Rachier / Ngala still don't understand the importance of transparency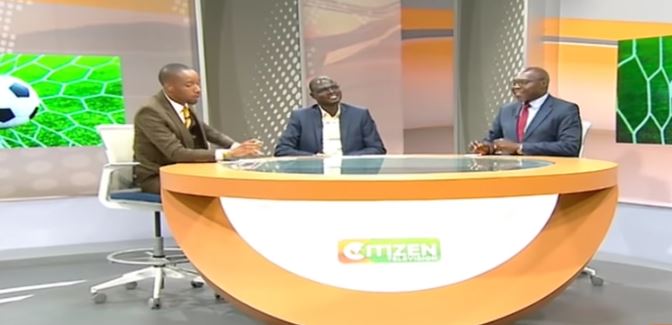 Gor Mahia Chairman Ambrose Rachier and Deputy Secretary General Ronald Ngala, who is the longest serving official at the club, gave an extensive interview to Rashid Abdallah of Citizen TV.
First off kudos to the duo. They addressed a number of issues including restructuring the club, jersey sales, infighting and so forth.
At around 25:22, the presenter tell Rachier and Ngala that many fans have refused to become paying members because they worry that the money will be used to line the pockets of officials.
Rachier answered by stating that many Gor Mahia fans have a mentality and culture that they want results but are not willing to pay for match tickets or become paying members. He then added that the club's leadership is not at fault for this.
At 41:22, Rashid again presses the duo stating that fans have been appealing for tranparency for decades and yet this transparency has never materialized
Ronald Ngala dismisses the question by using the old argument that people who are not club members have no business demanding transparency.
He then says that transparency in ticket sales is not needed because fans can estimate gate collections by looking at how large the crowd is.
What is wrong with this scenario
Fans polled on social media and elsewhere have openly stated that they no longer attend matches because they think the money is lining the pockets of officials. The falling attendance is largely due to such concerns.
The same fans have also stated that they will not become paying members due to lack of transparency. Yet Mr. Rachier claims that its the culture of the fans that hinders fans from registering as members. Has he actually asked fans why they don't become members?
To put it simply if club officials do not put in place mechanisms to assuage fans concerns about the opacity of club finances, attendance will continue to be low and membership will continue to lag. As things stand now, the club has only 274 paying members.
Fans have been asking for transparency for decades. Yours truly spoke to club officials about this in the late 1990s when the club started to spiral downwards. The then officials promised to implement transparency procedures. Nothing came of it.
Twenty years later the club officials still think the fans have no business questioning the use of the club's finances. Incredible.
Many ideas have been floated including having an independent accounting company audit and publish the club accounts on a regular basis.

Case in Point
When Gor Mahia played Hull City in May 2018, Kasarani stadium was filled to the brim. Which means as many as 60,000 fans attended. Yet the club treasurer announced that only 30,000 tickets were sold.
"In total, we sold 30, 000 tickets, and that includes both VIP and terrace tickets. I believe we could have sold more, but there were several complimentary tickets as well as several courtesy card holders who were allowed free access into the stadium. " said Sally Bolo
It beggars belief that 30,000 fans paid and another 30,000 entered as courtesy card holders. Many fans cried foul. These issues can be addressed via more transparency (electronic ticketing).
Video
You can watch the entire video at this link