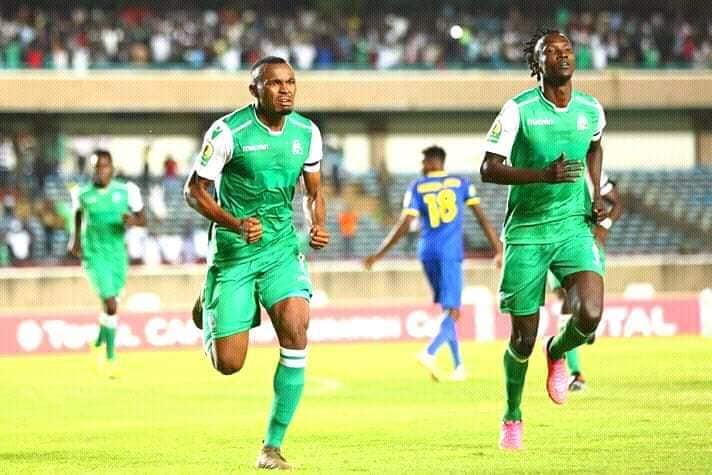 Gor Mahia striker Jacque Tuyisenge who scored the all important goal on Sunday has said that the fans lifted the team and inspired nine-man Gor Mahia to fight.
"We did it thanks to their support," said Tuyisenge, who has four goals in this competition. Their presence and cheering every touch and tackle keeps pushing us. This is what we need if we want to advance further, may they continue coming even in more numbers than Sunday so that we can make use of our home advantage easily," he said to the Nation.
Attendance was slightly better than it has been of late especially considering that the match was played on Sunday at 7pm.
Oktay blasts referee
Gor Mahia coach Hassan Oktay is unhappy with the performance of Moroccan referee Redouane Jiyed .
"They (Caf) need to send referees who can understand both languages to control the game well and can manage to speak to both coaches without misunderstandings," Oktay said to the Nation
"To me, Ernest deserved a yellow card but he gave a red and for Batambuze, he was fouled and went down, but the referee didn't warn the Petro player then he makes a second foul and he is sent off because he was on a yellow already.
"For my send-off, I think he was a little bit harsh because he doesn't understand English." concluded Oktay.
5 Gor Mahia players suspended for next match.
Captain Harun Shakava picked his second consecutive yellow and will miss the next match. Boniface Omondi and lead striker Jacques Tuyisenge will also miss the next match after picking two subsequent yellow cards. Ernest Wendo and left back Shaffik Batambuze, who were red carded in the do-or die-clash will miss both legs of the quarter-finals.