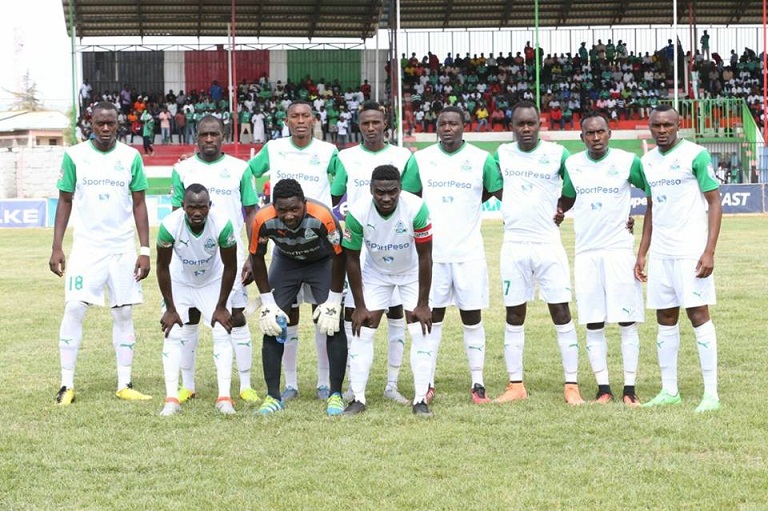 After a high flying performance at the inaugural Sportpesa super cup, Gor Mahia cme crashing down with a 0-2 loss to Sofapaka at Kinoru stadium Meru. Some reports suggest that the poor result was occassioned by a go-slow by players.
Story by the Nation
Gor Mahia's 2-0 loss to Sofapaka at the weekend has revealed a major disconnect between the club's playing unit and the club's secretariat.
Sources at the club indicate that Gor's players, angry at the manner club officials handled Sh3 million cash prize the team gor after winning SportPesa Super Cup in Tanzania on June 11, deliberately underperformed "in order to catch the attention of club chairman Ambrose Rachier and the fans."
While many believe that the defeat was a bad reaction to the departure of Brazilian coach Marcelo Ferreira, it has now emerged that the loss occasioned by underperformance by a section of the playing unit.
"People took issue with the fact that the officials were only willing to give us Sh1 million out of the Sh3 million cash prize. Before we left Tanzania, we were told that players would share Sh2 million, but all that changed when we got to Nairobi. They changed their mind and said players would share Sh1 million among themselves," a member of the playing unit, who sought anonymity, said on Monday
But Gor treasurer, Sally Bolo, on Monday said the office kept only Sh1.5 million of the cash prize, adding that the money went into administrative costs.
"The issue was discussed at executive level and everyone was happy with the decision to give players get 50 per cent of the amount as the office uses the other half to pay bonuses and allowances.
It is the club that enters into agreements with sponsors, not players. Such money is usually considered the club's income, and is usually channelled to paying off club expenses," she said.
The issue led to a go-slow at Gor last week as players also demanded full payment of training allowances.
An emergency Executive Committee meeting held on Tuesday decided that all pending allowance be paid out.
By this time, coach Marcelo Ferreira had resigned, leaving the burden of motivating players with assistant Zedekiah Otieno.
Zico undeterred
Coach Zedekiah Otieno Zico, now in his third stint as head coach, regretted the loss but thinks Gor Mahia will recover.
"It is unfortunate to start on a losing note. This is not the kind of result we anticipated. Sadly that is what we have," he said to sportpesanews.
Zico further indicated that the red card through his team off their rythm.
"The red card we got changed the dynamics of the match completely but we have 20 matches remaining to fight for the title," he continued.