Wishing all Bloggers a prosperous new year (2018)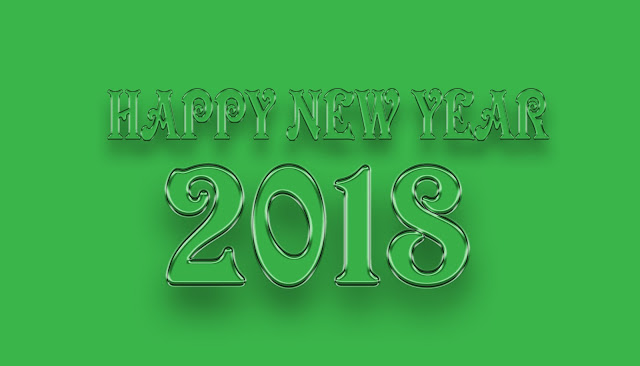 On behalf of GORMAHIA.NET Gor Mahia online branch aka Gor Mahia bloggers branch, I would like to take this opportunity to wish all the bloggers a happy New Year and a prosperous 2018. Wishing you success in all your endeavors in 2018.
May you continue to support Gor Mahia in 2018. Lets help make 2018 the year when Gor Mahia makes a significant impact in the Africa Champions league.
Wishing success to all the bloggers who have posted recently. Apologies in advance to anyone whose name is missing.
Le Pastre, Ingwe, Agwanda David, Seville, Sylvester, Dan Original, jasego, Jamriambo, Jakoyo, Oswozo moziek, Mwakio P, Collins, Oduor12, Level mindfan, Kenneth Kosindo, Odhis Muga, musymo, rodneyochieng, Ngesto, Wuod Nyahanga, Ja-Gem Oremo, Wichkuot, Jamigori, Michael ogolo, Odhis Ben, Barefoot Bandit, Jambitatiny, Sokajembe, Would Nyahanga, ja Thur GI ji, Mango, Baba Travis, Wuod suba, Jay, rodneyohieng, Dan kisumu, Pato jaseme, OGANGO TRAILER, Sam Muga, bob, moses, jatingare, Ravivnation, CI, Joe Riaga, Ogutu, Papa, jaduonh, Albert Kosero – Sofaset Branch Kampala, K'Ógalo Pundit, James Mburu, David Lumu, K'Ogalo Pundit, Eric from Juba, A person, Allan, Godfrey Owens, Jakorando, J'Kachuks, Bosh, jambita tiny, Fred Ngoro, JOSEPH IRO, teddy sofaset branch entebbe, ochiengrodney, teddy spfaset branch entebbe, Harry Ababa, Leakey Okello, Kifaranga Wa Computer Sofaset Kupe Branch Jinja, Ingo, Albert Kosero (Sofaset Branch – Kampala), The Villager, Michael Odhiambo Ogolo, ALFRED TODO, george musula, Wuod Gem Yala, JaAlego Hono, Ja'Rusinga, kifaranga ya computer sofaset kupe branch Jinja, teddy sofase branch entebbe, JaDala, Erico Jarae, Kassam Mwivangano, Siso, marto, COMPRESSOR, Richard Ouko, wuoasego1, Obino, Berr-lilloh, teddy sofaset branch entebbe., Let Pastre, samuel, Soka Jembe, odhis, jb, Nyakwar Rahiti, sylvaonyi, Joods, samuel ouma, Jaupanda, Jamriambo., Siaji, jaduong, Pili pili, Levelmindfan, TheBeast, Omonddi, NGATA LAUREEN, kevin abiola, Kazzarah, Evans Ouma, kpl tactics, Wuod Ambok, MACHOLULONG, Jm, Thesisoh, Ken Ore, Adris, Jokogero, Miguna, Jakisumo, Jamwa from mombasa, Tom mboya, Maurie, Gk, Kwachkisran, Hallelujah, Mwakio P K, Sandroman, Alfred, Machienglo, Charles wuod Awasi, Paw Akuche, Akira jabondo, Agara jnr, kenio, jamwa in mombasa, Odhis mugaw, jakogero, jathur gi ji, Caleb Mango, Jacity, Apanatambua, samuel oduor, samuel odu, kenneth odhiambo, Capital G, Ja Gem, o, Level mind fan, Onyango Daudi, vincent owino, Robert Wuodsuba, William Apida, Daniel, Marto Original, wodobiero, James Adul, omondii, philip Gilly, NabongoOsundwa, @oduorodede, Omondi joseph, A, John, Agunyo, gordon, admin, Jaratiro, Jamal, levelmind fan, ongoje junior, deo oliech, Vincent, Pod Antie, obra, Nus Pesa, TONY, Jimmy Amimo, otieno jaseme, FKF official, chiew, Gregg, Vincent owu, koyooAbuto, fred odhiambo, JaPap, Ottamax, Nyalik, Thanh, Napoleon, Manual, Le Pastref, Dan Kisumu., benard mutunga, Jakanyangaga, Javan Osongo, Kibalka, J'asego, K'Omondi, J'asego, Nyakwar Kwadha Wuon Oyolla, DAVID OKAL, Tosh, Gor Damu, Ja'Asego, charles,