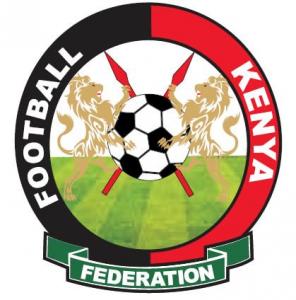 FKF has banned the referees who officiated the match between Gor Mahia and Sofapaka and also fined both teams Ksh 200,000.
According to story posted on goal.com, an FKF official announced the sanctions.
"Gor Mahia and Sofapaka are our members and by participating in a cup that was not sanctioned by federation was disobeying our statutes. As FKF, we did not sanction the match and thus both teams must pay the fine of Sh200, 000 and face further disciplinary action if they continue to violate our rules and regulations.
"The same will apply to referees, who officiated in the match. By officiating in the match, they disobeyed our orders and thus will serve a ban of three months and this could increase after our disciplinary sits to discuss the same.
"Suspended referees are Moses Osano, Dorcas Wanza, Stephen Oduor, fourth official Amos Wanjala and Paul Kaunda, who was match commissioner."
"We will continue to take disciplinary action against clubs that are not following our statutes. All clubs in previous Kenyan Premier League are our members and should follow orders from Football Kenya Federation."
This is a sign of things to come because it basically means FKF will seek to end the KPL league by banning any referee who officiates in the KPL league and fining teams that participate.
A similar farciacal scenario played out approximately 10 years ago when there were parallel leagues. On that occassion, the government banned KFF from using its stadia while KFF retaliated by banning referees who officiated in the breakaway league. The difference is that this time, all teams are unified in support of KPL.
Sepp Blatter aiding in Nyamweya's corruption
Nyamweya's ability to run roughshod over Kenya football is aided by none other than FIFA president Sep Blatter. It is he who has now allowed FKF to disregard the recomendation of the FIFA advisory panel that recommended that the league remain a 16 team league run by KPL. He does this despite full knowledge that Nyamweya has been siphoning FIFA money into his own bank accounts.