Football Kenya Federation has allowed Gor Mahia and Sofapaka to have up to seven foreign players in their roster instead of the mandatory five.
The decision by FKF has been taken in order to stem the poor perfomances by Kenyan teams in recent Africa cup tournaments. The body's Media Officer, John Kariuki said the two clubs that are representing Kenya in this year's CAF tournaments can now sign more foreigners to help bolster their squads.
"As the federation we are concerned that over the years our teams taking part in international tournament have not performed well," Kariuki said to the Nation.
"We need to see our teams go far in their continental qualifies that is why we have allowed Gor Mahia and Sofapaka to sign seven foreign players. This is in line with other teams in other countries that have succeeded." he continued.
At this point Gor Mahia already has a number of foreign players including Israel Emuge, Godfrey Walusimbi and now Dirkir Glay though it is still unclear whether the Liberian has put pen to paper. There have been reports that Gor Mahia have been pursuing certain foreign players some of whom have expressed an interest in joining Gor Mahia including Khalid Aucho and Abouba Sibomana from Rwanda. Whether Gor Mahia can afford to sign them with their hefty signing bonuses is a different story.
Meanwhile team captain Jerim Onyango has welcomed the signing of goalkeeper Bonface Oluoch.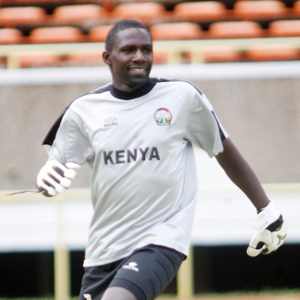 "Boniface Oluoch is a very good signing for us considering we have very many matches in the coming season. We will also do well with the experience he brings on board as well as the competition. Competition is healthy for any good side because it what pushes everyone to give their best" said Jerim to futaa.com
The situation mirrors past eras where Gor Mahia had two national team goalkeepers. In the mid 1980s, Gor Mahia had both David Ochieng and Tirus Omondi who were both in the national team. In the early 1990s, Gor Mahia had Joseph Asembo and Charles Omondi "Korea".
Charles Odette who had been a Gor Mahia target and had earlier announced that he had signed for Posta Rangers has apparently not signed any contract with Rangers and is still evaluating offers from various teams.