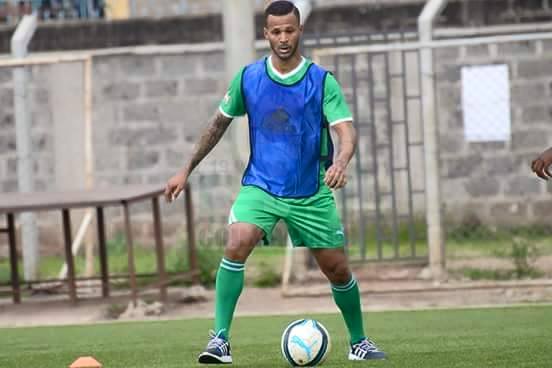 With the transfer season looming, coach Ze Maria has provided some thoughts on what he will be looking for during the transfer season.
"We have very good players currently, but we need to strengthen the midfield and central defense positions, and I am hoping to get about six new players that will see us regain the league title and other trophies we lost." he said according to goal.com
The central midfield area had a gaping hole when Khalid Aucho left. Matters were not helped by the fact that Collins Okoth "Gattuso" was missing in action yet again due to discipline issues. And Ze Maria may have finally reached the conclusion that he needs a dependable player there.
In central defence there is a lack of depth. Which means that if either Shakava or Musa Mohamed is unavailable, the defence is in trouble. Last season, Gor Mahia tried to add depth first with Luke Ochieng then with Wellington Ochieng.
Ze Maria is also keen to sign players who suit his system, something he was unable to do in 2016.
"As you know, I only joined this club after the team had played about four games. Next season I want to be actively involved in preseason and recruitment so that I can be in a better position to make decisions concerning players," he continued.
Indeed some players who played really well in Frank Nuttall's system have not thrived in Ze Maria's system. Players like Innocent Wafula and Karim Nizigiyimana come to mind. One of the pillars of Nuttall's system was lightning quick attacks down the flanks. And this is where Wafula thrived.
Ze Maria's contract apparently runs until February 2018 according to goal.com.  Why the club would end a contract in February when the season has already started defies logic. This is contrary to what was announced when he joined and announced that he had a contract until December of 2016. This will be the longest tenure that Ze Maria has had as a coach. His previous coaching stints all lasted six months or less.
Gor Mahia will also need to work on expiring contracts: Boniface Oluoch, defenders Karim Nizigiyimana, Abouba Sibomana and Eric Ouma plus forward Enock Agwanda are running out by the end of the year . Of these, Eric Oula is the most in demand from other local clubs. But he has thrived under Ze Maria whi himself was an overlapping fullback in his playing days. He stands to gain a lot by staying at this club until he gets an offer from a foreign league.
One player who might feature is Brazilian striker Thiago Da Silva. Not much has been seen from him. However he did play in several friendlies and scored regularly albeit against lower tier teams.
Ze Maria is currently holidaying in Italy where he played most of his career and started his coaching career.