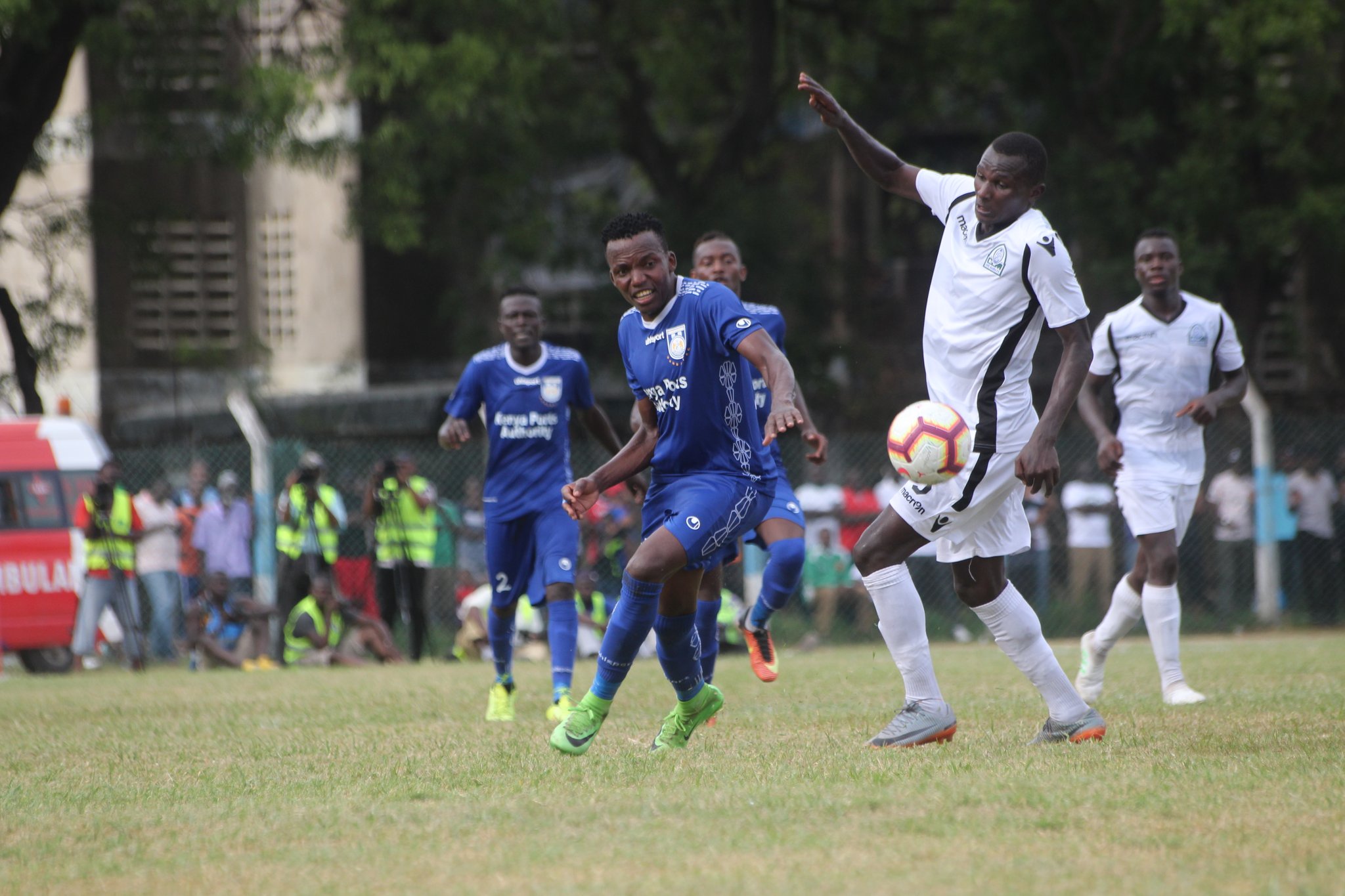 The 2019-2020 season is proving to be a difficult one. Gor Mahia has faced the adversity of losing its short sponsor, not having a convenient home ground, lower gate proceeds as well as the loss of other revenues like TV revenues. As a result is that the club has lost key players while other teams have gained ins strength.  The net result is that the league is proving tougher as the gap between Gor Mahia and other teams has been reduced to almost nothing and the player depth that the club has always had, is dimished.
Against this backdrop, Gor Mahia will resume their league campaign on Saturday January 25 against Bandari. The dockers are looking to put their campaign back on track. A string of bad results caused coach Bernard Mwalala hos job. Veteran coach Twahir Muhiddin is now the caretaker coach and his first order of business is to keep his charges from putting themselves under pressure.
"Gor Mahia game is just a normal game and we hope for the best as the boys have also regained their fighting spirit," Muhiddin told goal.com
Bandari are in high spirits after winning a midweek friendly against Omax by a score of 7-0
His colleague Stephen Polack knows that another loss will send alarm bells ringing. But he is happy that for once, the team has had a good week of training.
I always play to win and I will play to win against them on Saturday. The league is difficult and every team playing against Gor Mahia is trying to beat us but I know we trained well this week and everything is looking fine, we are ready to beat them."  said Polack to goal.com
Polack also confirmed to goal.com that Wellington Ochieng is back from long term injury
"[Wellington] is back, he is also training but I have to give him some time to see how he responds, but so far he has not complained of any pain," Polack continued. "I don't think I will have him ready for the weekend match against Bandari, that might be too soon for him but he looks good and soon he will get a starting role." said Polack
When given a chance to work with the whole team, Polack has proven to be an astute coach. Kogalo. When these two teams last met in November, Gor Mahia won 2-0.