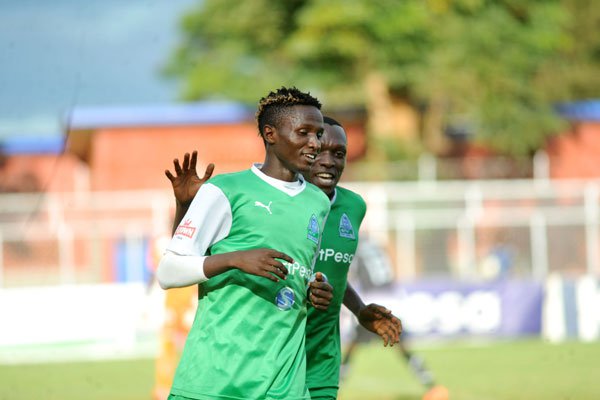 Gor Mahia official Ronald Ngala has indicated that Kenneth Muguna has not left the club. Rather he has expressed a desire to leave but Kogalo are yet to receive a formal offer from KF Tirana, the club he has been associated with.
"He has expressed his desire to leave and we will not stand in his way if Tirana approaches us for negotiations since Muguna has a contract us. They haven't made an official communication to us but once they come on board and we reach an agreement, we will allow Muguna to chase his European dream. Normally, we do not block players from advancing to a higher level or pursue their overseas dream." said Ngala to the Star newspaper.
Muguna joined Gor Mahia in January of this year and had been a stellar performer under coach Ze Maria. The Brazilian who now coaches KF Tirana in Albania,  is now keen to bring Muguna into his new team.
CEO Ludovick Aduda also concurred that the club will let Muguna go if an appropriate offer is tabled.
"We have not received offers for Muguna. He is still a Gor Mahia player, with a running contract for three years.  Those are just rumours because we have not released the player and that is why he played on Saturday against Muhoroni Youth.
"We cannot stop the player from leaving if the right procedure is followed. Tirana should write to us and we will negotiate on behalf of the player, if we reach an agreement then the player can go." said Aduda to goal.com
Gor Mahia received some cash when players like Khalid Aucho left. On the other hand players like Ali Abondo and Eric Ouma left on free transfer.
Gor Mahia provides excellent exposure for players who are looking for a move to Europe. Which is why such players should not be allowed to go free.