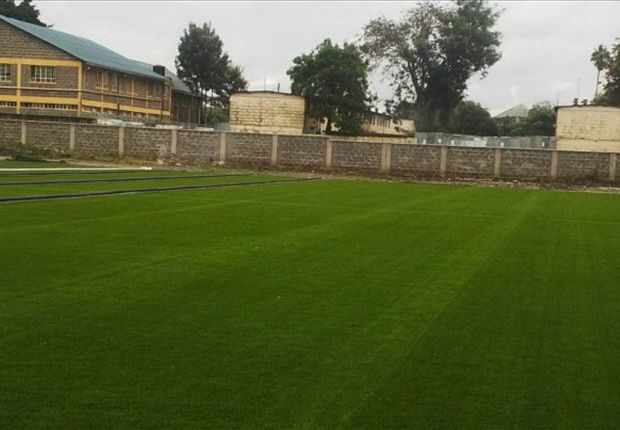 A report on goal.com suggests that Kogalo were forbidden from using the training ground at Camp Toyoyo owing to accruing debts. As a result, the players did not train on Monday. However secretary Judith Nyangi now says the situation was resolved.
Club's Organizing Secretary Judith Nyangi says the situation has been addressed and everything is back to normal.
"It is true we were locked out on Monday, the Toyoyo management wanted us to settle our debt. After the Sunday derby, they expected us to pay on Monday and after nothing came forth, they decided to deny us access.
"The situation has been addressed and we are now good to go. This are things that should not happen but it is unfortunate it did."
she said to goal.com
Meanwhile veteran referee GMT Ottieno has asked coach Dylan Kerr to adapt to playing surfaces and environments in Kenya rather than ask for changes. Coach Kerr had complained about the playing surface at Nyayo and also complained about balls supplied by KPL.
"Nyayo Stadium and so many other local pitches are a disgrace to the Kenyan league. We (Gor Mahia) train at Camp Toyoyo, which is an artificial pitch, then come and play here (Nyayo Stadium) on a bumpy surface. That is atrocious and does not support good professional football," he said.
GMT thinks Kerr is just making excuses.
"I agree that the terrain at Nyayo is not as good as that of Camp Toyoyo where his team trains, but KPL doesn't own any stadiums. There are many stadiums in this country and it is his club that chose to play at Nyayo that day. The balls he is complaining about are Puma balls approved by Fifa," Ottieno said.
"He has been here for only one month so how does he know the balls have been use for more than two years? Kerr should just admit that his players performed poorly instead of diverting attention. Next time his team is hosting matches, let them take it anywhere they want, provided they can assure us of the security of the players, match officials and fans," he said.
Meanwhile Kerr knows that he has his work cut out to solve the lack of scoring problem. Kogalo attackers were guilty of missing good chances.
"I am not impressed with our finishing; we still cannot score as many goals as possible. Our finishing is wanting and it is something we should work on and execute it during our matches. Against Leopards we had our chances, but we did not make use of them.
"With thirteen matches remaining, it is crucial that we get maximum points, and the only way we can do that is by ensuring we get goals." he told goal.com