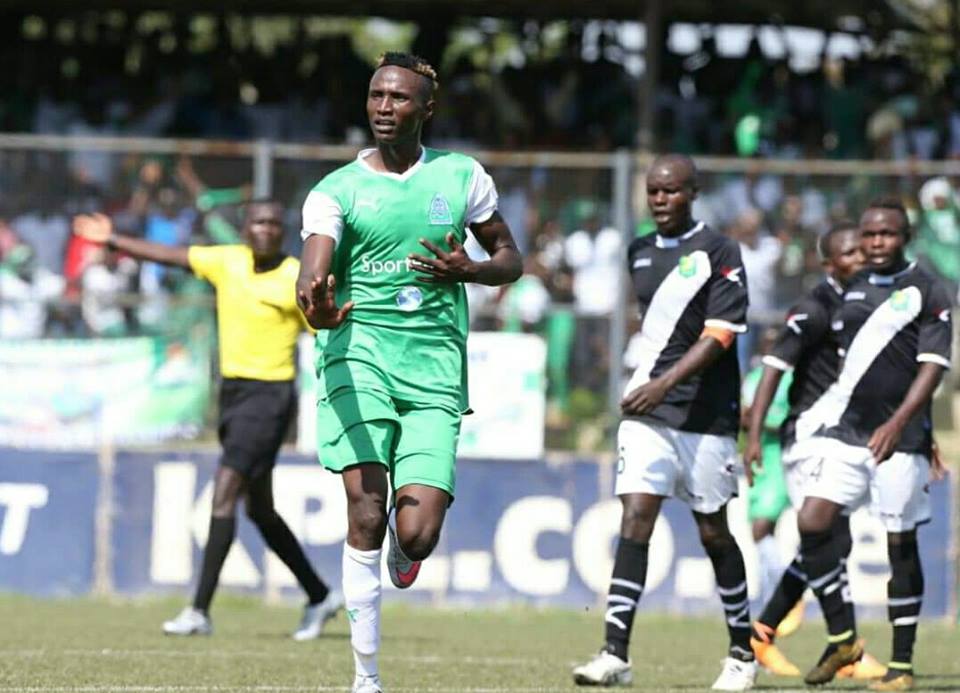 Coach Dylan Kerr has confirmed via his social media accounts that he did not say Muguna and Musa Mohamed would never play for Kogalo while he was coach.
Additional reporting from the Star
Gor Mahia head coach Dylan Kerr has quashed claims that his former players Musa Mohammed and Kenneth Muguna are unwelcome returnees to the club.
The duo left Gor early this year in search of greener pastures to Albanian side, FK Tirana but failed to adapt to the Albanian league where Musa was the first casualty returning home six months after the switch before Muguna followed the five months later.
The exit of Musa at Gor has since turned to be a blessing for Joash Onyango who broke into the first team as his replacement and has soared to win the heart of Harambee Stars head coach Sebastien Migne, who prefers to pair him alongside Musa at the heart of the defence.
On the other hand, former Tusker midfielder Humphrey Mieno easily filled Muguna's shoes, thanks to his vast experience.
After struggling in Albania and eventually being rendered club-less, the two were heavily linked with a return to Gor but Musa opted for the Zambian league where he penned a contract with Nkana Red Devils but Muguna still remains club-less .
Recently Musa had been reported as unhappy in the Zambian league and was linked with a return to Gor alongside Muguna amid reports that Kerr had turned them down citing depth in his team.
However, the Briton has denied slamming the door on his former players and insists that they were welcome to rejoin his camp. He heavily criticised the author of the article which reported that there was no room for the two Kenyan internationals for being unprofessional.
He said: "I have never said there was no room for Musa and Muguna in my team. I have read it online where they have quoted me, saying that the two are surplus to requirement should they return which is incorrect. It is wrong and it taints my reputation to misquote me and I think it was malicious for the writer to act in such a way. The two can rejoin us if they are available. They did a good job for the short time I worked with them and although I have replaced them, I still believe they have something to offer to the team."
Kerr further said the article had ignited rivalry with Musa as he no longer answers his calls. He also took issue with Muguna's agent for demanding high sign on fee.
"Musa has seen the article and its unfortunate he doesn't pick my calls. I wanted to apologise to him but it's sad I can't reach him, thanks to the rivalry created by the author. I am also unhappy with Muguna's agent for demanding high sign on fee yet he was aware the club is facing financial struggles."