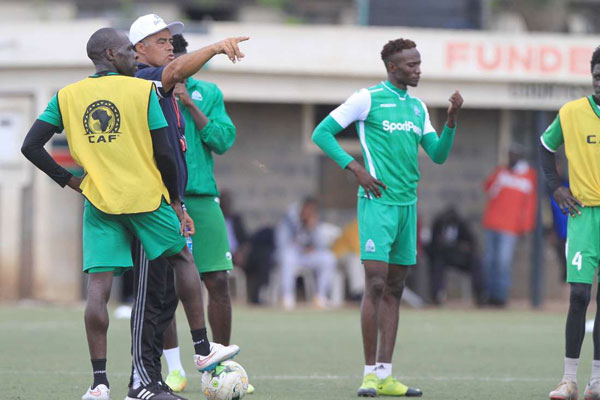 Kenneth Muguna has been the subject of various transfer rumours that have linked him with moves to KCB, to DC Motema Pembe and now NKana FC where former Kogalo skippers Musa Mohamed and Harun Shakava play. Gor Mahia CEO Omondi Aduda has denied that Kenneth Muguna is on his way to Zambia to join Nkana FC.
Additional reporting from Citizen Sport
Muguna has been linked with several clubs including Tanzania giants Simba and Yanga but the CEO insists they haven't received any offers for the midfielder.
"We haven't received any offer for Muguna; he is still our player.  So far all the players are settled and if any offer comes we will find a wise way of handling it ,"said Aduda.
Aduda went on to confirm that they have held talks with the head coach Steve Pollack who will provide them with a list of players to be released and those to come on board after consulting with his technical bench.
"I have spoken to the coach this morning about the transfer window, and he will assess the squad alongside the technical bench in order give us the names of those players he thinks we should release and those we can sign to strengthen our squad,"added Aduda.
Polack uncertain about Transfer deals
Meanwhile coach Steve Polack told goal.com that whereas he wants to strengthen the team during the transfer season, he is unsure of whether the club can afford new players.
"I would love to bring in some new faces to bolster my squad but again it will all depend on whether the club has money to do the transfers," Polack told Goal on Monday.
"We all know the club is struggling financially and I don't want to think too much about the transfer window. We can still use the squad we have but of course, I have my transfer targets ready but it will all depend with the club, do they want to sign, do they have the money to spend?
"The mid-season transfer window is always good in every aspect, even in Europe because it gives the coach the chance to make amends, where you feel you want to improve and implement the changes but again, we can only think about it if you have the money."