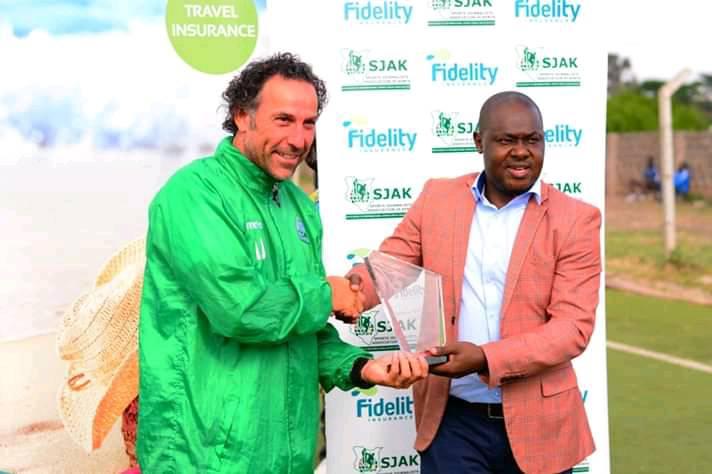 Gor Mahia coach Hassan Oktay crowned a succesful season when he was named April Fidelity Insurance Coach of the Month Award winner. It marks his second award. He was also named SJAK winner in February. Its a deserved award as Oktay was the first coach to steer a Kenyan tea past the group stages of the Africa cup.
"This feels as a fair reward for a difficult job. I'm happy for what my team accomplished," the jubilant Oktay exclaimed before launching into the so called big teams for not offering sufficient challenge.
Oktay was able to keep players composed even as other teams played their best matches against Gor Mahia. Every team and every player plays extremely hard against Gor Mahia.
"We have dropped points against teams sitting lower in the table but for the big games there was no competition. We prepared for the big games then they turn out to be walks in the park," he said to Citizen sport.
Oktay also deserves plaudits for keeping the team calm and focused amid player revolts and other issues that plagued the playing unit this season.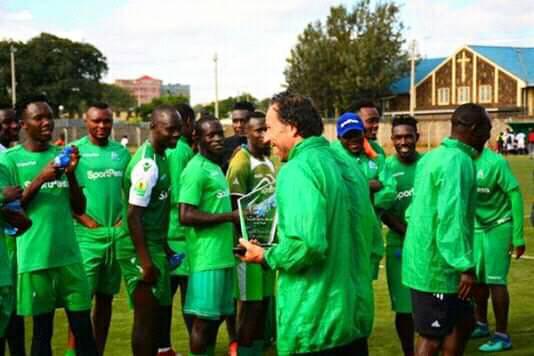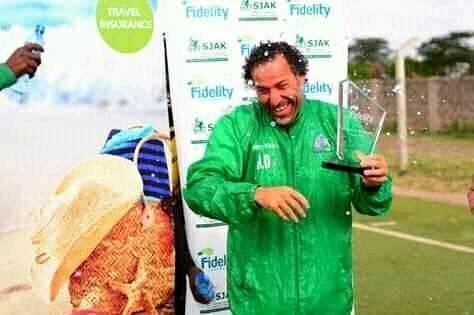 Oktay did an excellent job of rotating players to keep players fresh and injury free in a season that was so physically demanding that sometimes Kogalo played four matches in one week.
And Oktay himself had to stay calm and keep the players believing in his philosophy after a poor start that saw many naysayers say that Gor Mahia would struggle to finish in the top 3. Matters came to a head when Kogalo lost to KCB at Machakos and fans demanded that Oktay be fired.
Kerr Resigns at Black Leopards
Former Gor Mahia coach Dylan Kerr who left for South Africa at the end of last season, has resigned from Black Leopards, the team he joined.
"Yes, he has sent his resignation letter but as a team, we are closed for the season now but we will sit down and release an official statement on the way forward," Chairman David Thidiela said to Limsports Zone.
This season Black Leopards, finished in 13th place with 7 wins, 9 draws and 14 losses. They finished two points above the relegation zone. Kerr is said to have been very frustrated with his playing unit at the end of the season.
Black Leopards is one of the best supported teams in South Africa, drawing 11,000 fans to their home games, behind only Orlando Pirates and Kaizer Chiefs.