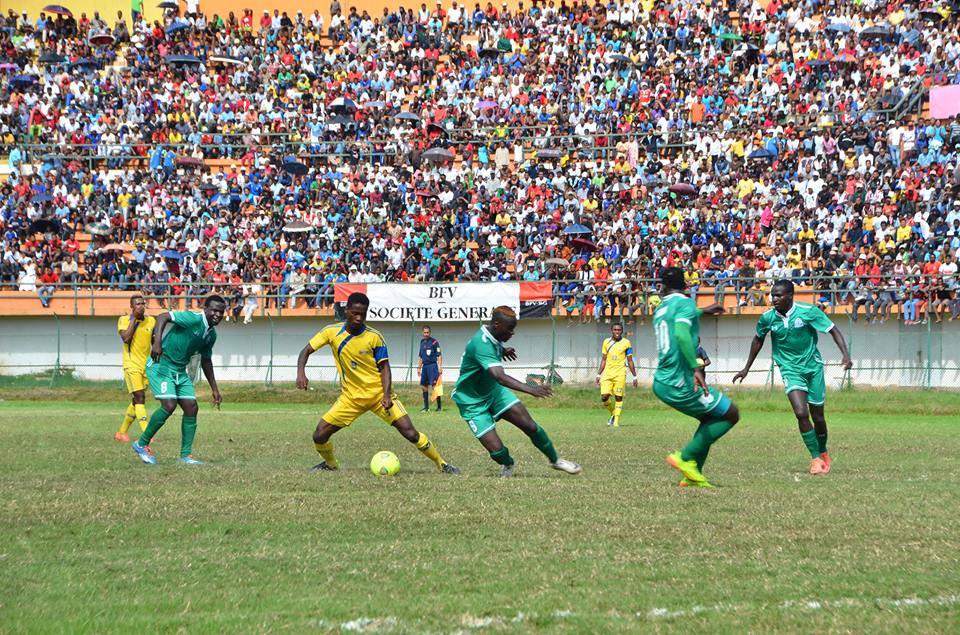 CNaPs like their opponents Gor Mahia have been busy with build up matches and intense preparations for Saturday encounter with Gor Mahia. Their last match was against arch rivals AS Adema in the Friendship tournament (Tournoi Fanantenana) that was held in Fianarantsoa. The tournament is organized by the Madagascar FA to prepare the teams for their continental assignments. AS Adema are representing Madagascar in the CAF confederations cup.
CNaPS opened their cup campaign with a 0-0 draw against FC Zanakala 0-0 . After the match, coach Hery Rabeharisoa cited the fact that it was only their first match of the year and the team was still disjointed.
"We missed a lot of chances. There was no coordination between the players. We shall work on these weaknesses."
In the next match they then hen beat Akon'i Matsiatra 2-0 with goals from new signing Joel Lucien "Foroch" and Nono. After the match, coach
"That's better compared to Sunday. The players are entered in the match, although there are still details to be refined. About Lucien, he fits well and gets along well with his new eammates, " said the coach Hery Rabeharisoa at the end of the match.
In their final match, CnaPs beat their rivals AS Adema 1-0 with a goal from Njiva Rakotoharimalala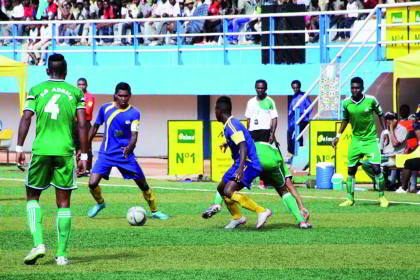 Per the Madagascan media. The newspaper reported noted that CNaPS were disappointing in attack and midfield. The strongest department for CNaPS is their central defence. anchored by news signing Lanto Tana who is jonied by veteran Pierralit Tovonay who plays for the national team and Ronald Rajaonarivelo. The right side of their defence is weak as reported by the newspapers and was repeatedly exploited by AS Adema. Their midfield and attack were not impressive with the exception of midfielder Michael Rabeson.
Their coach coach Hery Rabeharisoa was sastisfied with the result:
"We started from scratch, as this was our first official appearances of the year. Today, it's going much better and the players have regained pace with with each subsequent match. Little by little we are getting stronger, " he said
Recent Successes
Their last major success was winning the 2015 Indian Ocean Champions cup. They won the tournament by beating Saint-Pauloise FC of Re-Union Islands in the final 6-3 on aggregate. Njiva Rakotoharimalala scored a hat-trick in the second leg. Njiva, who plays on the wing is the man that the Gor Mahia defence will have to watch closely. Indeed CNaPS build their attacks using their speedy wingers as is a tradition in Madgascar football. Their other winger is often Jimmy Simouri.
CNaPs had also won the 2014 edition of the Indian Ocean Champions cup.
CNaPs were equally impressive in their domestic league in 2015. They won the league unbeaten. It is a complex league that is played in four phases phases. In addition to being unbeaten, CNaPS had some impressive wins including a 9-0 whitewashing of FC Cousin , 6-0 battering against FC Comato and a 7-1 thrashing of Racing Nossy Be. These large wins show that CNaPS can score plenty of goals quickly as they displayed against Gor Mahia last February, scoring three goals in rapid succession.
The only blemish in their 2015 league record was a 0-0 draw against Iarivo FC. But they would later thrash Iarivo 4-1 in the final phase. In the end their record was 12 wins and 1 draw and no losses.
CNaPs also won the domestic Madagascar cup also known as Telma Coupe de Madagascar. They beat AS Adema in the final after having beaten Tana Formation on penalties in the semi-finals.
CNaPs have had no success in the African champions league. They have participated three times 2010, 2014 and 2015. And each time they have been eliminated in the preliminary round
Gor Mahia preparations
Gor Mahia too have been busy with preparations at Camp Toyoyo. They will need to work overtime to sharpen their attack which has been blunted by the departure of Kagere, Olunga and Abondo says veteran coach Gilbert Selebwa.
"Gor Mahia was the only side attacking and Bandari looked more defensive. Unfortunately, K'Ogalo lacked the venom which was their trade mark last season, a thing which they need to work on if they want to do much better in continental scene." Said Selebwa to goal.com
Perhaps the return of Khalid Aucho from injury will rejuvenate the midfield.
I felt they missed the services of Aucho (Khalid) in midfield, we all know his effect," Selebwa told Goal.
Aucho was back in training on Tuesday and could be deployed by coach Nuttall to bring steel into the central midfield.