CNaPS taking no chances as they await Gor Mahia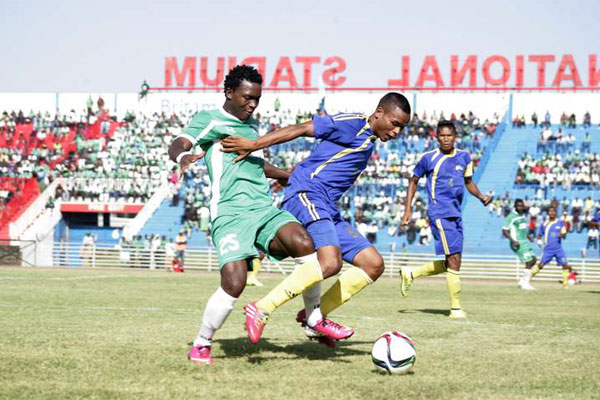 Buoyed by their crucial away win, CNaPS sport are confident ahead of the return leg encounter against Gor Mahia. The Madagascan newspapers are replete with stories saying that though Gor Mahia play very physical football that borders on rough play, they have nothing to fear since it is unlikely that Gor Mahia will overcome the deficit away from home. So confident are the papers that they have already started to analyze their potential matchup against Wydad Casablanca of Morocco.
The same cannot be said of the coach or the players. Coach Hery Raberisoa is not resting on his laurels. After the match in Nairobi, he spoke of his resolve to win the second leg.
"Kenyans have evolved technically, compared to last year. For our part, we will completely forget the first leg and focus the meeting of Mahajanga as if it were a final, need to win at all costs, "said the coach.
The captain of CNaPS, Ando, is aligned with the words of his coach and says his team is going for nothing short of a win
"After our win on Saturday, we were all very happy. But we will not rest on our laurels. We must win in Mahajanga, to endorse our qualification. "
CNaPS have shown that they have the ability to score goals rapidly. As was stated in this column 3 weeks ago, they build their attacks from the flanks. Which means the Gor Mahia full back pair of Nizigiyimana and Sibomana will need to be a lot more vigilant and alert than they were at Nyayo stadium two weeks ago. CNaPS will likely go for early goals to further dig Gor Mahia into a hole that is too deep to climb. Nuttall needs to prepare his team for this assault and prepare them psychologically to fight back no matter the odds. Last year Gor Mahia looked dead and buried until Blackberry scored a late goal.
Indeed Gor Mahia should prepare to face a hostile crowd. Unlike the situation in Kenya, Madagascans always turn out in large numbers to cheer their home teams in international matches. Even corporate teams like CNaPS who are popularly known as "The Cashiers" which is Kenya's equivalent of NSSF and whose team has existed for a very short period always get huge raucous crowds. Quite unlike Kenya where attendance is low for community teams and much much lower for corporate teams. So Frank Nuttall will need to prepare his side for a hostile environment.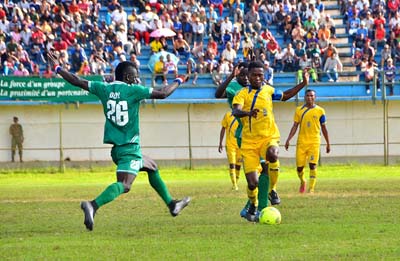 However Gor Mahia haev shown time and again that they care capable of putting on a better performance away from home. Against Anse Re-Union in 2013, Gor Mahia put on a dismal performance at home and a much better performance away. Even against CNaPS last year, Gor Mahia scored twice away from home. Things are tougher this time. Fans will be praying for a miracle.
Missing from the traveling squad is Collins Okoth "Gattuso" who could not sort out his travel documents on time thus laying bare the shoddy organization and poor discipline at the club. Ali Abondo who returned on Tuesday will not travel either. He is in Kenya awaiting a response from Ajax Cape Town with hopes of joining them soon.
The match will be played on Saturday at the 10,000-seater Alexander Rabemananjara Stadium in Mahajanga, on the North West coast of the country. Gor Mahia are treveling on Thursday

Traveling Squad
Goalkeepers: Jerim Onyango, Boniface Oluoch, Gradus Ochieng
Defenders: Musa Mohamed, Abouba Sibomana, Karim Nizigiyimana, Harun Shakava, Bernard Odhiambo.
Midfielders: Khalid Aucho, Ernest Wendo, Eric Ouma, Eric Ochieng, Amons Nondi, James Ogada
Strikers: Jacob Keli, Enock Agwanda, George Odhiambo, Ronald Omino, Edmond Murai.