With the next Gor Mahia match several days away, perhaps fans should spend a moment on other pertinent issues affecting the club. The club launched a membership drive a few months back and it has fallen flat on its face. Apparently only about 300 people have become members since the membership drive was announced.
The failure of the membership drive prompted club secretary general Chris Omondi to lash out on social media with the tirade below:
Kizungu ya "very soon" ni ngumu??let fans partake the brand and value derived from supporting/watching football……..let the developmental path be charted by defined stakeholders/members…….
Social media bullies,ignoramuses n clueless fellows may call me names but these bitter realities may make some sense in the near future…..confronting these bitter realities is the only sure route in unlocking this club's potential……..
Populism isnt my cup of tea,i will keep on reminding you of these realities no matter how bitter they may sound…..call me names as you wish,but i only want the BEST for our club….those who are developing a social media career in besmirching my name,enjoy as it lasts,nitaenda hizo shida zitakuwa pale pale……..
I still insist,kama FAN enjoy ball,nunua jersey kama unaweza,lipa stadi,game ikiisha enda kwako/kwenu…mambo ya accountability,HONESTLY,ni ya members….tusidanganyane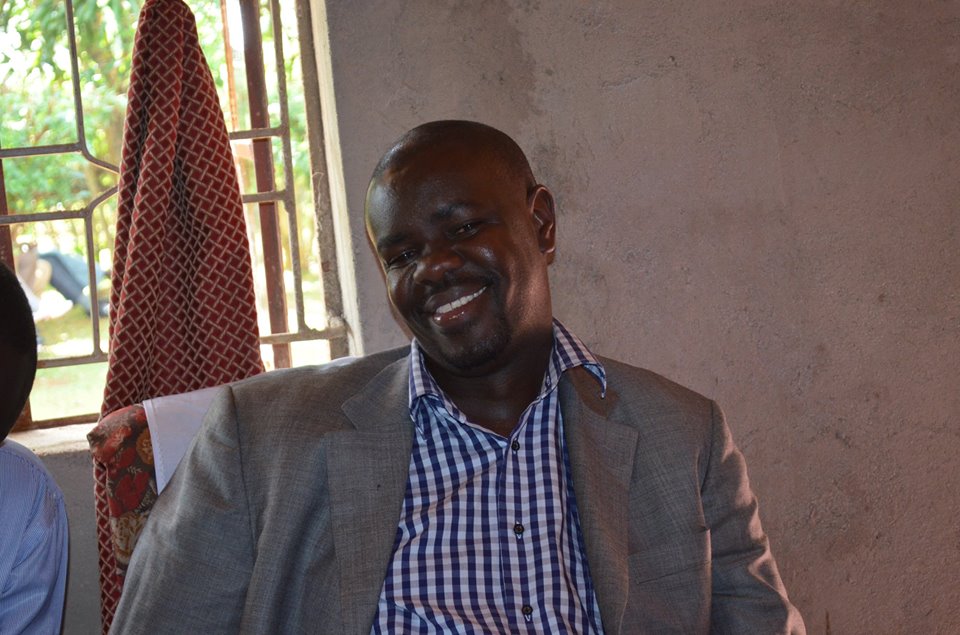 It is clear that Sec Gen Omondi is a frustrated man. Running the club is difficult and the fan base has been pummeling him with negative comments online and perhaps in person. We fully understand. Being sec gen of this club is not easy. Remember in 2013, George Bwana was accosted physically by some fans who claimed he was derailing the club's ambitions by selling Sserunkuma to a team in Armenia. As if the club can stand in a player's way.
It is true that being sec gen can be a thankless job. Which is precisely why the club's constitution should be modified to install professionals who are accountable. The change to the constitution is a subject that will be addressed later in this post. First let us address the key issue on Omondi's tirade.
He misses the point when he says that only members should demand accountability. In fact it is the opposite. The more accountable the club is, the more fans will contribute and become members. A leader must go out of his way to assuage the concerns of any fan who wonders whether his money will be misappropriated by the club. We have seen how quickly the fans came together to pay Nasio's medical bills (150,000) and to defray pending allowances (75,000) a few weeks back. The importance of accountability can therefore not be gainsaid.
Secondly, the membership recruitment drive would be more successful if the club sustained the campaign. In this case they simply announced the drive then sat back and expected fans to pour in. In reality, Rachier, Omondi, Pesa and others should be addressing the media, appearing on TV, in newspapers answering fan questions about accountability and doing everything possible to assure fans that their money will not be misappropriated.
And finally it is still not clear why the club has not pursued the other obvious avenue of raising revenue which is the sale of merchandize. As far back as 2009, when Gor Mahia was a mid table team, those jerseys with the "Gor Mahia" label on the front were very popular and fashionable in the country.
The constitution
Now we need to look at the bigger picture. The reason the club finds itself in the quagmire it currently is in is precisely because we do not have committed professionals running the team. Elected officials work on a volunteer basis and truth be told, they are hardly accountable for anything. It therefore comes as no surprise that the Tuzo sponsorship lapsed before Gor Mahia could obtain another sponsorship. It comes as no shock that the KRA sent Gor Mahia a warning letter in August of 2013 and the letter was ignored. No one acted on it and in April of this year, KRA slapped Gor Mahia with a hefty KES 118 million bill. This was probably an acted of malice by someone trying to sabotage the club. But he or she was given an opening because of the club's negligence. Now here we are in 5 months later and the club still has not addressed the KRA issue. We do not know if they have even engaged KRA with a view towards finding out the real amount Gor Mahia owes KRA.
Firstly the club needs to regain its financial footing. Once a measure of financial stability is achieved, Mr. Rachier should work expediently to transform the club by ridding it of its archaic constitution. At the very least the club should hire a general manager in charge of day to day activities at the club such as sourcing for sponsorship, branding, sale of merchandize, sale of tickets and publishing of club accounts. His pay should be merit pay and should be based on how much revenue he or she brings into the club. As the club grows in financial stature, it can hire more professionals.
Diversify sources of funds
If there is any lesson we have learned it is that the club cannot be dependent on one source of revenue such as Tuzo. The club must pursue multiple avenues including membership, merchandizing, events etc. With proper accountability, the amount of money raised via a well organized and sustained membership drive can actually be more than the sponsorship. Think of all the Gor Mahia fans all over Kenya and in the diaspora. If you can get 30,000 people to pay Ksh 100 per month, you will raise KES 3 million every month. Now keep in mind that KES 100 is a paltry amount. There are fans out there who can pay KES 500 (silver membership) and some who can pay KES 1000 (gold membership). But it can only happen with a well organized and sustained membership drive that is accompanied by transparency and accountability. The inability of Kenyan football officials to grasp this basic concept has been the bane of Kenya football for the past 25 years or so.