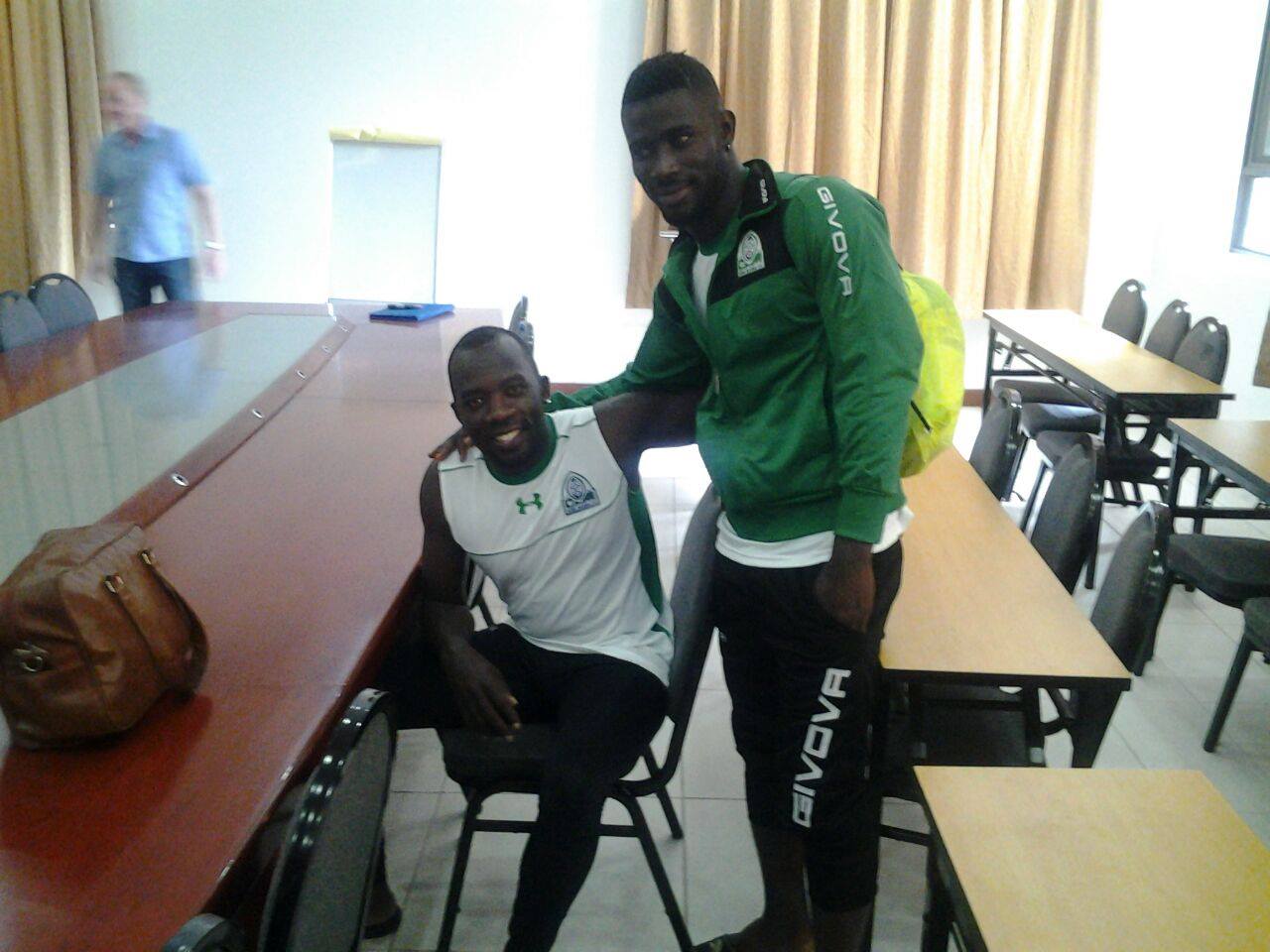 Outgoing Gor Mahia skipper Jerim Onyango who has now officially announced his retirement from football, has expressed his gratitude to the club and its fans.
"It's been a great honour to be part of one of the greatest clubs in Kenya (Gor Mahia) for nine years. As l hang my gloves, my sincere appreciation goes to the club as a whole for giving me that chance to offer my services," he said on the club's site.
Jerry who was largely responsible for enabling Gor Mahia beat US Bitam of Gabon in 2014 when he saved four penalties in one game,  expressed disappointment that the team did not accomplish much continentally but was proud of what he accomplished domestically.
"We may have not achieved much at continental level but locally, I am proud of a club l served with all my heart. Although we had some of the toughest times, we had good moments where we delivered as expected and achieved as a team hence was worth a clap" he continued.
He has the distinction of being the longest serving player of this millenium.
"My appreciation goes to the club for believing in me and allowing me to play for such a long time thank you so much. To our fans, you are great, your massive support all through the seasons was a major element in our achievements. "
Having been voted three times as captain, Jerry was seen as a natural leader of men and was one of the most disciplined players.
"To my team mates, thanks for teamwork, the good working relationship, dedication, focus and discipline helped us deliver and l urge you to keep the fire burning." he finished