Nasio not interested in renewing contract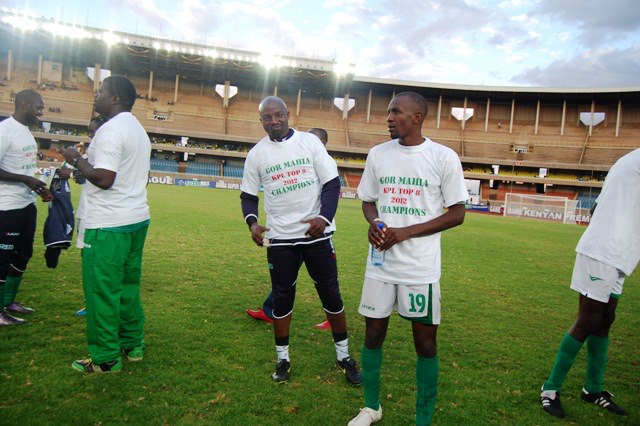 courtesy of goal.com
Injured defender, who undergoes surgery on Wednesday, reveals to Goal that he will not play again this season and will seek for new club after recovery
Kenya Premier League champions Gor Mahia defender Solomon Nasio has revealed that he will not play again until next season.
The player checked into Kenyatta National Hospital on Tuesday to undergo a nose operation. Speaking to Goal at the hospital, Nasio said he expects to be out for three months as he heals from the injury.
"I have been advised that I have to be out for three months for injury to heal. With my contract running out in a few weeks, it means the most probable time I can come back is next season."
Nasio said he is not keen on renewing his contract at Gor Mahia when it lapses next month. "It was obvious that when I got the injury Gor Mahia officials were buying time by refusing to treat me so that they can drop me in June. The environment is already poisonous and I don't think it will be wise to return to Gor Mahia.
"I am grateful for what the fans did for me. If it were not for them, my career would have come to an end."
Nasio was in the news last week when he revealed that an injury he sustained six months ago was threatening to end his career and Gor Mahia officials had abandoned him.
These forced fans to contribute more than Sh200, 000 to enable him undergo the operation. Goal wishes Nasio a quick recovery.