Barcelona, vs Manchester United vs Augmentin Models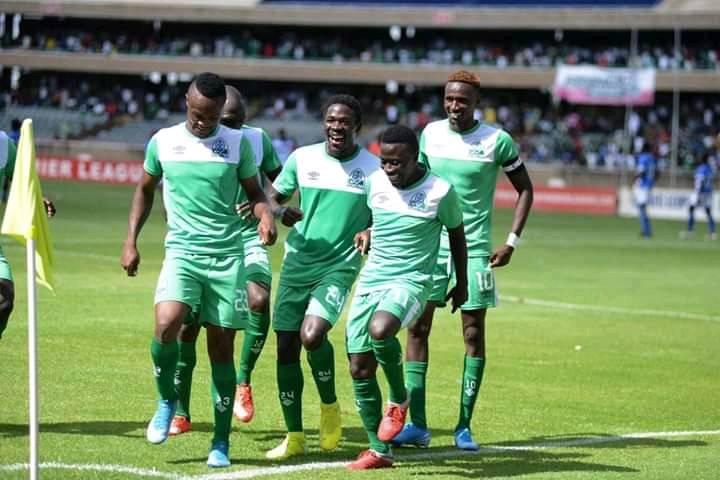 One issue that has become clear over the past year is that Gor Mahia must change its financing model. In the past 5 years, the club has taken heavy financial hits. Gate receipts have plummeted from the peak of 2012 when the cub averaged 10,000 fans for each home game . The KPL lost its broadcast TV contract and has not had a sponsor in a year. The departure of jersey sponsors Sportpesa in August of last year left Gor Mahia in dire financial straits which has only been made worse by the Covid-19 pandemic that has brought football activities to a standstill, making it impossible for Gor Mahia to meet its financial obligations to its playing unit and technical bench.
The current status quo is not sustainable and matters could become even worse. Gor Mahia should take this time off to seriously rethink the club's financing model. Over the years, various ideas have been mooted to give the club financial stability. Some have been discussed on this platform before. Its worth revisiting each one and discuss their merits and demerits. Among the models that have been discussed are:
1. The Outsourcing Model
2. The Augmentin Model
3. The Barcelona Model
4. The Manchester United Model
The Outsourcing Model
In this model, the club would outsource all its financial management to a reputable consulting firm like KPMG or Deloitte. This firm would be responsible for all the club's revenue collection which includes sourcing for sponsors, soliciting  and managing member subscriptions, merchandize sales, gate collections and other revenue generating initiatives. The firm would be responsible for publishing periodic financial statements for the sake of transparency. The firm would then be paid a portion of the revenue collected, such as 10%. Which means the more money they collect, the more they earn and the more the club earns. For the sake of transparency, this firm would also be responsible for paying players and the technical bench. Elected officials would be responsible for technical matters like hiring coaches and signing players.
In the past few years, the club has attempted a number of revenue generating activities each of which has failed miserably. A few months back, the club announced eTicketing. But after one attempt, the initiative failed. A firm like KPMG would be better placed to manage such an initiative via the creation of mobile applications, and other high-tech methods for ticket sales. eTicketing would enhance transparency unlike the current state
They would also be better placed to manage other failed initiatives like Jersey sales, Gor Mahia bread, Gor Mahia water, Gor Mahia SACCO and other moribund initiatives. With their business expertise, they would be able to generate new revenue streams for the club.
Below is an excerpt from the KPMG website regarding the mission of the company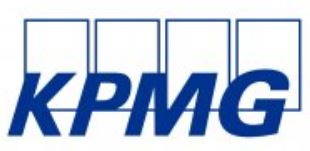 KPMG Advisory professionals work with you to cut through the complexity of today's rapidly changing marketplace. We leverage the knowledge and skills across our global network of firms to develop practical recommendations designed to help you work smarter, grow faster and compete stronger.
We are trusted advisors to the world's organizations. They choose us because we are known for our talented people, technical expertise, deep industry insights and our ability to get the job done.
The primary benefit of this model is that consulting companies like Deloitte and KPMG have a reputation to uphold. Their entire business model relies on integrity. They will not risk being involved in corruption because it will ruin their business. Also their business model relies on delivering good results for their clients. On the other hand, most elected officials in all sports are primarily interested in engaging in corrupt deals and are typically not qualified to run a club of Gor Mahia's stature. Other merits of the model are listed below.
Merits
1. The increase in transparency will encourage fans to contribute more, attend more matches and buy club merchandize.
2. The club will be run by professionals who understand who understand how to market and promote the club as well as concepts like sales generation, merchandizing, pricing and other business concepts. This is unlike the current state where the club is run by elected officials who try as they may, are simply not qualified to run a club of this stature.
Demerits
1. It will likely be fought by some club officials who don't want to lose control of the club's finances and they will insist that the club constitution does not support such a model.
The Augmentin Model
This is a noble initiative that was started by fans who showed initiative to raise funds for the club in order to meet the club's financial shortfall. It is run by diligent fans who keep track of every shilling raised and publish accounts on a daily basis. This is a level if transparency that the club has never achieved. The initiative resulted in Augmentin members paying match bonuses for players before the league was cancelled.
Merits
The model is run in a highly transparent manner which enhances fan participation
Demerits
This model is not comprehensive in that does not address other revenue generation activities such as jersey sales, membership, sourcing for sponsorship and gate collections. It can only be used in conjunction with other models.
Barcelona Model
In this model, he club remains a public society run by members. At present Barcelona has 170,000 members. Gor Mahia claims to operate on the Barcelona model. But the club has approximately 300 paying members. The low numbers are due to lack of transparency in the club's financial dealings. If the club were to enhance transparency say by publishing monthly accounts audited by a reputable accounting company, the club could increase its members significantly. For example 5000 members paying Ksh 100 per month would raise Ksh 5 million per month.
Merits
1. Fans have direct control of the club because they can elect officials. If fans are unhappy with officials they can vote them out.
2. Because the club is not profit driven, all the money the club makes can be re-invested back into the club to make the club stronger.
3. Because profits go to the club and not to owners, fans will be eager to support the club by buying merchandize.
4. Fans of a social club will be more emotionally invested in the team.
5. Club officials are more likely to listen to fans and not to shareholders or owners. Therefore fans have an indirect stake in how the team is run.
Demerits
1. The club raises less revenue
2. Elected club officials are usually less qualified and not adept at tasks like marketing and promoting the club.
3. The club is less financially disciplined, is  secretive and finances are not transparent
The Manchester United Model
This model involves selling shares on the stock market. Listing the club on the Nairobi stock exchange is an idea that has been mooted multiple times by Kogalo fans and officials going back to the late 1990s when the then Chairman Leslie Okudo proposed to list the club on the Nairobi stock exchange.
Advantages of the Manchester United Model
1. Listing can lead to increased financial discipline with gains accruing in the longer term.
2. With overall sound management of the club and Kenya football in general, the club ca raise much needed capital.
3. Publicly listed clubs have better management because the stock market requires it.
Disadvantages of the Manchester United Model
1. Stock markets favor companies that make profits. Football clubs exist to win trophies and not make a profit. The profit motive can prevent a club from investing in good players.
2. There is a danger that the club can be taken over by a rich person who is able to buy most of the shares. If a person buys over 51% of the club's shares, he will have a controlling stake in the club which means he can do whatever he wants without being accountable to fans. He can start charging exorbitant prices for tickets. Or he could move the team to Mombasa or some other town and rename it.
3. All the profits of the club from merchandize, sponsorship and ticket sales could go into the pockets of shareholders and are not invested back into the club.
4. The stock of Gor Mahia FC will be negatively impacted by the fact that football in Kenya is poorly managed which means most investors have a negative opinion of football or sports in general.
Requirements for listing in the Nairobi stock exchange currently not met by Gor Mahia

This model is however a not feasible at present because Gor Mahia does not meet the basic requirements for listing on the Nairobi Stock exchange. In order to be listed on the stock exchange, a firm must meet the following requirements:
1. Fully paid up share capital of Kshs. 50 million.
2. Net assets immediately before the public offering of shares should not be less than Kshs. 100 million.
3. Have published audited financial statements
4. The issuer must have suitable senior management with relevant experience
5. have declared profits in at least three of the last five completed accounting periods