Robertinho looking for instant improvement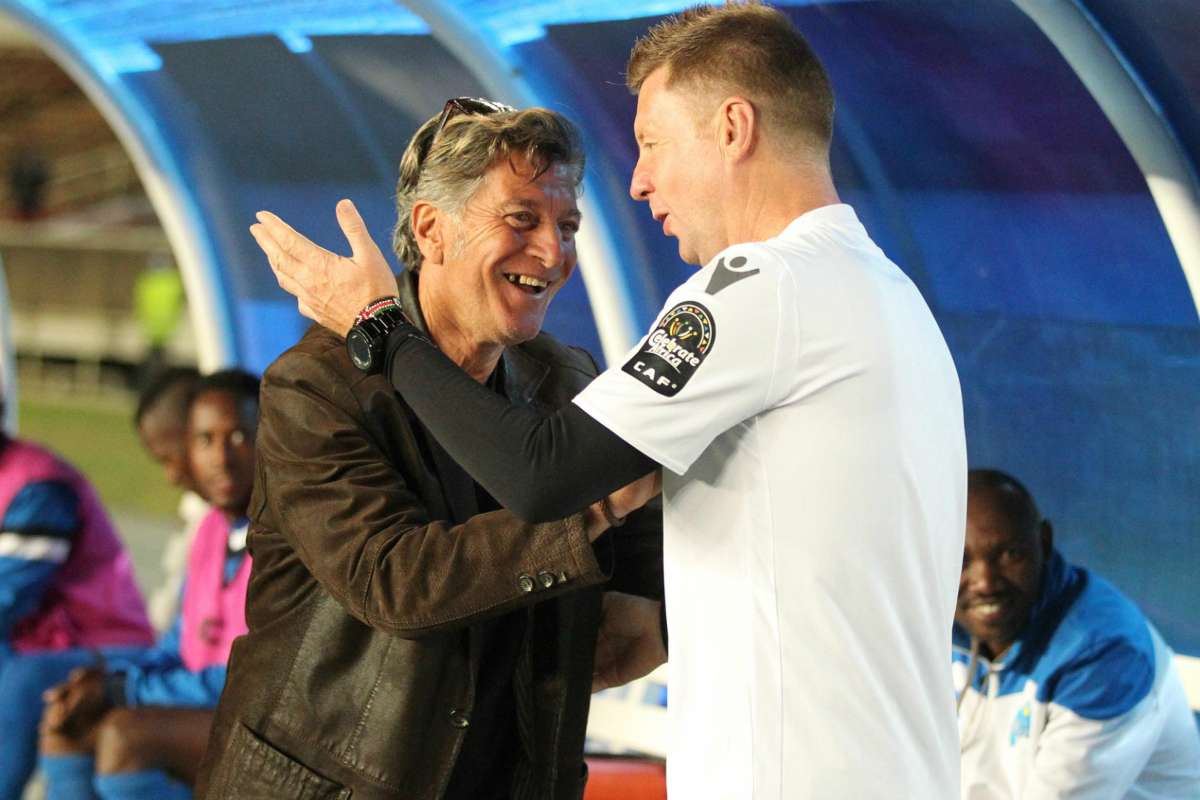 Gor Mahia's new coach Robertinho is satisfied after holding his first series of training sessions.
"I am happy for today's first contact with the group of players but of course, I do not have all of them as some have been out with the national team," Robertinho said according to goal.com
He went on to elaborate on his plans for the next two weeks.
"I think in the coming weeks it will be easy to train together since I also trust my players a lot.
"I have experimented on young players and I can say it is very important but what we will need is specific training every day so as to learn positional organisation.
"They also need to be compact and need to play together from defence to the midfielders and finally to the strikers.
"What I can say is that I am happy about the first training session and in the next 15 days we will be far better."
He went on to explain what he expects from the players and staff
"A big club and Gor Mahia, for example, have objectives and have experience in the Champions League and in the local championship but I think we need good preparations to handle this good project," he said then.
"We need the players, the coach and everyone's desire on the bigger objective.
"I need to work on my style step by step because every coach has a style and I have my own. I trust my players too much and before everything I respect my players but again they must respect me.
"I hope to start a good relationship in order to help the players seize the opportunity and show their capacity. It is not about picking 11 players to start the game but they must show me during the week why they should start.
"As a Brazilian coach and a former player, I have my own characteristics, I trust my job and during the week I work for my players until Saturday. On Sunday, they will have to work for me and the club."
The Brazilian has over 25 years of coaching experience and is expected to help Gor Mahia continue with domestic dominance and have a good continental campaign.
Robertinho explains why he turned down Gor Mahia in 2018
New Gor Mahia coach Roberto Oliviera Gonclaves has opened up on why he turned down an opportunity to manage the Kenyan champions two years ago. He tells this to the Daily Nation
The Brazilian trainer, commonly known as Robertinho, was on K'Ogalo's radar in 2018 after he masterminded a 2-1 win over the Kenyan side at the Kasarani Stadium in Nairobi at a time he was in charge of Rayon Sport.
That result denied Gor Mahia, then under the tutelage of Dylan Kerr, a place in the quarter-finals of the 2018 Caf Confederation Cup and when the Englishman left for South African side Black Leopards, Robertinho emerged as the first choice to take took over.
Nairobi News has established Gor sent a top official to Rwanda to negotiate a possible deal with Robertinho. The two met in Kigali but could not thrash out a deal and it is only thereafter that the Kenyan giants brought in Hassan Oktay as a 'Plan B'.
"I had an opportunity to come to Gor earlier but decided not to because I (still) had some work to do in Rwanda. We were almost winning the league which is a big achievement. It was not the right time," Robertinho recalled.
The experienced Robertinho, who has also handled Tunisian club Stade Tunisien, officially commenced work on Monday as a replacement for Briton Steven Polack who quit via mutual consent.
He vowed to help Gor Mahia make a mark on the continental front.
"This is a good team, very good players who look happy. We have to try and make sure we win the league again. And then, we can look at the continental games. The team has a lot of experience and that makes it easy to make a mark and try to dominate."
The football calender in Kenya is yet to be agreed upon with a government ban on all contact sport still in force due to the Coronavirus pandemic.