There are too many gaps in the new constitution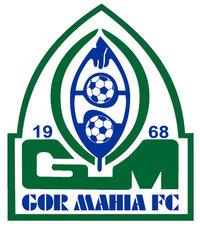 Gor Mahia CEO Omondi Aduda announced that the club will hold its annual general meeting on June 12. He went on to release some details about the constitution.
"CAF and FIFA stipulate that the CEO or the General Manager, the treasurer and the Secretary general are the ones mandated with the running of club affairs and other elected officials will not be allowed in active running of the club,'' explained Aduda to Citizen Sports.
Adduda claimed that the draft document meets the sports registrar's orders and CAF Act which provides for the formation of a secretariat. Part of the CAF requirement is for the club to have a competent logistics officer, director of marketing, a competent security officer, amongst others.
Other positions include a qualified public relations officer and a publicity officer. As per CAF and FIFA, the positions of CEO, finance officer and the secretary general should not be elective.
Are members supposed to read the entire constitution and vote on it in one day? Keep in mind that this is the constitution that will govern how this club is run for the next several years. Therefore it should be treated with some seriousness and refined before it is adopted. Below are some issues that ought to be considered in this authors view.
Roles need to be clearly defined.
Gor Mahia has myriad problems that have plagued the club for over 50 years now. Unless clear accountability is defined, the same issues will continue to pop up.
For example, Omondi Aduda is the CEO. But hardly anybody knows what his job description is.  Which official is responsible for matchday arrangements?, for ticketing?, for jersey sales?, for international travel arrangements?.
Clearly defining roles will prevent cases of officials fighting each other in public as has been the case
Hire officials on performance contracts
There is no  better way to motivate officials to work hard than to peg their pay on how well they perform their roles. Each officer must have base responsibilities that they must perform as well as stretch goals.
Accountability is a must
Chairman Rachier and other officials have often lamented that fans refuse to become members. He and other have also lamented poor attendance at matches which sometimes only yield Ksh 6000 in gate collections.
Fans have made it clear that the reason they have stopped attending matches and refuse to become members is because they think the money will end up in some officials pockets. Unless the club starts publishing audited accounts, membership will continue to lag. Fans have been saying this for nearly three decades but for whatever reason, officials would rather blame the fans.