Without retaining players, Gor Mahia will never succeed in Africa
There are two common denominators for teams that excel in continental tournaments:
1. Experience
2. Cohesion that comes from playing together for a long time
When Gor Mahia won the Africa cup winners cup in 1987, the team comprised of grizzled veterans who had been at the club for long periods. Austin Oduor (7 years), Peter Otieno Bassanga (6 years), George Otieno Solo (12 years), Bobby Ogolla (10 years), Isaiah Omondi (6 years), Sammy Onyango (8 years), David Ochieng (4 years), George Onyango Fundi and Abbas Magongo (3 years).
Because these players were so highly experienced, they were unfazed even when playing against hostile crowds. Furthermore, they had played together for so long that they were completely in sync. They could anticipate each others runs. They knew each others strengths and weaknesses and could adjust accordingly. The defence was solid because the likes of Makamu, Bassanga and Janabi had been playing together for very long.
The Gor Mahia team that reached the Africa Cup winners cup final in 1979 was a blend of youth and vast experience. The likes of Allan Thigo, Andrew Obunga, George Yoga, Paul Oduwo "Cobra", Mike Ogolla "Machine", Dan Odhiambo, Ouma Ole Tunda, Duncan Migan, George Ayuka etc had been playing together since the early 1970s, there familiarity with each other and vast experience is what propelled the team all the way to the final, including defeating the defending champions Horoya, the most feared team in the tournament.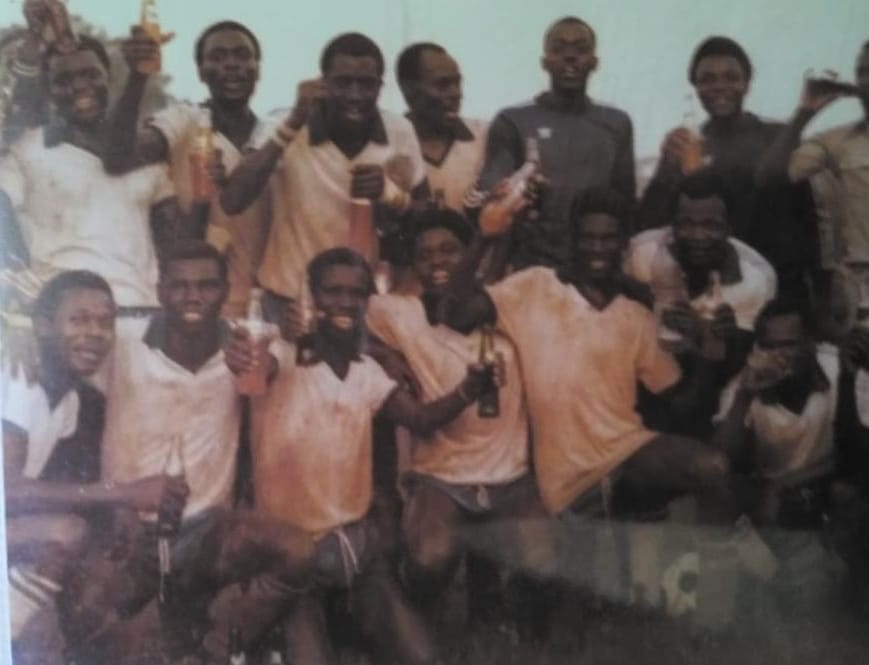 Contrast that with recent seasons. When Gor Mahia played Ferroviario of Maputo in 2012, virtually the entire team was new and largely inexperienced. In Defence, Yusuf Juma and Ivan Anguyo had never played together hence their coordination was shambolic. In midfield, Moses Otieno, Kevin Ochieng, and Collins Okoth similarly had no coherence. And the attack of Ibrahim Kitawi and Baldwin Ngawa and no familiarity with each other as attacking partners. The net result was that Kogalo lost 0-3 away and 0-1 at home.
The 2012 team was however very talented. They started the league very poorly and after 6 matches, they were in the relegation zone. But as they matured and gained cohesion, they went on a winning spree and almost won the league.
In 2014, Gor Mahia yet again went on a signing spree, bringing back George Odhiambo "Blackberry", Patrick Oboya, Shakava, Walusimbi Kizito and others. But the lack of cohesion was evident again. Sserunkuma , Oboya and Blackberry, though individually brilliant, had never played together and thus the attack was blunt. The midfield of Kizito, Akumu, Kevin Oluoch and Timonah Wanyonyi similarly lacked cohesion and were thus ineffective. While the defence of Shakava, Walusimbi, Calabar and Musa Mohamed was shambolic because they had never played togther. When Walusimbi made a run forward, nobody covered the space he left behind. With such shambles in defence and lack of cohesion in attack, it came as no shock when Gor Mahia lost 8-1 on aggregate to Esperance.
Aside from the lack of cohesion, the other issue that happens when a team has to be rebuilt every year is that late signings are often ineligible to play in African competitions. For example, in 2015, Gor Mahia had a very strong team that won the league unbeaten. Yet at the continental level, they flopped at the first stage, losing to AC Leopards both home and away. This was because key signings like Kagere, Nizigiyimana and Sibomana were signed late and were thus ineligible. In attack, Olunga and Abondo who was returning from Tusker were new signings and had never played with Blackberry. It came as no surprise that the attack was blunt and Gor Mahia lost 0-1 at home and 0-1 away to AC Leopards of Congo-Brazza. And again the 2015 team was very string, once they gelled and gained cohesion, they were unstoppable, winning the league unbeaten.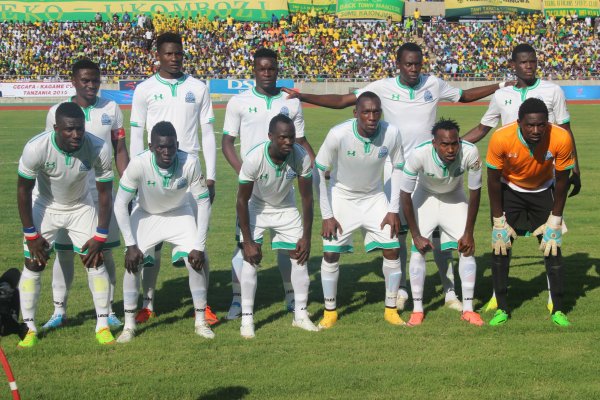 Unfortunately, the very next year 2016, Gor Mahia started from scratch yet again. Gone was the lethal attack of Kagere, Abondo and Olunga. Instead Gor Mahia had to build a completely new attack with Enock Agwanda playing alongside Jacob Keli. The midfield of Eric Ochieng, Ernest Wendo and Amos Nondi was completely inexperienced and lacked cohesion. In the end, an uninspired Kogalo side lost to CNaPS of Madagascar 1-2 at home and 0-1 away.
The period between 2018 and 2019 was a relatively successful one for Kogalo. During this period, Gor Mahia eliminated much more fancied sides like Super Sport of South Africa, New Star de Douala. They reached the group stage in 2018 and surpassed the group stage in 2019, while recording excellent results against North African teams like Esperance, Hussein Dey and Zamalek.
The common denominator during this period was that the team was vastly experienced and had played together for long periods. Tuyisenge, Blackberry, Kahata, Muguna, Lawrence Juma. While in defence Shakava, Philemon Otieno and others had a lot of familiarity. These were joined by grizzled veterans like Humphrey Mieno and Dennis Oliech who had been internationals for a decade or more.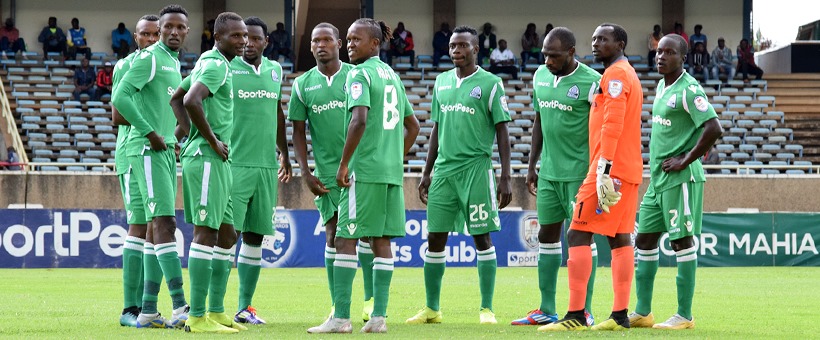 Then in 2019-2020 season, the shambles returned. When Gor Mahia played Aigle Noir, only 15 players were registered to play in continental football. Luckily Aigle Noir were a sub par team. But the lack of depth came back to bite when Gor Mahia played DC Motema Pembe. Despite a valiant effort, they lost 3-2 on aggregate. A year earlier they would have beaten Motema Pembe.
Unfortunately, retaining players, is not a priority for this office. They have a policy of not approaching players to sign new contracts or even extend their existing contracts. Also when a player is owed 5 months salary, it is difficult to convince them to extend their salaries especially when former players like Tuyisenge and Kahata tell stories of how well they are being treated by their new teams. As a result, Gor Mahia loses several key players in mid season and at the end of the season and always has to start from scratch, playing continental matches with players who are often inexperienced or have never played together.
Furthermore due to Chairman's Rachier's refusal to be transparent, the club is constantly broke. As had been stated many times, if Rachier were to choose to be accountable and transparent, this club would have 10,000 members each paying Ksh 100 per month which would amount to Ksh 10 million a month. With those funds, player retention would be easy.
Gor Mahia's peers are teams that typically excel at the continental level. Gor Mahia should strive for continental glory and not be content with just the local league.