2016 A let down year for Gor Mahia
2015 had been a glorious year for Gor Mahia. Besides 1987, it will go down as one of the most memorable season's in the club's history. It was going to be difficult to emulate the success of 2015. However, Kogalo fans were still hopeful for a successful season in 2016.
It was not to be however as the 2016 season will mostly be remembered as a letdown season with numerous self-inflicted wounds.
Excellent Pre-season
The season started on a promising note with Gor Mahia touring Ethiopia and Sudan and beating all the local teams including Al Hilal, the Sudanese champions, who have reached the group phase of the Africa champions league numerous times in recent years and who had beaten Gor Mahia 5-0 in a friendly match at Nyayo stadium in 2009.
Prior to beating Al Hilal, Gor Mahia had beaten St George of Ethiopia on penalties. They won the St George cup which was to celebrate the 80th Anniversary of St George's.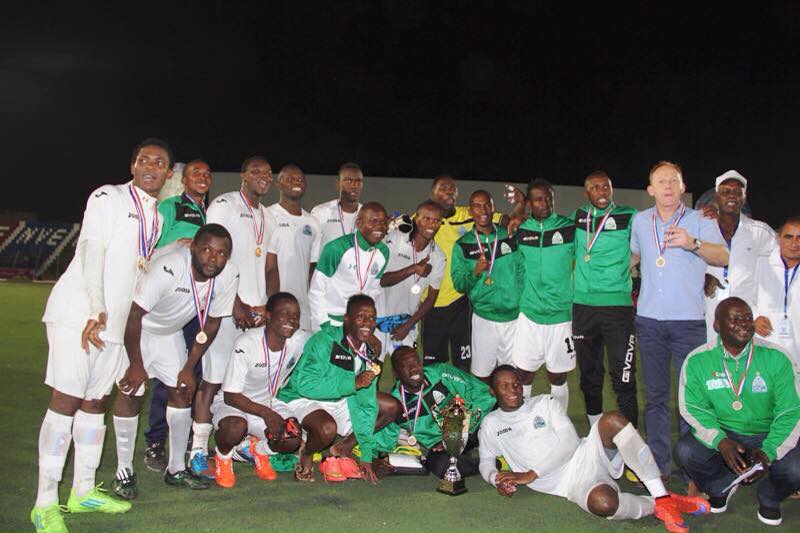 It was a notable achievement because Gor Mahia were playing away to hostile fans and still won. It was also notable because St George had just won the Ethiopian league three times in a row. And in 2013, when ENPPI of Egypt eliminated Gor Mahia in the CAF Confederation cup, they went on to lose to St George.
With such an impressive pre-season record, it looked as if Gor Mahia were on their way to another successful season and might actually play better in continental football.
Sponsorship
Gor Mahia had gone three seasons without a title sponsor and still won three succesive league titles. Finally in January of 2016, Gor Mahia landed a title sponsor for the third time in the club's history. Sportpesa, the betting firm, stepped forward to sponsor Gor Mahia and AFC Leopards. In addition, Crown Beverages was announced as a secondary sponsor for the club. (It is not clear what happened to this deal). Elliott Breads finally got exclusive rights to distribute Gor Mahia bread, promising bigger returns then the previous distributor. And Gor Mahia launched other initiatives such as Gor Mahia water, Goma lotto in addition to the Gor Mahia SACCO that was launched months earlier.
And in February, Gor Mahia SACCO launched its first bus.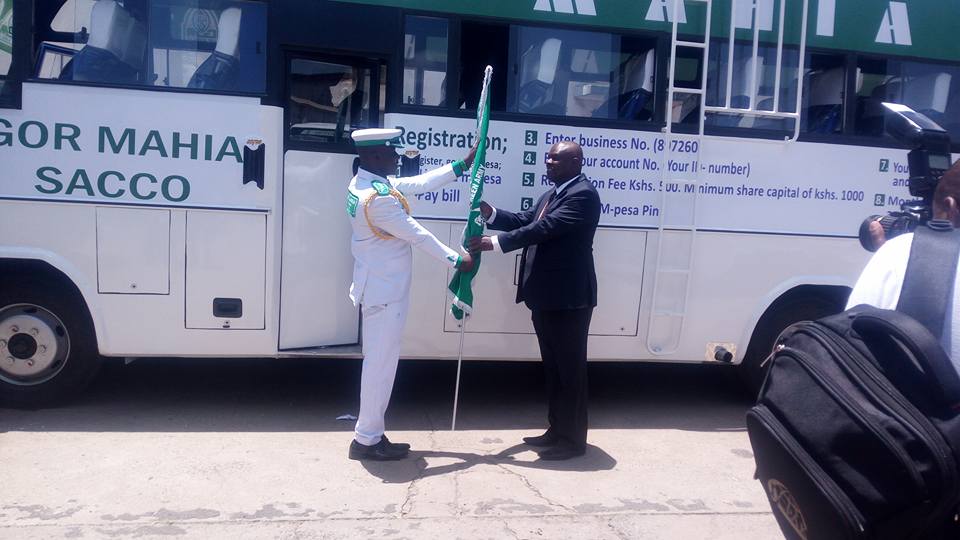 Late in February, Gor Mahia signed a kitting deal with Italian company Legea worth Ksh 15 million. It seemed that Gor Mahia's problems would be a an issue of the past.
Players going AWOL
All this was notwithstanding the fact that certain Kogalo players had not reported for pre-season training. Geoffrey Walusimbi, Khalid Aucho and Innocent Wafula were all still holidaying in Uganda. And Wafula's whereabouts were completely unknown as he had not contacted the club. By the time Gor Mahia played the Super cup against Bandari on February 16, neither Aucho nor Wafula had reported to camp despite ostensibly still receiving a monthly salary from the club.
Indiscipline would further take its toll on the club during the second leg when Collins Okoth "Gattuso" fell out with the coach and was sidelined for several matches.
Aside from missing players, Gor Mahia had also lost all their leading scorers from the 2015 season: Michael Olunga left for Sweden. Meddie Kagere declined to renew his contract, holding out for a better deal and Ali Abondo left for South Africa after having failed to convince the club to raise his salary.
Coaches Departing
Inspirational assistant coach and club legend Bobby Ogolla soon left the club to pursue the head coaching position at City stars. Frank Ouna, also an assistant coach soon followed him out, citing frustrations from the EC.
Frank Nuttall
Prior to the end of the 2015 season, chairman Ambrose Rachier had negotiated a deal with Frank Nuttall in which the Scottish coach would take a significant pay cut which would basically halve his salary. But when Gor Mahia landed a title sponsor, Nuttall said that halving the salary was supposed to be a temporary measure until Gor Mahia found a sponsor and this insisted on receiving the full due from his contract as any self respecting coach would. However the Gor Mahia EC would have none of it. This despite the fact that Nuttall had steered the club to a superb season and looked set to repeat the same given the excellent pre-season that the club had just engaged in.
The net result was an internal squabble between chairman Rachier on one side and Nuttall on the other with each side refusing to give an inch. The infighting took its toll on the playing unit. And what looked like a promising season soon begun to take a nose-dive.
Matters came to a head when Frank Nuttall was held up at his hotel due to unpaid bills. Days later he announced to the dismay of fans that he had been fired by Rachier, prompting a firestorm by fans. Rachier and the EC would later backtrack. But by this time the damage was done.
With Rachier and Nuttall now not on speaking terms, what was previously a demoralized playing unit became undisciplined. Custodian Boniface Oluoch openly disrespected Nuttall prompting the coach to drop him from the starting line-up.
More indiscipline
In February, Gor Mahia traveled to Mombasa to play Bandari in the 2016 super cup. Gor Mahia lost 0-1 and at the end of the match the players refused to pick up their runners up medals. Worse still, two players ended up in a police cell after engaging in a fist fight at the airport.
Champions League disaster
A successful tour of Ethiopia and Sudan was supposed to prepare Kogalo for their continental assignments. But with three key players missing the pre-season and with indiscipline creeping into the playing unit, things started to look grim. Also due to lack of attention from club officials, some key new signings were not registered for continental football including Jacque Tuyisenge, Francis Kahata and Luke Ochieng.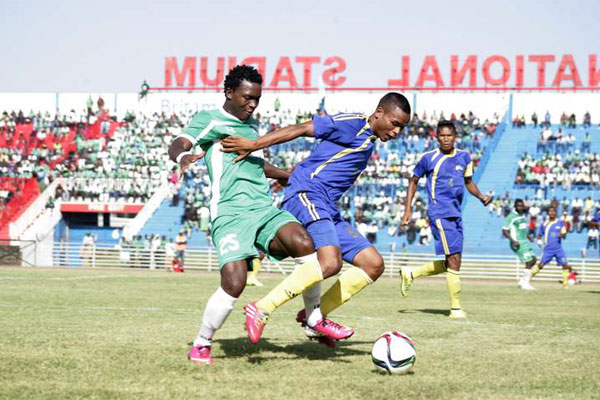 The combination of lack of player morale, infighting and indiscipline took its toll and Gor Mahia lost to CNaPS of Madagascar whom they had eliminated in 2015. Kogalo lost 1-2 at home and 0-1 away. Gor Mahia's lone goal at Nyayo stadim came via a penalty converted by Enock Agwanda. By this time many fans had tuned out as evidenced by the paltry attendance for the match against CNaPS at Nyayo. Losing to a team Gor Mahia had eliminated in 2016 was a bitter pill to swallo
League defence
Gor Mahia started their league campaign on a sour note. There were three succesfive draws to start the league against Posta Rangers, Ulinzi and Chemelil Sugar. When Gor Mahia lost their 4th match to arch rivals AFC Leopards by a score of 0-1, matters finally came to a head. Coach Frank Nuttall finally decided that he had had enough and left without even informing the playing unit nor club officials. he would later surface at Zamalek of Egypt as an assistant coach to Alex McLeish.
Nuttall would later explain his reason's for leaving
"As a director of football, I am not involved in hiring, releasing and disciplinary of players and assistant staff. This has affected the performance of the club," Nuttall wrote to the club's management. Other grievances cited by the Scott include unprocedural termination of his contract on February 4, a decision that was later revoked. "Lastly, the executive committee has continued to make negative and undermining comments in the media, including those relating to team selection. In the circumstances, I believe the club is no longer able to make my work and performance possible at the club," he said.
On march 16, Brazilian José Marcelo Ferreira aka Ze Maria popularly known as Ze Maria was announced as the new head coach. By this time Gor Mahia were in 13th place in the league standings.
The arrival of Ze Maria seemingly rejuvenated the club for a brief period. Gor mahia ended the first leg winning 7 matches, losing one and drawing one.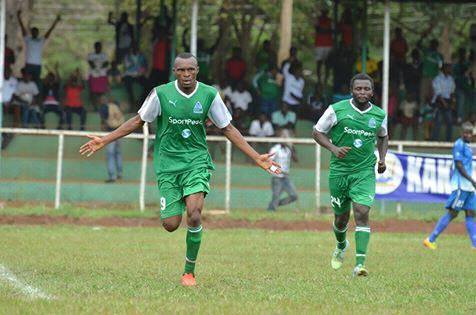 For a moment, they scaled to the top of the standings only to be brought down to second place by a IDAC decision to deduct three points due to fan hooliganism. A moment of madness from some Kogalo fans would come back to haunt the club. It was an unprecedented decision given that no team had ever lost points due to hooliganism and Gor Mahia being the away team were not responsible for security on this particular day.
As the first half of the season came to an end, midfielder Khalid Aucho left for trials in Scotland, leaving a gaping hole in the midfield. Aucho had been one of the most pivotal cogs in the Kogalo setup for the past two years with his ability to win midfield battles and link up effectively with the attack. He had been voted KPL player of the month for May. His departure was felt as Kogalo started the second leg of the season with 5 draws and only two wins.
The mid-season transfer period saw the return of Rwandese striker Meddie Kagere who had left the club in December of the previous year. Gor Mahia also signed a Brazilian striker Thiago Silva who had previously played in Macao. Yet the Brazilian did not feature for the club as Gor Mahia had already reached the allowed quota of foreign players. Other mid-season acquisitions were Wellington Ochieng, Anthony Mbugua, Baron Jobita and veteran Crispin Odula who was touted as Aucho's replacement. Odula who had previously been playing in the Finnish league, never featured in the Kogalo line-up.
To make matters worse, the ever indisciplined Collins Okoth Gattuso, fell out with coach Ze Maria who refused to field him in matches. This left Gor Mahia short-handed in the defensive midfield position.
Gor Mahia's below par performance in the premier league carried over into the GoTV shield. After having dispatched lower tier sides Mahakama and Nairobi Stima 3-0 and 2-0 respectively, Gor Mahia succumbed to a shock 0-1 loss to Nzoia United who at the time were leading in the second tier league.
Things were not getting any better as assistant coach Mathew Ottamax fell out with coach Ze Maria and took his feud public posting incendiary comments against the coach on his social media pages.
""A blank firing coach decides to fire his goalkeeping coach…maybe this will solve his scoring problems! Mine is to say a BIG THANK YOU to Gor Mahia players, staff, the executive office and our loving fans for everything we achieved as a family during the three and a half seasons I was with you. I remain loyal to my Mother Club"
Both club chairman Ambrose Rachier and Ze Maria would later state that Ottamax was never fired. A few days later Ottamax resumed his duties as goalkeeping coach.
KPL Youth Tournament (August)
Gor Mahia hopes for silverware were further dashed when the U-19 team lost to Mathare United in the KPL U-19 finals.
In the meantime, a fight was brewing between the Gor Mahia Fans foundation and the club's executive committee. The foundation had created the U-19 team in 2014 but the EC wanted the foundation to cede control of the U-19 team. As a result the U-19 team was starved of cash and fans often had to conduct impromptu harambees for the team.
"Some of the players have been forced to trek long distances to and from training sessions. It is very perplexing to see fans collecting money to offer something to the players after matches.
"Even today (Wednesday), very few players reported for training ahead of our match against Muhoroni Youth." Said an official
Final Title chase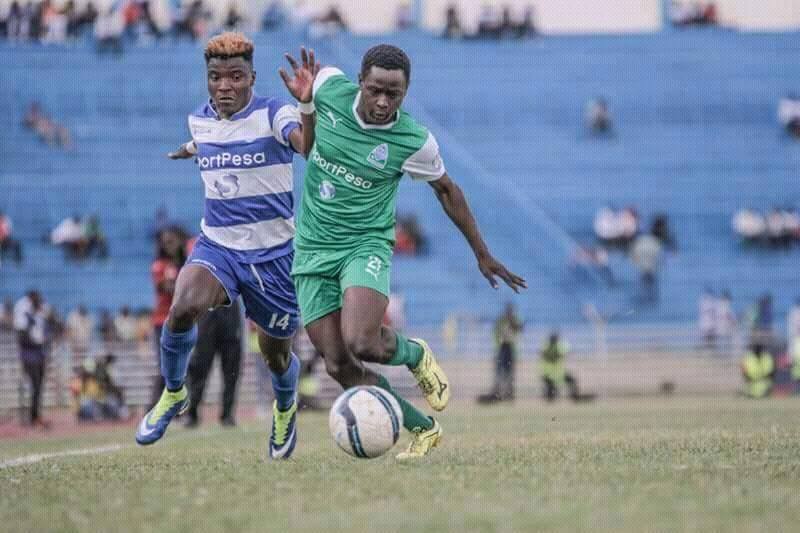 Nevertheless Gor Mahia never gave up hope of catching league leaders Tusker. In October, Gor Mahia recorded an important 2-0 win over arch rivals AFC Leopards. It was the first time Kogalo had won the mashemeji derby since 2013. The goals came from Enock Agwanda who converted a cross from the left wing and Meddie Kagere who scored from the penalty spot.
Gor Mahia would win their next two matches against Mathare and Muhoroni Youth. Those wins would leave the 2016 KPL open until the 29th round. Gor Mahia now needed Tusker to trip up. If they did, the last match against Tusker would have been the decider of who wins the league. Unfortunately Tusker would win their round 29 match and seal the league title with one game left. Thus the last match against Tusker was a mere formality and Gor Mahia played with no motivation and ended up losing 0-1.
It is fair to say that being deducted three points cost Gor Mahia the league. Had they not been docked three points, they would still have motivation to win their last match. They would have put up a stronger fight and possible wrested the title from Tusker.
In the end, Gor Mahia finished 2016 with no notable trophy. The only trophies they won were in the pre-season tournaments in Sudan and Ethiopia.
Gor Mahia elections 2016.
Gor Mahia had not held elections since 2014. The long-awaited elections were finally held on December 11. Ambrose Rachier retained the Chairmanship, garnering 579 votes against Okech's 220. Former Gor's Secretary General Chris Omondi had 157 votes.
After a bitterly contested election, Rachier vowed to unite the club and implement a new constitution.
"My first duty will be to reunite all K'Ogalo fans and candidates. I know there are some divisions, but I intend to work closely with those who contested against me. My second task with my new committee will be to deal with our club's constitution so that we can be compliant with the Sports Act. "
The 2016 elections marked the first time three women were elected to leadership positions within the club. Sally Bolo (Treasurer), Judith Anyango (Organizing Secretary ) and Beryl Anyango (Deputy Organizing Secretary)
KPL Youth Tournament (December)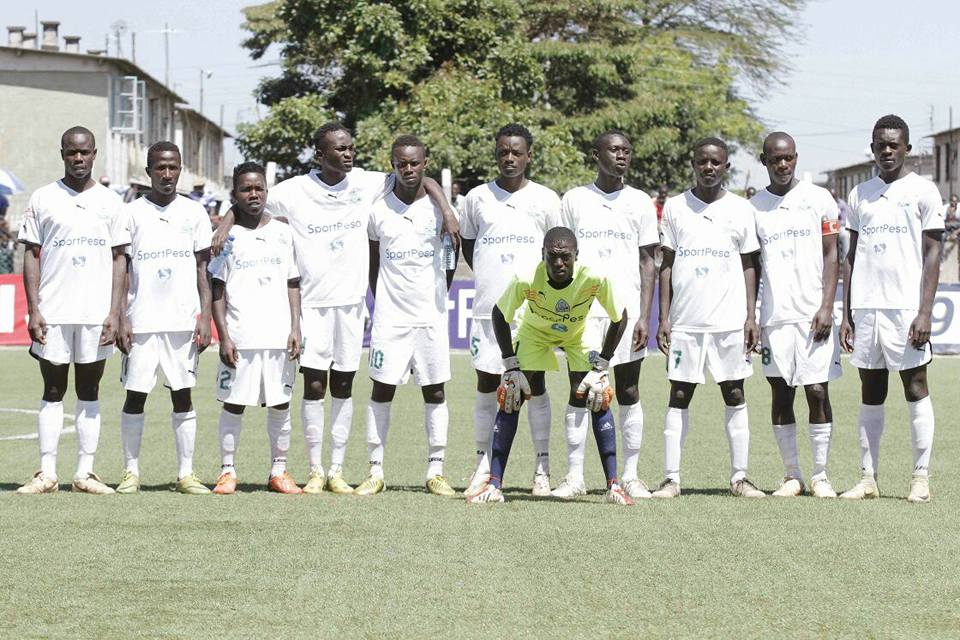 The second 2016 Youth Tourmanent was held in December at Camp Toyoyo. It was Gor Mahia's last chance for silverware in 2016. It started on a sour note losing to Posta Rangers by a score of 2-1. The man who came back to haunt Gor Mahia U20 was one Ted Osok who used to be in the Gor Mahia youth setup but was dropped. Gor Mahia U20 then recovered to beat Ulinzi U20 5-1 and Muhoroni U20 1-0 thanks to a late goal.  But their run came to an end when they lost 1-3 to Mathare U20, the same team that beat them in the finals of the August Tournament