2018: A solid year for Gor Mahia
The 2018 season will be remembered as the year when Gor Mahia wrapped up the league title with more than 10 matches to go. The club played well in continental and regional events only to stagger at crucial stages.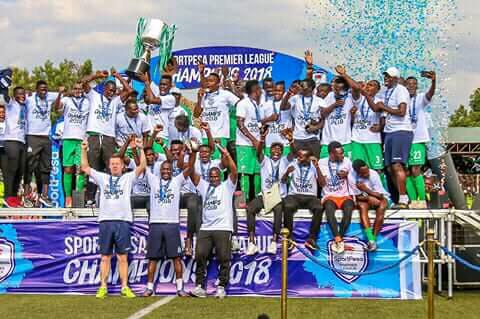 Nevertheless, Kogalo can walk away proud. Aside from winning the league by 13 points, they also won the Sportpesa Super cup, beating Simba of Dar es Salaam 2-0 in the final. And also won the domestic super cup, beating AFC Leopards.
New Signings and Transfers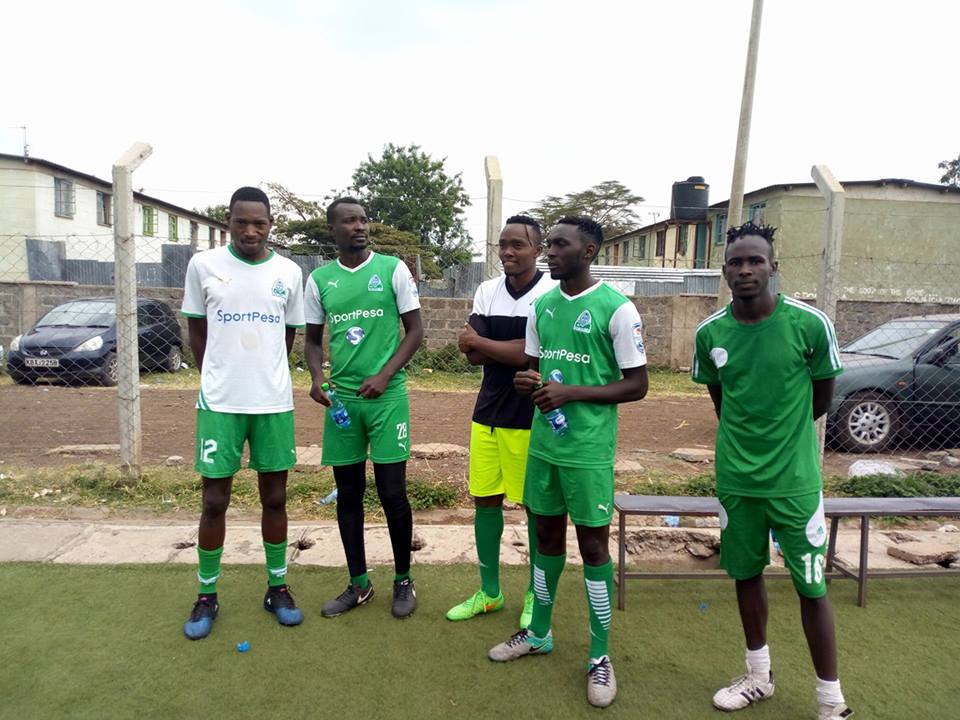 Gor Mahia signed Charles Momanyi, Ivorian Ephraim Guikan, Wesley Onguso, Samuel Onyango, and Lawrence Juma
Also joining was Humphrey Mieno whom Kogalo had tried to sign in the previous year from Tusker as well as Kevin Omondi who had starred for Kogalo previously.
Meanwhile Gor Mahia lost veteran defender Musa Mohamed as well as creative Midfielder Kenneth Muguna, both of whom joined former club coach Ze Maria in Albania
Super Cup
Gor Mahia were eligible to play in the Super cup, having won the league in 2017. They faced off against arch-rivals AFC Leopards who had won the FKF cup in 2017.
The match was played at Afraha stadium with no stadium being available in Nairobi. Gor Mahia won 1-0 with Harun Shakava scoring the all important goal in the 40th minute.
"I am happy with the result. Shakava made the difference and I am proud of the team. They did us proud," said Gor Mahia coach Dylan Kerr.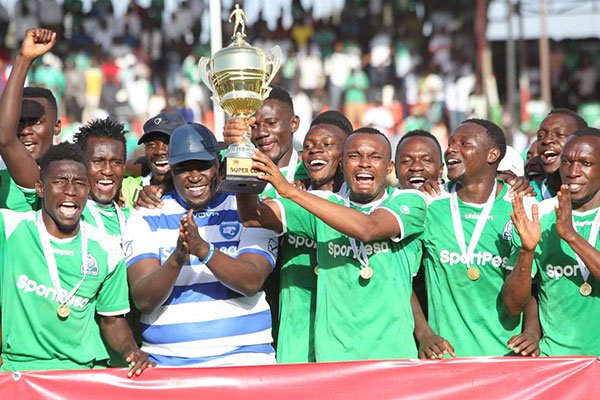 Champions League preliminary round
Gor Mahia were pitted against Leones Vegeterianos of Equatorial Guinea in the prelimianry round. The first leg was played in Machakos since no international calibre stadium in Nairobi was available. All three were under construction.
Gor Mahia went on to win the first leg 2-0. Kevin Omondi scored the first goal. Ephrem Guikan scored the second with his very first touch of the ball after coming on as a substitute. Humphrey Mieno missed a penalty that could have made it 3-0.
In the return leg, the Equatoguineans took the lead in the 55th minute and pressed for another goal to force penalties. Gor Mahia fought back and scored when a Leones defender deflected a Francis Kahata corner into his own net. Gor Mahia scored again in injury time but the goal was disallowed. The game ended 1-1 and Gor Mahia qualified for the next round.
Champions League First Round
In the first round, Gor Mahia were pitted against Esperance, a team that four years earlier had outclassed them and eliminated them by a aggregate score of 8-2.
In the first leg at Machakos stadium, Gor Mahia acquitted themselves well, dominating possession especially in the first half. The second half was more balanced. The game ended 0-0.
In the second leg in Tunis, Gor Mahia acquited themselves really well, defending solidly and recording several shots on goal. It took a defensive blunder to gift Esperance a 1-0 win.
Esperance fans, unhappy with Gor Mahia's solid performance, threw foreign objects at Gor Mahia players after the match.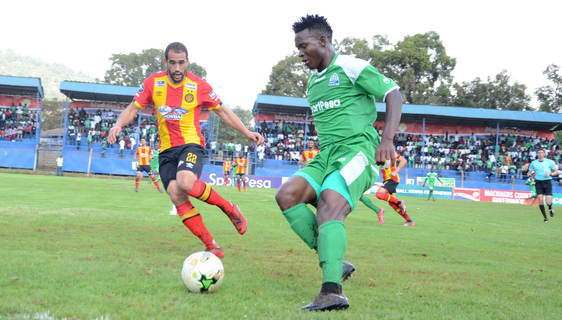 Esperance went on to win the 2018 champions league. Therefore narrowly losing to the eventual champions showed Gor Mahia's mettle.
CAF Confederations cup playoff
Having been eliminated from the Champions League, Gor Mahia faced off against Supersport of South Africa for a chance to go to the group stage of the CAF Confederations cup.
The first leg was played at Machakos. Gor Mahia won 1-0 thanks to a penalty slotted home by Jacque Tuyisenge. The penalty occured after a Meddie Kagere header was handled by a Supersport defender.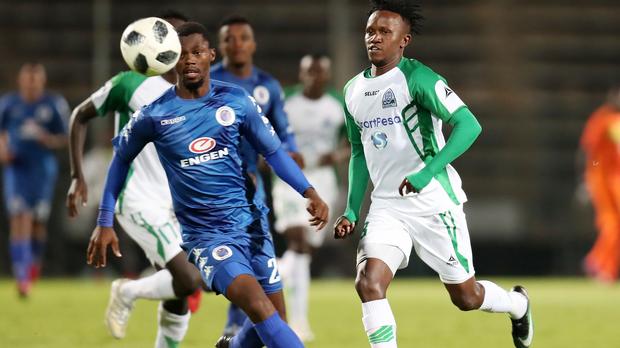 The second leg almost proved to be a quagmire. Only days before the match was to be played, Gor Mahia announced that they did not have the wherewithal to secure airline tickets. Worse still they had not secured travel visas It took the financial intervention of Nairobi mayor Mbuvi "Sonko" to secure tickets and the intervention of Foreign affairs cabinet secretary Ababu Namwamba to secure visas. However two key players Jacque Tuyisenge and Ephrem Guikan did not get their visas and were unable to travel to South Africa.
The return leg in Pretoria was played to an almost empty stadium. The South African side went ahead in the 58th minute from a Haron Shakava own goal. Francis Kahata equalized less than a minute later, converting a cross from George Odhiambo. Supersport would score again in the 68th minute. Gor Mahia had to hang on grimly for the last 22 minutes plus added time. The 1-2 loss enabled Gor Mahia to qualify for the group stage on away goals rule.
International Friendly: Gor Mahia vs Hull City
Gor Mahia had earned the right to play Hull City after winning the Hull City challenege cup against AFC Leopards at Afraha. That match ended 0-0 and Gor Mahia won 5-4 on penalties
The match against Hull City was played to a capacity crowd, the likes of which had not been seen in Kenya for decades.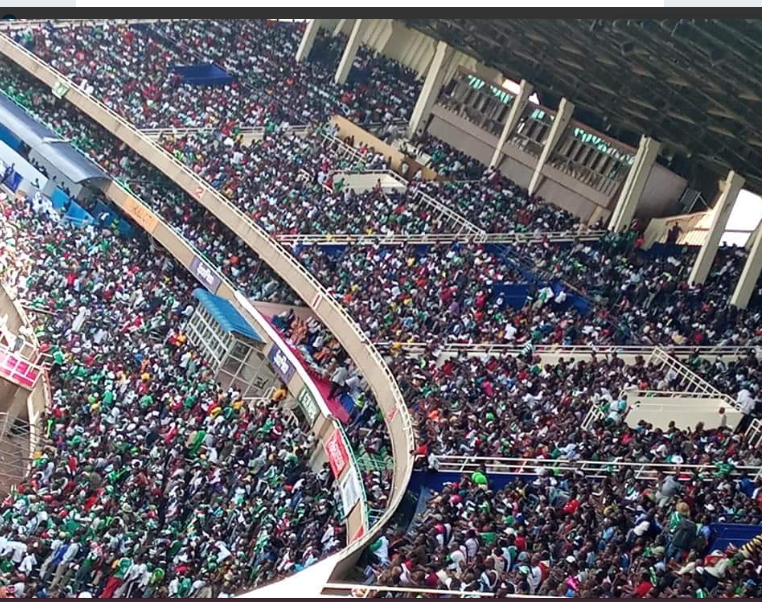 Gor Mahia played well but could not score. The game ended 0-0 and went straight to penalties. It looked like Gor Mahia were going to win the penalty shootout when goalkeeper Boniface Oluoch saved two penalties.
CAF Confederations cup group stage
Gor Mahia started their group stage campaign on a positive note. They forced a 1-1 draw away to Rayon Sports. Meddie Kagere scored the opener before the Rwandese side equalized from a free-kick. A large crowd of Gor Mahia fans traveled all the way to Rwanda. Gor Mahia were the better side but were unable to make their dominance pay. Nevertheless the away draw boded well for Gor Mahia's chanced of advancing to the next stage.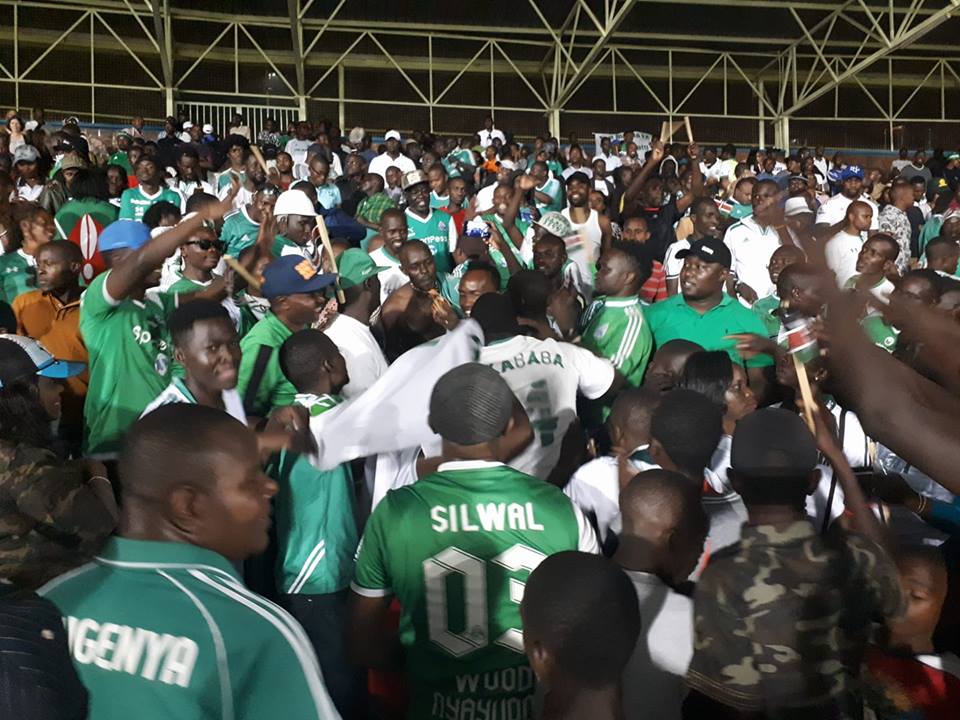 In the second match, Gor Mahia held USM Alger of Algeria 0-0 at the newly refurbished Kasarani sports centre. Gor Mahia had to play most of the second half with 10 men after Joash Onyango was sent off in the 55th minute.
In the third Match, Gor mahia recorded their first win, beating Yanga of Tanzania 4-0. Ephrem Guikan scored twice. The other goals came from Tuyisenge and an own goal.
When Gor Mahia beat Yanga 3-2 in the 4th match in Dar es Salaam, it seemed Gor Mahia were on their way to the quarter-finals. The goals came from Tuyisenge, Blackberry and Shakava.
Yet again Gor Mahia fans traveled in large number to Dar es Salaam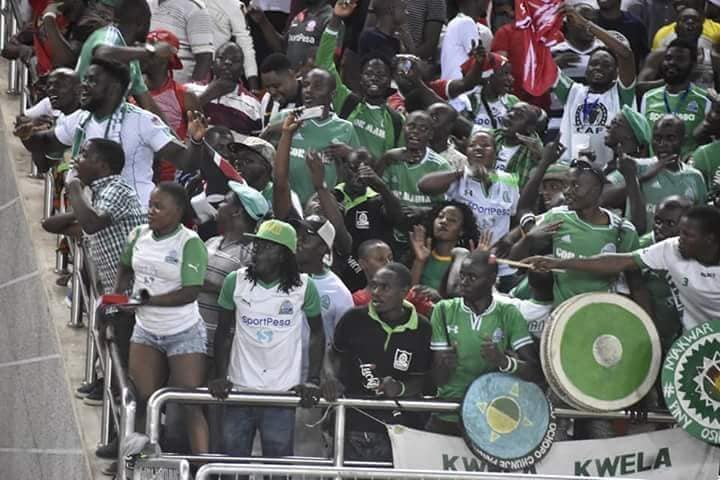 The month of August was a nighmare scenario. They were required to play 10 matches in 29 days. This after having already played in the CECAFA club cup and the Sportpesa shield. In addition, the club lost key players Godfrey Walusimbi and Meddie Kagere to foreign sides.
The two factors took a toll on Gor Mahia as they went down 1-2 to Rayon Sports of Rwanda at Kasarani. Francis Mustafa scored Gor Mahia's goal.
Gor Mahia needed at least a draw against USM Alger in their last match. But they could not overcome the fatigue, finding themselves 2-0 down before Jacque Tuyisenge scored a late consolation. The match ended 2-1 and Gor Mahia narrowly missed out on the quarter-finals.
2018 Premier League
The first match of the 2018 Premier League was a clear indicator of the extent to which Gor Mahia would dominate the league in 2018. In the league opener, Gor Mahia destroyed Nakumatt 4-0. Meddie Kagere too showed his intentions, scoring a hat-trick with Wellington Ochieng sealing the score.
Gor Mahia would have won the league unbeaten but the marathon August schedule where they played 10 matches in 29 days after having already played in the CECAFA cup and the Sportpesa Super cup, put paid to those aspirations.
By August Gor Mahia had opened up such a wide lead that it was not a matter of if but when they would win the league. Despite playing 10 matches in 29 days, Gor Mahia clinched the league in grand style, beating Sofapaka 3-0 then beating arch rivals AFC leopards 2-0 within a few days. Boniface Omondi and Bernard Ondiek scored the goals.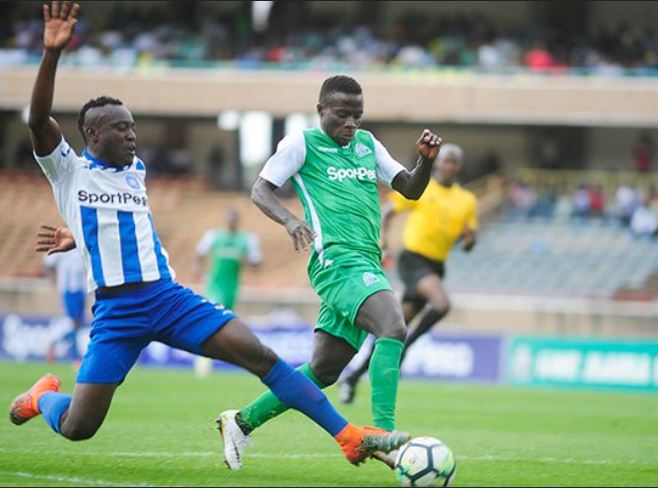 In the end Gor Mahia garnered 75 points, which is 13 points ahead of the second team (Bandari). They would have garnered more points but they took their foot off the accelerator pedal after clinching the league and went on to lose four matches. Gor Mahia also scored an impressive 71 goals, which was a massive 23 goals higher than the second best team in that regard.
2018 Sportpesa Super Cup
The 2018 Sportpesa Supercup was used to determine who would play Everton at Goodison Park. It featured Four teams from Kenya(Gor Mahia, AFC Leopards, Kakamega Homeboyz, Kariobangi Sharks) and four teams from Tanzania (Yanga, Simba, Jeshi La Kujenga Uchumi and Singida United).
Gor Mahia started solidly, beating Jeshi 3-0 with goals from George Odhiambo, Godfrey Walusimbi and Meddie Kagere. They then beat Singida United 2-0 thanks to a brace from Meddie Kagere. In the final, Gor Mahia blanked Simba of Dar es Salaam 2-0 with goals from Kagere and Tuyisenge.
All in all , a solid performance from Kogalo in which they scored 7 goals and conceded none.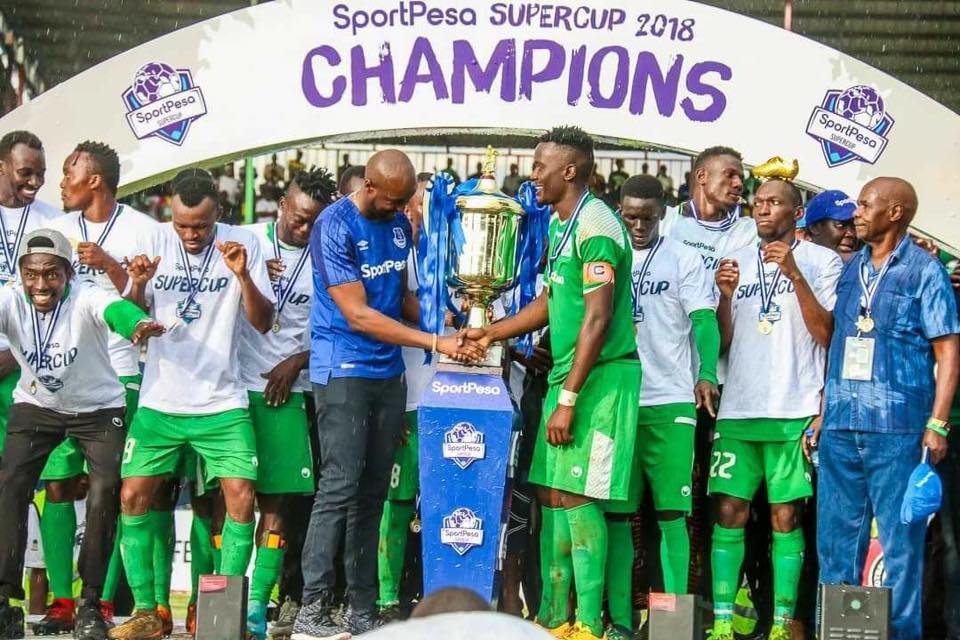 2018 Sportpesa Shield
The Sportpesa Shield was the 2018 edition of Kenya's domestic cup to determine who would represent Kenya in the 2018-2019 CAF Confederations cup.
Gor Mahia started off against SS Asad whom they dismissed 5-1 with goals from Lawrence Juma(2), Innocent Wafula, Jacque Tuyisenge and Eliud Lokuwam.
In the round of 32 match, Gor Mahia trounced Kenpoly 5-0. Ivorian Ephrem Guikan notched a hat-trick. Lawrence Juma added another and Kenpoly scored an own goal.
In the round of 16, Gor Mahia faced their first top tier opposition: Posta Rangers. They went on to win 3-1 with a brace from Kevin Omondi and another by Samuel Onyango.
Gor Mahia played against Kariobangi Sharks in the quarter-finals. The match was played soon after Gor Mahia had returned from Algeria where they played USM Alger. Kariobangi won 4-2 on penalties.
Coach Dylan Kerr suggested that FKF Chair Nick Mwendwa, who also owns Kariobangi Sharks, deliberately scheduled the match to coincide with Gor Mahia's return from Algeria to take advantage of Gor Mahia's travel fatigue.
"Congratulations to Sharks they were the better side today I can, however bad we played be so proud how they gave everything even though it wasn't the best today. Thank you to the K'Ogalo family who supported us today pole that we lost. FKF president new what he was doing" said Kerr in a tweet.
2018 CECAFA Club Cup
Gor Mahia added the 2018 CECAFA club cup to their busy schedule. Many fans felt that the club should skip it given that they were playing an inordinately large number of matches.
Gor Mahia had to play without leading scorer Meddie Kagere who departed to Tanzania to play for Simba.
They started off with a 2-2 draw against Rayon Sports. It was dissapointing as Gor Mahia were leading 2-0 at halftime with goals from Mieno and Tuyisenge.
In the second match, Gor Mahia twice came from behind to hold LLB Aacademic of Burundi 2-2. Philemon Otieno scored first then Jacque Tuyisenge scored an injury time goal to grab a point.
In the third group match, Gor Mahia dismissed AS Port of Djibouti 2-0 with goals from Charles Momanyi and Ephrem Guikan.
Gor Mahia's best match of the tournament came in the quarter-finals. here they came from behind to beat Ugandan champions, Vipers 2-1. Francis Mustafa score his first ever goal for Gor Mahia when he scored from a rebound. Jacque Tuyisenge scored the winner.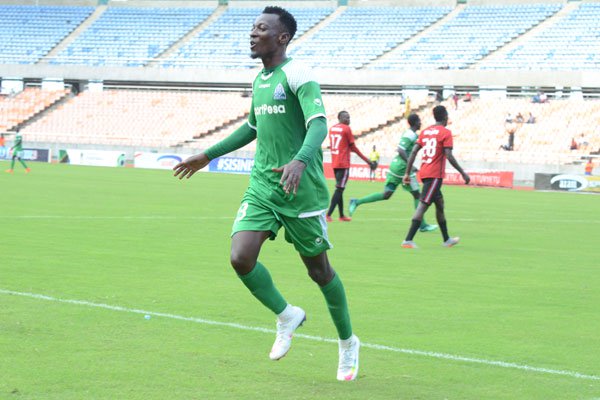 In the semis, Gor Mahia lost to Tanzanian moneybags Azam by a score of 2-0. It was the same side that beat Gor Mahia in the 2015 final.
Coach Dylan Kerr cited fatigue as the reason for the loss.
Late Payments
2018 will also be remembered as yet another year when late payments of player salaries were commonplace within the club. Players went on strike and engaged in go-slows on numerous occassions to protest non-payment of their dues. In March for example, it was reported that Gor Mahia players had not been paid for two months.
Matters came to a head again in September when fans came to the rescue of skipper Harun Shakava who was about to be evicted by his landlord due to non-payment of rent. He and other players had not been payed for months.
International Friendly: Gor Mahia vs Everton
It was another first for Gor Mahia as they became the first team from the CECAFA region to play an English Premiership side in the UK.
Unlike the first encounter against Everton, this time Gor Mahia was fielding a much weaker side having lost several key players. They were also playing an Everton side that was sharp as they were already in mid season, whereas this was the off season for Gor Mahia.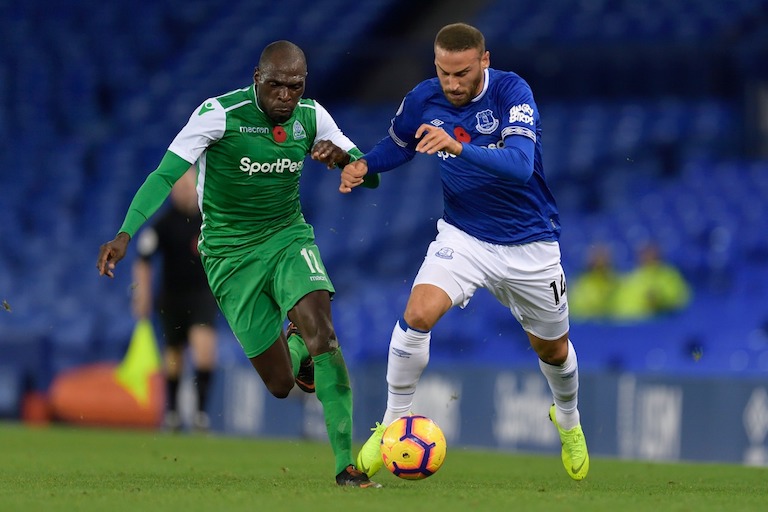 The gap in class was evident as Everton stunned Gor Mahia with quick and precise passes that left Gor Mahia players flat footed. In the end Gor Mahia went down 4-0
Kerr Departs
Following the loss to Everton, Gor Mahia fans were stunned further when popular head coach Dylan Kerr announced that he was leaving. Kerr had no contract at Gor Mahia. Fans were hit hard as Kerr was very popular and had steered the club to two league title and numerous important wins.