Austin Oduor: Kenya's most successful team captain
Austin Oduor Origi is remembered as one of the most illustrious footballers that Kenya has ever produced. In a career that spanned over a decade, the player popularly known as "Makamu" starred for both Gor Mahia and the national team Harambee stars, captaining both sides and leading both Gor Mahia and Harambee stars to their best ever performances at continental level.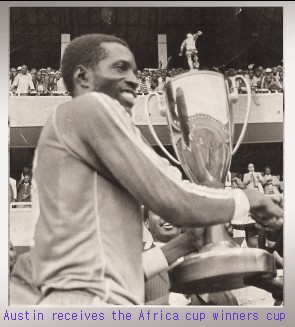 Footballing family

Formative Days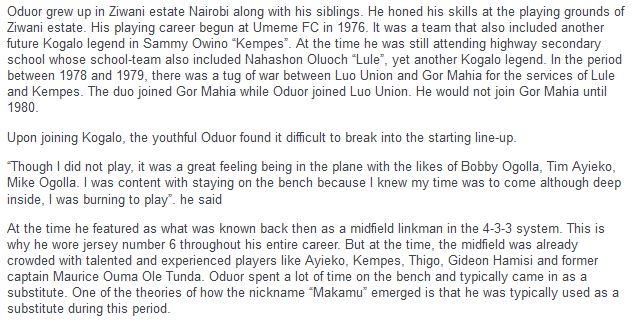 Breaking into the starting Line-up

Switching from midfield to central defence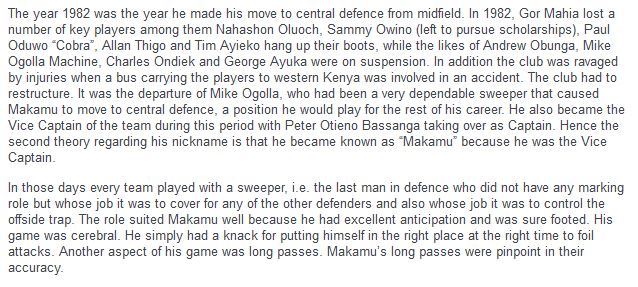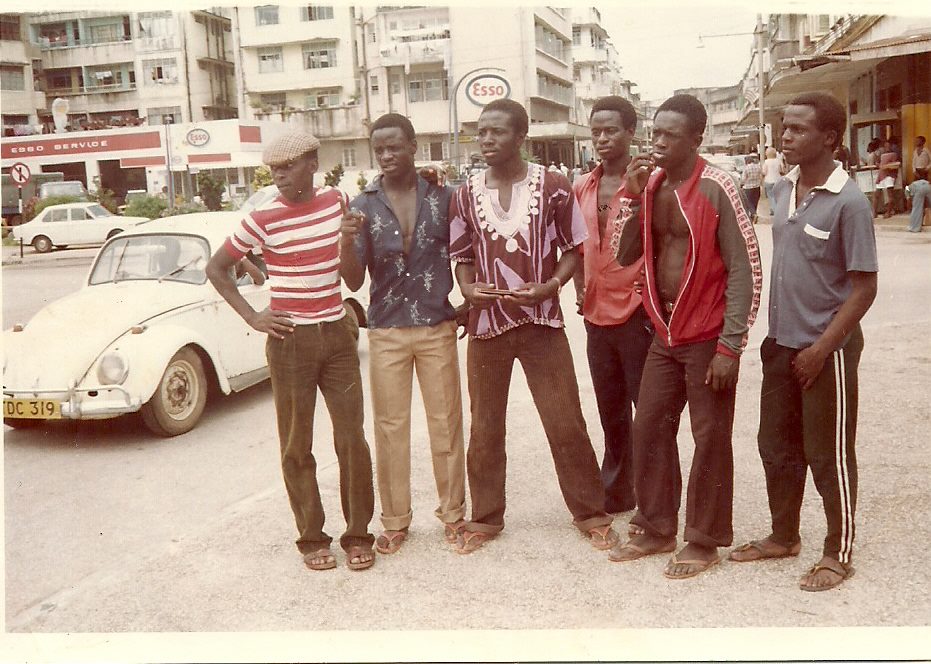 Three consecutive League Titles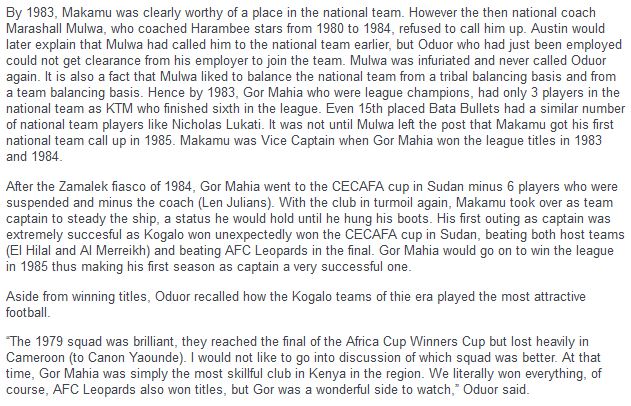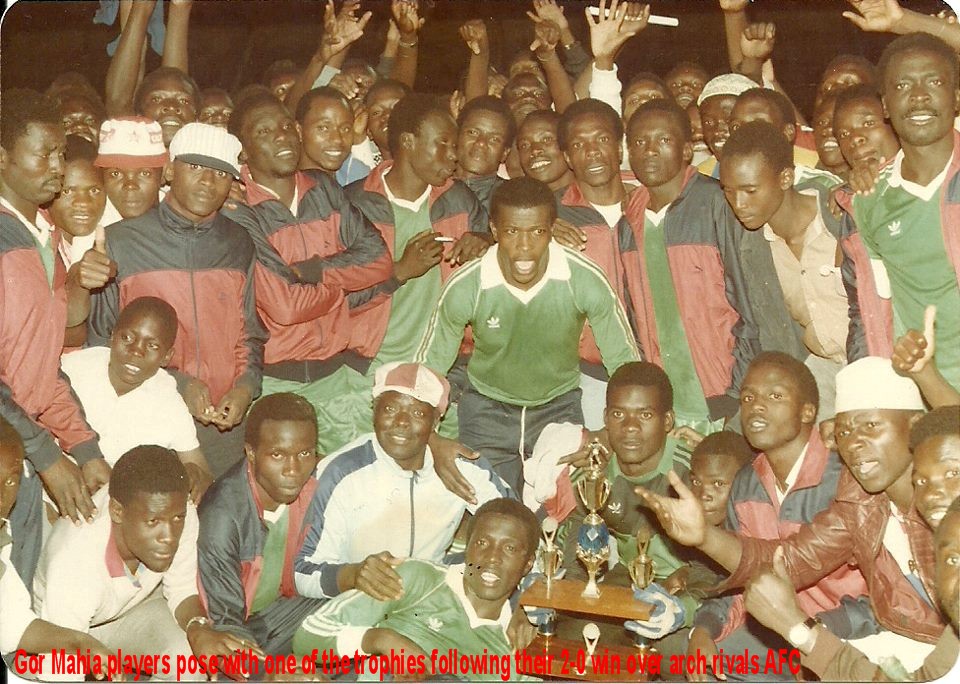 Breaking into the national team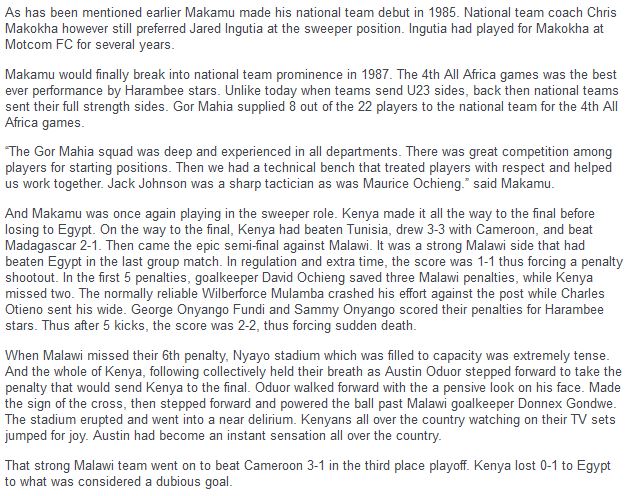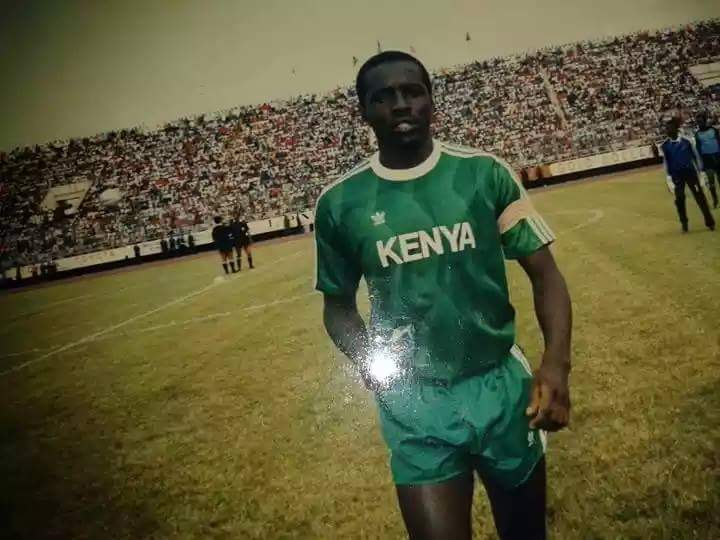 Continental Glory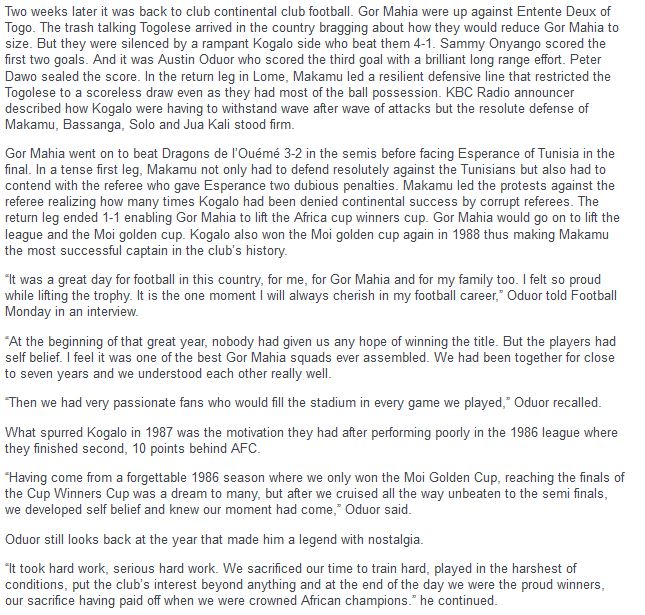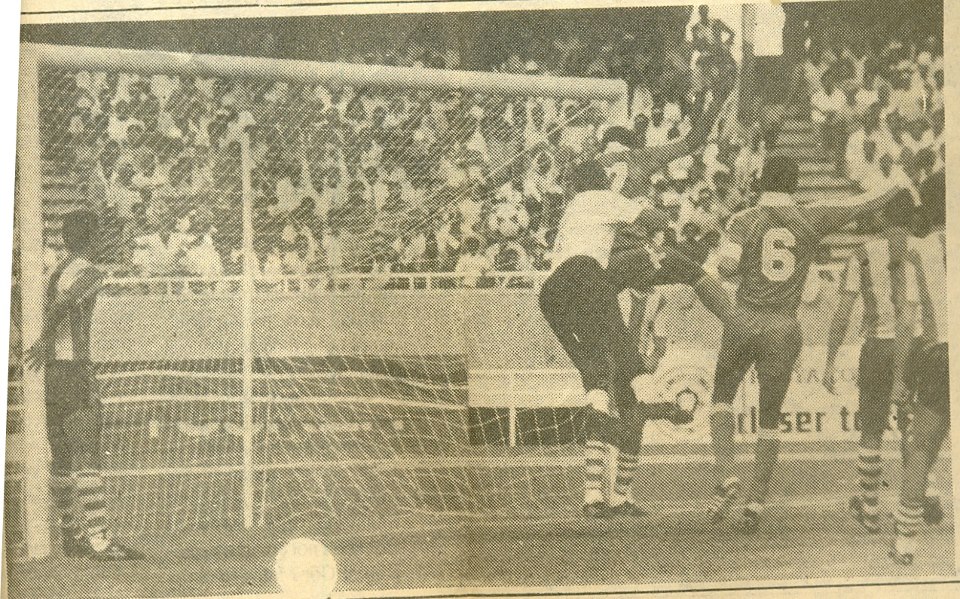 Captain of the national team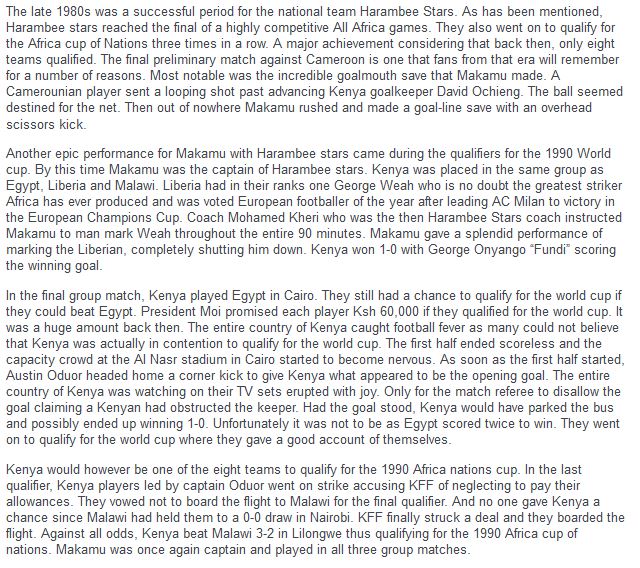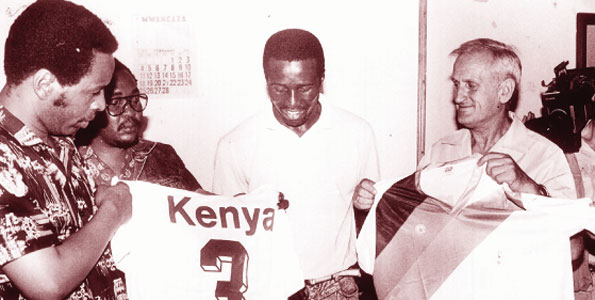 Glory as player-coach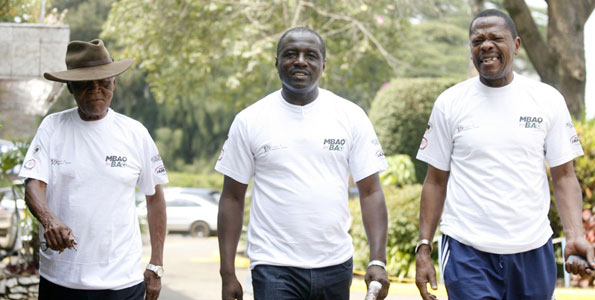 Comparing his days to today.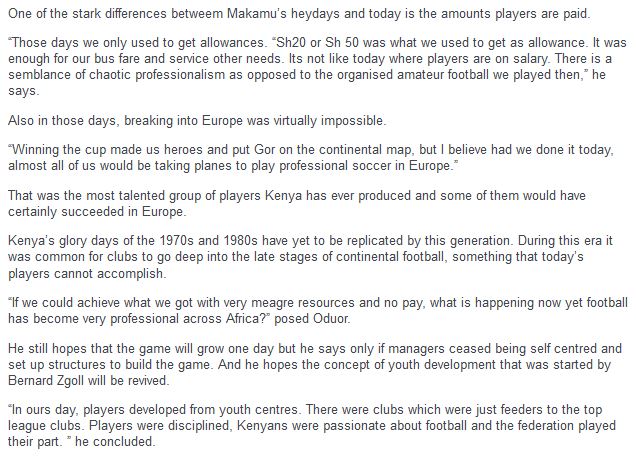 Austin Oduor Pictorial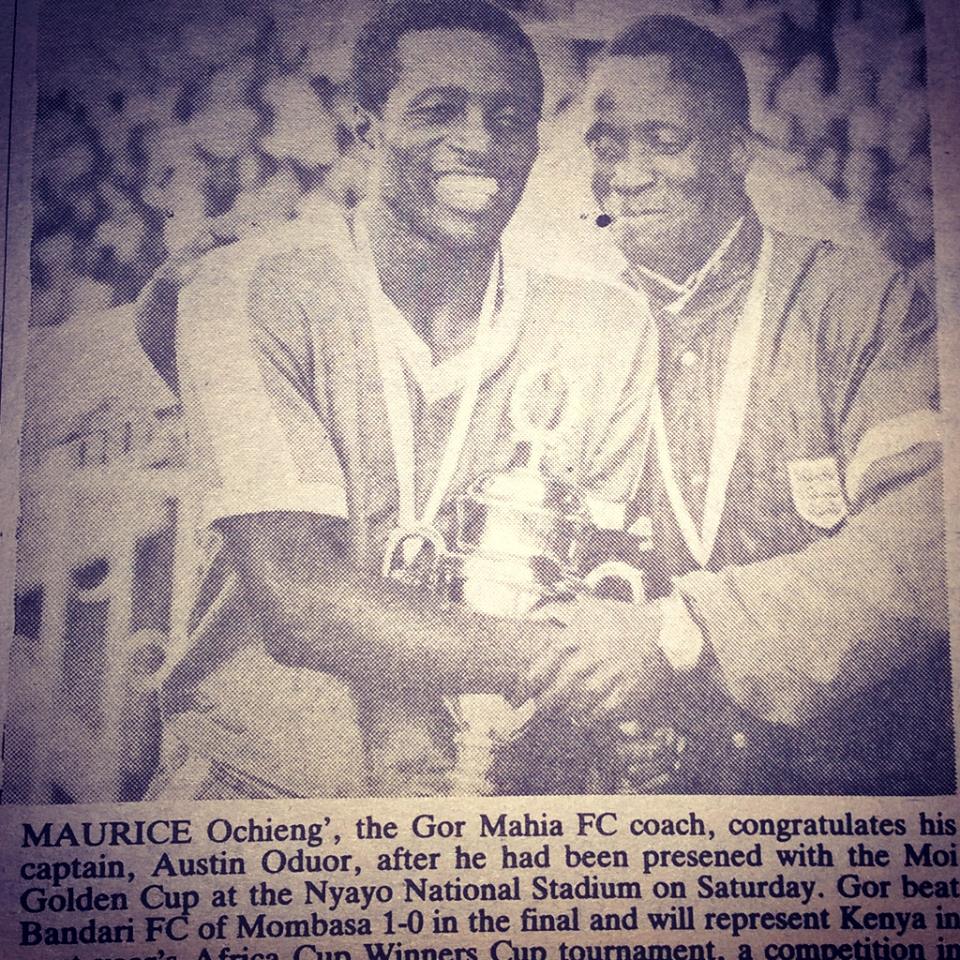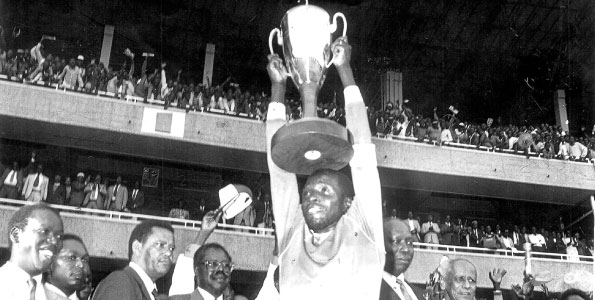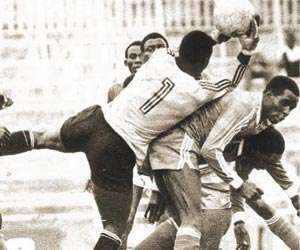 This is 1990 during Makamu's stint as player coach. Here he tussles with Rivatex goalkeeper Charles Bwire during the Moi golden cup semis