The draw for the 2015 Africa champions league has been made. Gor Mahia have been pitted against CNAPs of Madagascar. The first leg of the preliminary round will be played between 13th and 15th February in Nairobi while the return leg will be from 27th February to 1st March in Madagascar. The winner will play against AC Leopards of Congo-Brazzaville in the first round
Who are CNAPS
CNAPs which stands for Caisse Nationale de Prévoyance Sociale Madagascar is the team sponsored by the national sociel welfare organization of Madagascar. Like Gor Mahia, they have won the national league two times in a row (2013 and 2014). They also won the league in 2010 making a total of 3 league wins. They won the Madagascar cup only once in 2011 and the Supercup once (2011).
The club does not have much of a history. In Madagascar, the turnover of teams is very high and teams last for only about 5-10 years.
In 2014, they were eliminated in the preliminary round of the Africa champions league after losing 0-1 to Liga Muculmana of Mozambique. They are based in Mianarivo which is 100 km from the capital Antananarivo.
Their squad is built entirely of players from Madagascar, not a single foreigner. And seven  of them play for the Madagascan national team including  goalkeeper Anatole Ndriamparany, defender Tobisoa Njakanirina, midfielders Mickael Rabeson, Jimmy Simouri and Njiva Rakotoharimalala, striker Jeannot Vombola  and another defender with the comical name Pierralit Tovonay
On another note, now that the draw has been made, should Gor Mahia pull out of the competition, in addition to a hefty fine, they face a 3 year ban from CAF related activities.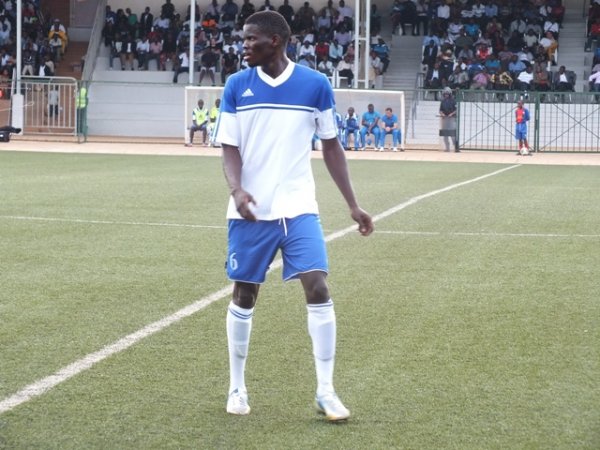 Rwandese left back Abouba Sibomana is the latest player whom Gor Mahia has expressed interest in. Sibomana who plays for Rayon sport and the Rwandese national teams has 6 months left on his contract.
"We agreed on everything. What is remaining is for them to reach an agreement with the club," Sibomana told Rwanda newspaper New Times, adding that K'Ogalo wants to wrap up deal before end of this month.
Rayon Sports Secretary General Aime Emmanuel Niyomusabye says the team will not impede the players if they want to move.
"If Gor Mahia contacts us, and the players want to go, I see no problem but it will depend on whether the offers match our evaluation," said Niyomusabye.
The last time Gor Mahia expressed an interest in a Rwandese player, it was Meddie Kagere. The deal fell through when Rwanda Police asked for a KES 4 million transfer fee.
Another player, who has been linked with Kenyan clubs, is APR winger Charles Tibingana, who revealed ten days ago that he would consider leaving for Kenya after it emerged that giants Gor Mahia and AFC Leopards were interested for his services according to a report on goal.com
The transfer season started on December 1, 2014. But it has been a quiet one. All we have so far are transfer rumours and abortive moves.
Sibomana 25 has been playing for Rayon since 2009. He featured prominently for Rayon during the 2014 CECAFA club cup. He has 20 caps with the Rwandese national team.
Gor Mahia have been nominated for the annual sports team of the year award by virtue of having won the 2014 Kenya Premier League. The other teams that have been nominated are league runners-up Sofapaka who are also the GOTV Cup winners, two rugby teams in Kenya 15's and KCB the circuit winners and Kanbis Cricket club.
The Kenya rugby 15s side was the bright spot in rugby this year. While their sevens counterparts were faltering, the 15s side came close to qualifying for the world cup but fell short at the last moment. Sofapaka did really well to finish second in the league, three points behind Gor Mahia and ended up winning the GoTv shield.
But Gor Mahia overcame a lot in 2014. In January they lost multiple dependable players who left to further their careers in other places: Mosoti, Kiongera, Lavatsa all departed. In March the club lost its title sponsors Tuzo after negotiations to renew the contract faltered. In June yet more dependable players left: Shaban Kenga, Akumu, Rama Salim, Kevin Omondi all left to pursue overseas deal. Even coach Bobby Williamson complained that player turnover was making it difficult for the team to gain cohesiveness
To make matters worse, head coach Bobby Williamson departed mid season to pursue a coaching job with Harambee stars. A mass departure like that one would have crippled most teams. Not to mention that the players had to adapt to a new coach in the middle of the season.
But the steely determination of the players carried them through. The unending fan support was also a crucial factor in lifting the determine. There was a three horse race at the end pitting Gor Mahia against Tusker and Sofapaka. In the end Gor Mahia overcame the odds carried the day to lift the trophy for the second succesive season.
Over the next two weeks the public will have a chance to vote for their Sports Personality of the year (male and female) and the Sports Team of the Year (male and female) through the Short Message service, SMS platform for free.
To vote for their chosen athlete and team, one will have to dial *279# from their Safaricom line and follow instructions untl a week before the awards. The Safaricom Soya Awards will be held on January 16, 2015 at the KICC, Nairobi.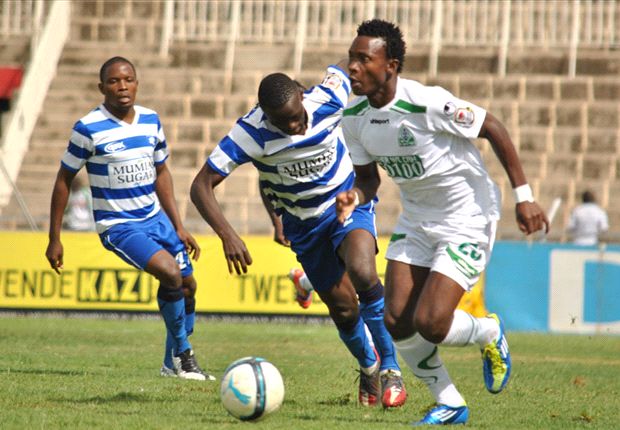 Gor Mahia striker George Odhiambo "Blackberry" has said that his former club, Randers FC has offered him an opportunity to return to Denmark.
"Randers have approached me and asked if I could go back but I am yet to make a decision. Gor have also offered me a new contract but I need to sit and think about my move other than making a rushed decision. I am currently on holiday and preferably, I will make a decision in January," he told Capital FM.
During his first stint at Randers, Blackberry impressed fans but at the time the club was in turmoil and in relegation danger. Today many Randers fans think he was not given a chance. Blackberry for his part blames his agent.
"The problems that were there especially in Randers were brought up by an agent. He was not a good agent. He had problems with the club and hence I could not play often. However, I have changed him and I am now looking forward to better times," he alleged.
He was sidelined from Randers upon which he had tryouts in Finland before joining Azam of Tanzania followed by City Stars of Nairobi and Shirak FC of Armenia. He returned to Gor Mahia in January of 2014. It took a long time for him to return to his form. The arrival of coach Frank Nuttall breathed a new life into Blackberry as he slowly started to regain his form.
"I worked extra hard in training because I wanted to get back to my best and slowly, it was paying off. At this time also while in holiday, I am training on my own because I want to be paces ahead when the New Year starts," he said.
"I want to get back to my 2010 form and even better. My target is to get call ups to the national team and not only be in the squad, but a regular starter as well. It is a long journey but I want to work hard to achieve my targets," added the winger.
Another stint at Gor Mahia is precisly the tonic that Blackberry needs to regain his form. Now that coach Nuttall has helped Blackberry regain his confidence and found a suitable position for him as winger, Blackberry has an opportunity to work his way back to fame and acclaim.
Chris Omondi returns
Meanwhile Gor Mahia secretary general Chris Omondi has apparently returned to the club. He confirmed this with a cryptic post on social media.
"back to the trenches it is……the fallacy that "we can make changes from within" need to be transcended…..a complete uprooting of the system is what is needed"
Earlier there were reports that Gor Mahia elders were meeting with Omondi to convince him to return. With Omondi now back at helm one can only hope that the divisions within the EC will be healed and they will begin to get the train back on the tracks.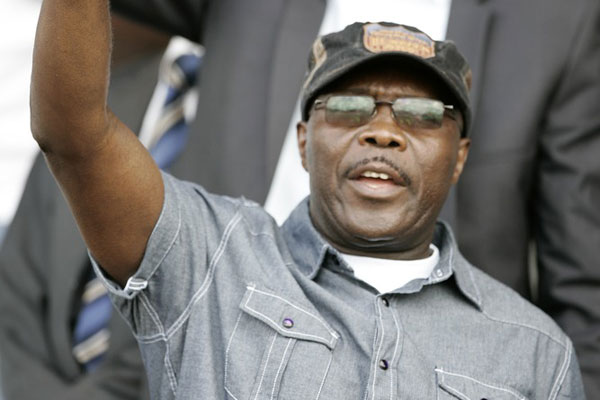 Leaders are often defined by how they react in times of crisis. The crisis currently faced by Gor Mahia is significant. Every single day seems to bring more bad news whether it is key players leaving, sponsorship deals falling through due to politics, not to mention the fact that for the first time in years, Gor Mahia appears unable or unwilling to sign any players. Players whom the club was said to be targeting have instead chosen lesser clubs. This includes former players whom the fans expected would be re-signed.
A playing unit that was depleted by mass departures of key players in January was further depleted in June and again in December. The club has been unable or unwilling to replace the departing players with players of similar quality. There are stories of deals falling through because the club chairman did not show up to a meeting.
There are also reports of disunity with the club's executive committee, as well as reports that players have not received their November salaries. That the club was still able to win the league under such difficult circumstances appears to be a miracle. However the way things are going it is highly unlikely that the club will be able to repeat the feat in 2015. Now the club is even contemplating not participating in the CAF champions league.
It is true that in 2014, Chairman Rachier and the EC attempted a raft of measures to stem the problems created by Tuzo's withdrawal as sponsors. Most notable of these were the 350100 MPesa initiative, the membership drive, jersey sales and the grand fund raiser whose initial target was to raise KES 60 million. All measures failed in their goals or only partially met their goals as was predicted on this column. A good leader would do an honest self-assessment to find out why all these initiatives have failed.
We keep hearing officials complain that the club has huge fan base but the fans are unwilling to contribute. Have these officials ever really asked themselves why fans do not contribute?
So why have these initiatives failed?
Transparency
This word needs no introduction. It has been said many times but it bears repeating. Unless the club puts in place a system that will assure fans that money will not be missapropriated, they will develop cold feet when it comes to contributing their hard earned money. That is why it was so comical when Secretary general Chris Omondi went on social media to tell fans "Do not deceive yourselves, transparency is for members only".
Even at this point some fans are skeptical about the club's finances. Many do not believe the club is broke given that some money was raised during the end of year fund raisers. So fans are perplexed as to why the club failed to pay November salaries on time and has not signed any player.
If Rachier wants to assure transparency he can hire a external/reputable auditing company like Price Waterhouse or Diamond Trust. This company wil be responsible for soliciting funds for various initiatives like membership drivem, SACCO and the 350100 initiative. They would then keep an agreed upon portion of the receipts and disburse the remainder to the clubs for expenses like transportation and so forth. This way the handling of finances is taken out of the hands of the EC and transparency is assured in the eyes of fan.
The initiatives were never sustained
The club assumed that die-hard fans would pour forward and enroll as members. When this did not happen, sec gen Omondi went on social media to vent his frustrations. No matter how popular a product is, a company has to advertize it and convince the public to buy it. Gor Mahia is in the same boat. The membership drive should have been pushed hard. The club should have been selling membership cards at every match including friendly matches. Furthermore, the club should have been taking measures to assure those who are concerned about missapropriation of funds.
The 350100 started with vigour and the club was even taking tentative steps towards accountability by showing the club accounts online. But then they suddenly stopped. And now they wonder why fans are no longer contributing?
 Merchandize sales
Club officials have complanied that fans are not buying merchandize. They must ask themselves why. They must ask fans why. Look: Fans will not simply buy jerseys to support the club. They must actually like the jerseys. And it must fit in their price range. Why were the "Gor Mahia" labeled jerseys so popular in 2010? The had the club name on the front. And they could be customized to write a fans name on the back. And the price range was reasonable. A business must customize products to suit customer tastes. This club is no different.
If the new Joma jerseys do not fit this criteria then the club should not be surprised if jersey sales are below par. Indeed if Joma does not provide flexibility then the club should ditch them and work with a different supplier who can produce jerseys cheap enough that fans will not have to buy cheaper knock off jerseys  from river road. A supplier who can customize jersey names for each fan. The club must then tell fans where to buy jerseys and educate them on why it is important to buy only from legitimate sources.
Learn from past mistakes
Chairman Rachier announced that the club is forming a SACCO starting on December 28. Unless they apply the lessons learned with regard to transparency, sustainment and affordability, the SACCO will also be colossal failure much like the membership drive and other initiatives. Nothing has changed. It is still the same fan base you are appealing to. What makes the club officials think that the SACCO initiative will be different.
The club never made an effort to get contributions from diaspora based fans. We understand Rachier was in the USA on holiday. Perhaps next time he visits, he should consider setting up an overseas branch for the club. There are numerous fans based in the diaspora who can contribute to the club's fortunes if convinced.
 Re-assure the public
With the club in turmoil, the chairman must step forward and steady the ship as it navigates stormy waters. The current atmosphere in the club is not conducive to attracting sponsors because sponsors want to to be associated with well run organizations, and not organizations that appear disjointed.
The current atmosphere is not conducive to attracting potential players especially when they hear about unpaid salaries. It is therefore imperative that Mr. Rachier step forward and re-assure the fans, members and the playing unit and bring an end to the discord and disunity within the EC.
Heal Rifts within the EC
Club officials should be pulling together. As mentioned above, a disjointed EC is not conducive to good public relations.
Secretary general Chris Omondi has recently complained that some of his initiatives were shot down. Among these was the partnership with Diamond Trust Bank and pay gate in a bid to introduced computerized ticketing to ease loss of money at the gates, but this was hugely criticised and never implemented.
"We were losing so much money in the gates and I tried to introduce a new system that would be more transparent and we would get much more from gate collections but it was never supported." Said Omondi
If true then perhaps Rachier owes a cogent explanation to Mr. Omondi on why this initiative was shot down. Omondi was after all duly elected. And since this is out in the public, Rachier owes fans an explanation. Why is it that at a time when the club is broke, the club is refusing to take steps to stem losses?
Why not bring Diamond Trust back to handle both gate collections and membership funds in order to inject a modicum of transparency.
Omondi further complained that he was interested in signing younger players while other EC members wanted to pursue experienced players like Joackins Atudo. The situation whereby EC members decide which players is comical because none of them are qualified for this task.
The EC should also leave signing of potential players to competent technical staff such as Bob Ogolla, Fran Ouna and others, unlike the current comical situation where EC members were fighting over which players should be signed.
 Show a plan for the future
Will the club always be in begging mode? We hope not. Mr. Rachier should chart his vision for how money raised via memberships drives or the SACCO will be re-invested to take the club out of begging mode. Set a realistic goal. Instead of making empty unreachable goals like building a stadium, why not set a goal of developing sports ground.  One that can be used for training but can also be rented out for use for various sporting events, by organizations, like FKF lower leagues, KRFU and even companies. By setting realistic goals, fans will be more inclined to contribute financially.
 Another key to the future is to get rid of the club's archaic constitution and replace it with a modern constitution so it is run by competent professionals. Only the Chairman and one Vice Chairman position should be elective. The club should have a competent general manager in charge of keeping accounts in a transparent manner, marketing the club to potential sponsors, marketing the club to potential fans. Etc. Such a person should be hired on a performance contract which means for example his pay is based on metrics like attendance at matches.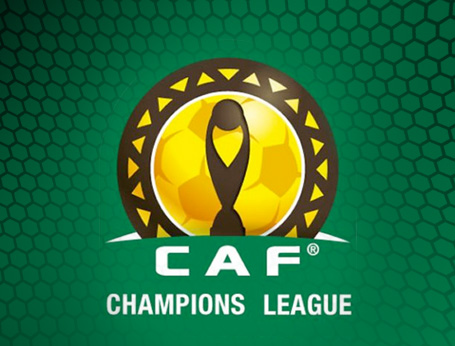 Gor Mahia treasurer Kennedy Ouma has told the Daily Nation that the club may be forced to withdraw from the champions league due to lack of finances.
"These competitions are very expensive. Last year we paid the travel agents in bits and we still haven't cleared our bills. We may be forced to stay away next year because it is meaningless to send a depleted team to such a tournament," he said
Participation is costly. Kogalo needs approximately Sh2.5 million per match in air tickets only, while other expenses including accommodation costs could amount to an additional Sh2 million per match.
"The club is yet to put it in writing that they will not make it to the competitions but if that is the case then we will do without the competitions because the runners up (Sofapaka) will be engaged in the Confederations Cup. We are not obligated by any law to participate in the tournament," said John Kariuki, the Football Kenya Federation media liaison officer.
Gor Mahia will face a fine of $1500 if they withdraw now. However if they withdraw after the draw is made, they could be banned from continental competitions for three years.
Gor Mahia has never withdrawn from a continental competition before participating. In 1982 the club withdrew from the first round second leg against Dinamo de Fimia of Madagascar after player unrest.
Ambrose Rachier announced that the cooperative society for Gor Mahia has been registered with the cooperatives society and will be launched on December 28, 2014
CEO Ludovick Aduda accused sponsors of discriminating against Gor Mahia because it is associated with opposition leader Raila Odinga. According to him, a board member questioned the club's relationship with ODM
The report also suggests that Gor Mahia are pursuing a striker from Burkina Faso as well as Khalid Aucho and Farouk Sserntongo
Divisions within the EC
A report in michezoafrika suggests that Chris Omondi's decision to resign was due to divisions within the EC, blatant disregard by his colleagues to instill professionalism in the team, set in place   youth structures as well as lack of ambition in the ongoing transfer market.
Apparently Omondi was restless  because despite a mammoth continental task awaiting them early next year- K'Ogalo is still over the moon- celebrating the league title and is yet to sign any player.
"Whereas Omondi advocated for investment in youth structures to act as club's conveyor belt, the right- leaning wing at the club had stood for the "old school quick fix mentality"- basing their belief in signing established players on short term deals as the cycle continues."
Omondi wanted the club to sign promising youthful defender in the mould of Charles Odette who has since been nabbed by Posta Rangers ahead of the rigorous continental campaign, some of his colleagues rooted for veteran Tusker defender Joackins Atudo.
Since Omondi resigned, the right leaning members of the executive that wields immense powers at the club have been meeting while sidelining others.
"Since he (Chris Omondi) resigned, some officials have been meeting while others are never invited at all in the meetings which is shocking to us,"
It is emerging that Chief Executive Ludovick Aduda and deputy secretary general Amina Ferrari are those that have been given cold shoulder while Omondi since his resignation has not been summoned to any of the meetings so far held to state his position.
Former Gor Mahia midfielder Kevin Omondi has joined Sofapaka. This was announced by Sofapaka owner Elly Kalekwa who spoke to goal.com
"We have sealed a deal with Omondi. He has agreed to pen a two year deal and both parties are happy. We have been in talks with Omondi's agent for a while and I must reveal that I am happy to see this transfer move sealed amicably.
"We are also in the process of making more signings but all this will depend on how both parties agree like it was the case with Omondi. We have continental assignment coming up next season and that puts us in a position where we must spend for quality players' who can compete on all fronts."
Upon returning from South Africa, Omondi had announced that he was interested in rejoining Gor Mahia but was willing to listen to other offers. Given the confusion going on at Gor Mahia now, it is not even clear if anyone approached him. This would be inexplicable considering that Gor Mahia really lacked creativity in midfield last year. So much that Godfrey Walusimbi was moved from defense to midfield.

Posted by Oduor12
The Nairobian last Wednesday December 10th hosted Kenya Premier League (KPL) champions Gor Mahia FC to a luncheon at the Standard Media Group Center along Mombasa Road, Nairobi. During the afternoon treat, the city's fastest rising paper awarded the former African Champions Sh100,000 for the good performance.
The Nairobian's Managing Editor Charles Otieno together with George Okoth, Standard Group's Head of Production also gave the players a cash token on behalf of Gor Mahia's blogger branch,
The event was organized to launch a partnership deal between the Standard Media Group and Gor Mahia FC in a SMS driven campaign seeking to mobilise fans to raise funds for Gor by texting the word GOR to 22840. "The Nairobian is a paper that supports and promoted local sports. We would like to instill a culture amongst Kenyans to give first priority to the local teams and sporting disciplines.
Read more at: http://www.standardmedia.co.ke/entertainment/thenairobian/article/2000144521/gor-mahia-goes-nairobian-and-digital
Weche Gor Tek but I now want to thank Jabilo/CEO and all contributors both in cash and kind. Guys we set a system whereby though we did not meet physically accountability and transparency was top notch and has not only been there but seen to be there by all & sundry. In future though I still want us to get an official receipt in such matters.
On a sad note I still maintain that GM's EC is too bloated such that the right hand does not know what the left hand is doing. From the transfer fiascos some EC members are aware that players are leaving and probably brokering the deals while others are seemingly in the dark.
Congratulations to Oduor12 , Okoth Jabilo and other contributors for putting in place a transparent system, collecting funds from other bloggers and presenting it to the players in a timely manner. Note that Oduor12 posted updates every day.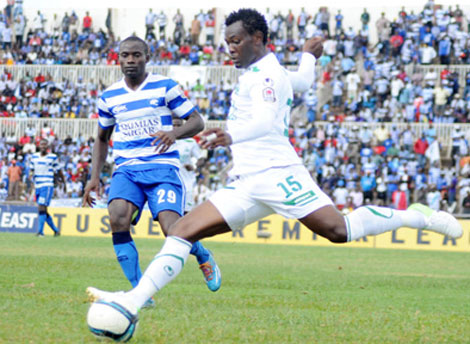 David Owino Calabar who has been the subject of multiple transfer rumours has once again denied that he is headed to Simba.
"I'm on holiday but I cannot rule out a possibility of seeking greener pastures if the chance comes at my doorstep," Calabar told reporters during the Gor Mahia Nakuru Branch Prestige Fans party at Geranium Resort in Nakuru on Saturday night.
Also present was Joel Bataro who denied that he was headed to Shabana FC on loan.
"
Those were just mere rumours but I'm still with the club," Bataro assured the fans
Both Bataro and Owino were given standing ovations.
Next Page »