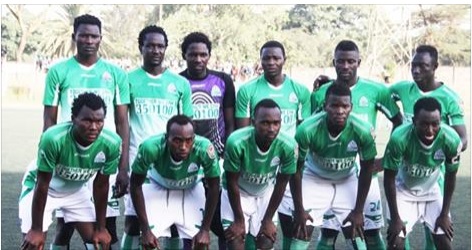 With the June transfer window around the corner, Gor Mahia are planning the areas that will need to be bolstered. Gor Mahia will be looking to add depth not just for the second leg but also for upcoming events like the CECAFA cup, FKF cup and KPL top 8.
According to organizing secretary Ronald Ngala, coach Nuttall has already identified the areas he wants to bolster.
"The coach has communicated on the areas he would like us to strengthen. He has told us that he wants a striker, a central defender and an attacking midfielder and we are waiting to a report from him on whether he has identified any specific targets before we embark on recruiting" said Ngala to futaa.com
Two weeks ago, club official Naima Aketch announced that the club was trying to bring back Dan Sserunkuma on an open contract that gives him the leeway should a better offer come up. Last week Ngala said that Rama Salim was due to rejoin the club. The move is now in doubt with Rama himself having denied that he is undecided.
"It is upon him to make his decision if he is not interested in joining us then  that is okay, we will definitely look for other available options, we are yet to engage him in talks as we are waiting for the transfer window to open as from next week", Ngala now says.
Though the team is doing well, coach Nuttall likely wants to keep players on their toes by introducing competition. He also realizes that as the season progresses, injuries might begin to take their toll especially as Gor Mahia faces a backlog of fixtures after the CECAFA cup.
Everyone aiming accusations as Kogalo
AFC coach Zdravko Logarusic has joined the bandwagon of people complaining against Gor Mahia. He now claims Ingwe were denied access to train at Kisumu stadium because the stadium belongs to Gor Mahia.
But KPL CEO Jack Oguda has said that no one in the KPL owns a stadium.
"I don't think there is a single club in Kenya which owns a stadium. We must all accept to share these venues because they are minimal. We will not accept such things to happen again but we need AFC (Leopards) to complain officially then we can follow up the matter." said Oguda to goal.com
Oguda has directed AFC to lodge a formal complaint.
"In this case, we would ask Leopards to lodge a complaint with the stadium management if indeed they were denied an opportunity to train because it is denying the county government business and paints a bad picture," he continued.
Gor Mahia vs Thika rescheduled
The Kenya Premier league has announced on their website that the match between Thika United and Gor Mahia, originally scheduled for Sunday, has now been moved a day later to Monday, kick-off 6pm, at Kasarani Stadium.
This is because of the unavailability of Thika County Stadium, Nyayo Stadium, Kenyatta Stadium and Kasarani Stadium on Sunday for this home fixture for Thika United.