On Wednesday August 5, Radio Jambo presenter Joseph Ogidi, popularly known as Gidi Gidi, and media personality / journalist Tony Anelka hosted a debate featuring the aspirants for the position of honorary treasurer.
Say what you may about her lack of degree or lack of qualifications and her lack of tact. But if there is anyone who said all the things that needed to be said at Wednesday's debate, it was the infamous Judith Anyango aka "Nyangi". It was she who pinpointed the most pressing issue facing the club today. The issue that hinders the club from progressing to the level of other regional teams like Simba FC, TP Mazembe and the Zambian clubs. All things considered, she won the debate despite being an outsider.
Watch her comments starting from the 1:06:55 mark. She laid bare all the issues that are afflicting this club.
The most important issue affecting the club is the lack of trust from fans. It is the reason that club membership has plummetted from 2000 to only 500. It is one of the reason why match attendance had plummetted from about 10,000 fans per game in 2011 to about 500 per game in 2019.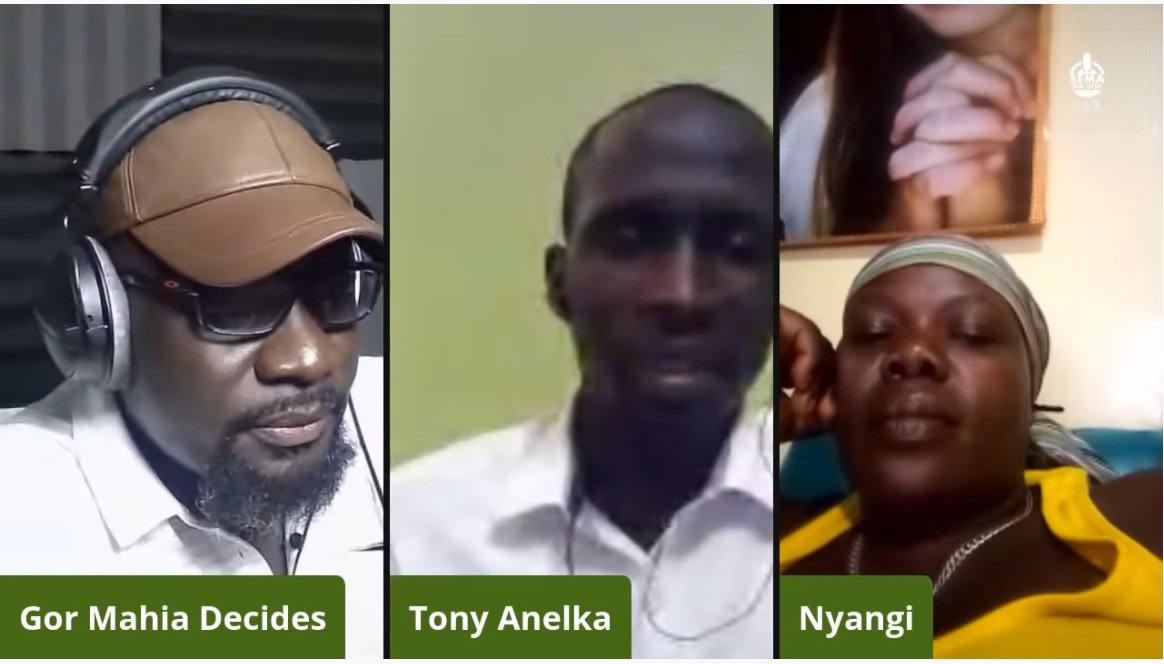 Nyangi started by saying that she knows all the corruption that has been occurring at the club. She noted that the club must harness fans goodwill by being transparent and assuring the fans that money is well taken care of and accounted for. This includes the money coming in from sponsors which Nyangi says that sometimes just disappears from the club accounts as soon as it is deposited by sponsors. She stated that in some cases, match attendance is good yet players don't receive their match allowances.
Perhaps the most important issue that Nyangi noted was the lack of financial structures. According to Nyangi, the club is now being run through "System ya majambazi", whereby the chairman acts not only as the chairman, but also the secretary general and treasurer. When the club treasurer goes to the bank to ask for a bank statements, the bank calls Rachier to ask if they can give the statement to the treasurer.
Nyangi noted that when Players were sold nobody knew what the transfer fee was. For example, at first when Walusimbi was sold and club officials denied that they received money only to admit that they did indeed receive the money. But it is still not clear how much was received for Walusimbi. This is why fans are staying away said Nyangi.
On membership, Tony Anelka asked Nyangi why as organizing secretary, she was unable to register members even though this is her responsibility.
Nyangi responded that Membership recruitment should be performed by the whole club. She said "I traversed the country asking the fans to register. But fans asked where the rest of the officials are. I felt like I was bearing the burden of membership recruitment alone without participation from other club officials."
Nyangi also noted that Membership proceeds would come into the club and would disappear. She noted that due to Mambo ya giza. Fans were discouraged from becoming members.
Nyangi continued to say "If things are done the right way, fans are ready to contribute if we do simple things that don't need a degree".
When members raise issues they are told "Pak Gor idog e odi". Which roughly translates to focus on supporting and leave financial management to us
In conclusion Nyangi noted that what the club needs is not people with degrees. Indeed what the club needs is a person who can do very basic and simple things to ensure accountability and transparency so that fans can return.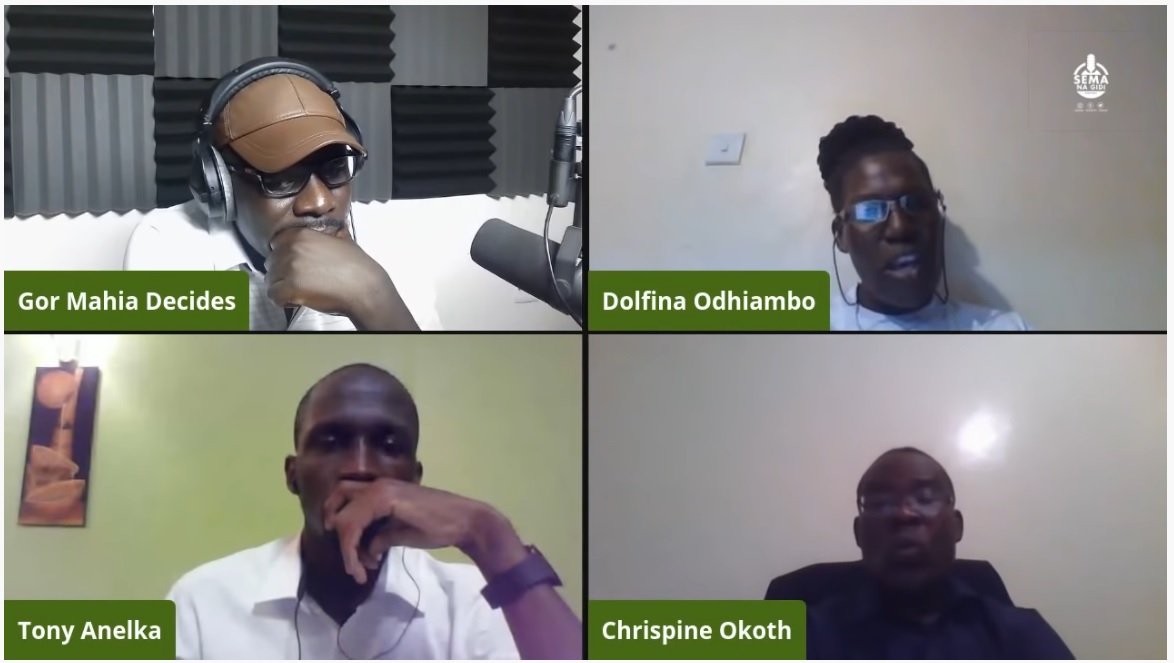 Chrispine Okoth
His opening monologue was very wordy, short on substance and full of big words. He did eventually propose some ideas. He noted that there are KRA provisions that can be used to reduce the tax burden on players. His big ideas were on ways to reduce the clubs transportation costs. Per Okoth, the new sponsorship includes Ksh 6 million for transport. He proposes to ask the sponsor to advance the club the entire Ksh 6 million and also loan the club Ksh 4 million to buy a bus. The loan will be recouped by asking the sponsor to organize 3 big matches. On the issue of hotel fees, Okoth suggested that the club invest in guest houses all over the country that the club could use instead of paying for hotels.
The main thrust of Okoth's argument was that none of his challengers have the required qualifications to vie for this position.
On transparency, he suggested to bring in branches to man the gates. As far as he is concerned, instances of people jumping over gates and refusing to pay for tickets will be reduced if branches man the gates.
Dolfina Odhiambo
She said the fact that she is not an accountant does not mean that she is incapable of being treasurer. She maintained that she knows how to read financial statements. She says that she was one of the people who wrote the club's new constitution and her goal is to ensure that the club constitution especially the separation of duties that include a financial officer and a external auditor. She wants to create financial structures that will be used in posterity. On the issue of ticketing, Dolfina proposed the use of an in-house e-Ticketing system so that the club have control and perform internal audits. She vowed to bring transparency into the way the club is run.
Summary
Credit to Chrispine Okoth and Dolfina Odhiambo for their passion. But it must be said that Nyangi won this debate because she pinpointed the major problems affecting the club and provided very practical solutions which if implemented are sure to have an immediate impact on the club.
If as a fan you want to address the constant exodus of the club's key players to Wazito, Tusker, to Zambia, Tanzania and so forth. If you want players not to go for several months with no pay, or to be locked in hotels, lose their spouses, face evictions, go without treatment for major injuries, then you must pay attention to what Nyangi said. Put your prejudices aside for a moment and ask yourself whether you really disagree with Nyangi.