Striker Dennis Oliech is no longer at Gor Mahia. This according to the club CEO Omondi Aduda
"Oliech openly absconded duty and never answered to phone calls from the club chairman not even the team manager. He never came for training but always wanted to be paid, So why do you pay some one who is not in any way helping theclub?" Said Gor Mahia CEO Omondi Aduda .
Oliech's career at Gor Mahia started on a high note. Coach Hassan Oktay heaped Oliech with praise as a consumate professional and a good example for the younger players.
His most memorable moment came when he scored the third goal against Zamalek after coming on as a substitute.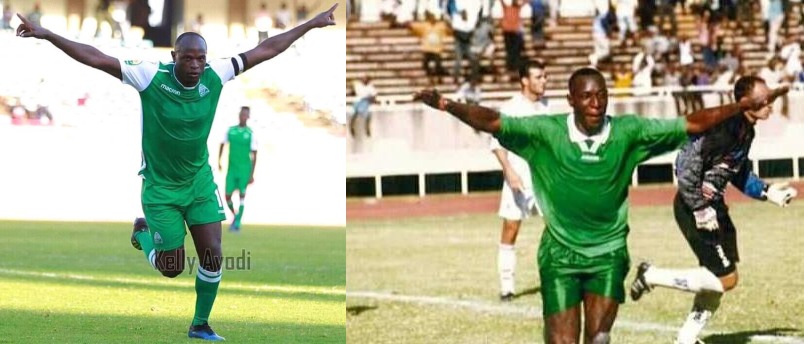 It was a memorable celebration in which he replicated his older brothers celebration against Zamalek 20 years earlier.
Things started to go South when Oliech went on strike because the club did not pay his sign on fee. He was also accused of instigating other players to go on strike.
His season ended on an unfortunate note when he picked up a season ending arm injury.
Oliech scored 34 goals for Harambee Stars. He is the only Kenyan attacker ever to play in the European Champions League and is considered by many to be the greatest Kenyan striker ever.