Story by Muroro-Pacho
Milimani-Strathmore
As Gor Mahia prepare for their second leg encounter against US Bitam of Gabon, fans will be hoping that the club can overcome the below par performances that have plagued Gor Mahia and indeed all Kenyan teams in this competition. Indeed the African Champions league and its predecessor the Africa Champions cup have not been a happy hunting ground for Kenyan teams.
1969: Gor Mahia take on Ismailia of Egypt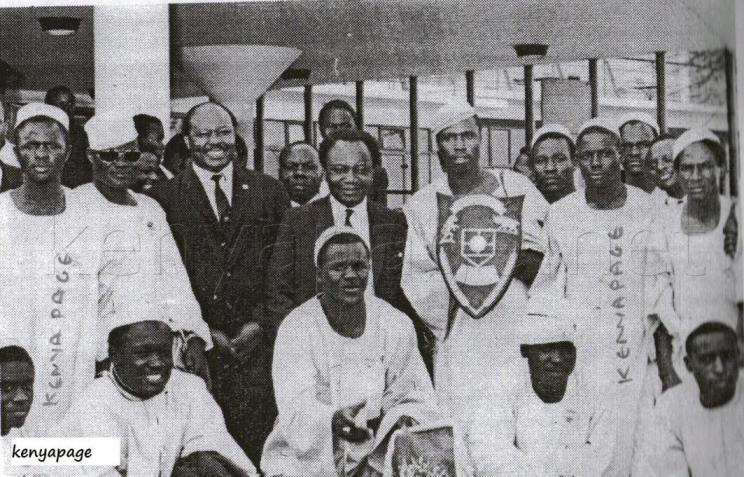 1975: Abaluhya FC sabotages Gor Mahia's participation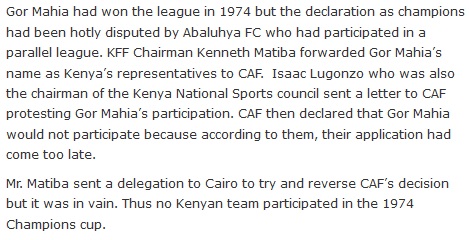 1977 Gor Mahia take on Mufulira Wanderers

1980: Gor Mahia takes on Horseed and Bendel Insurance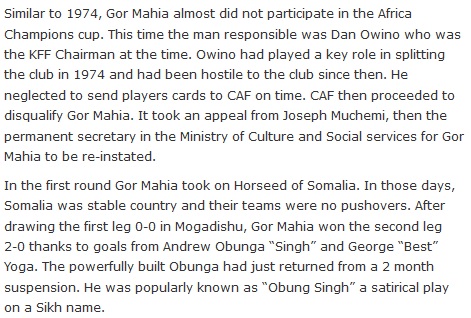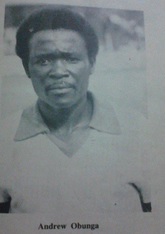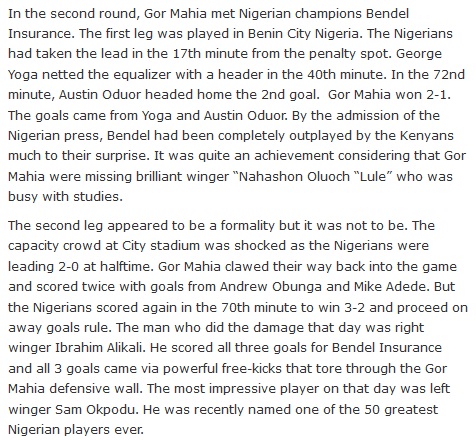 1984: The Zamalek debacle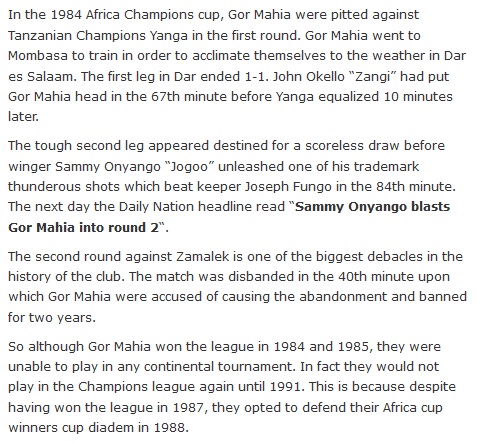 The details of this story have been covered in a separate blog entry which you can find at this page
Gor Mahia take on Highlanders of Zimbabwe in 1991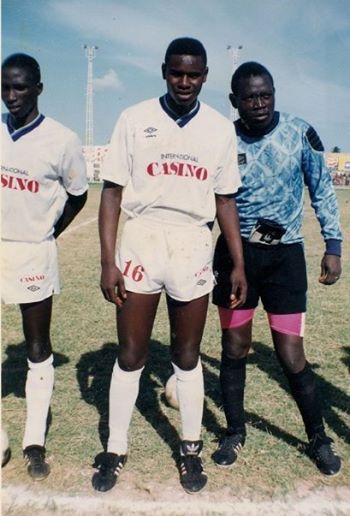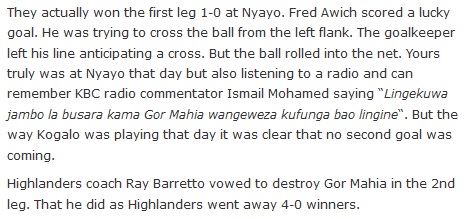 1992: Gor Mahia beat Canon Yaounde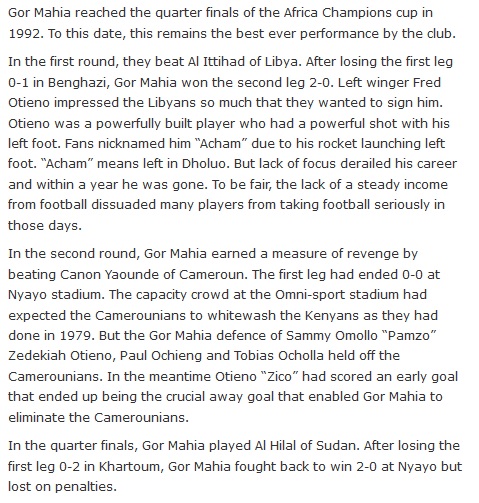 1994: Rematch with Zamalek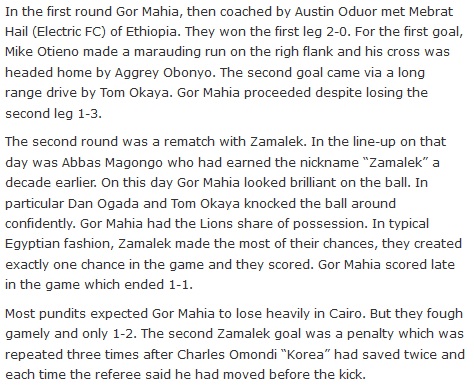 1996: Gor Mahia take on Dynamos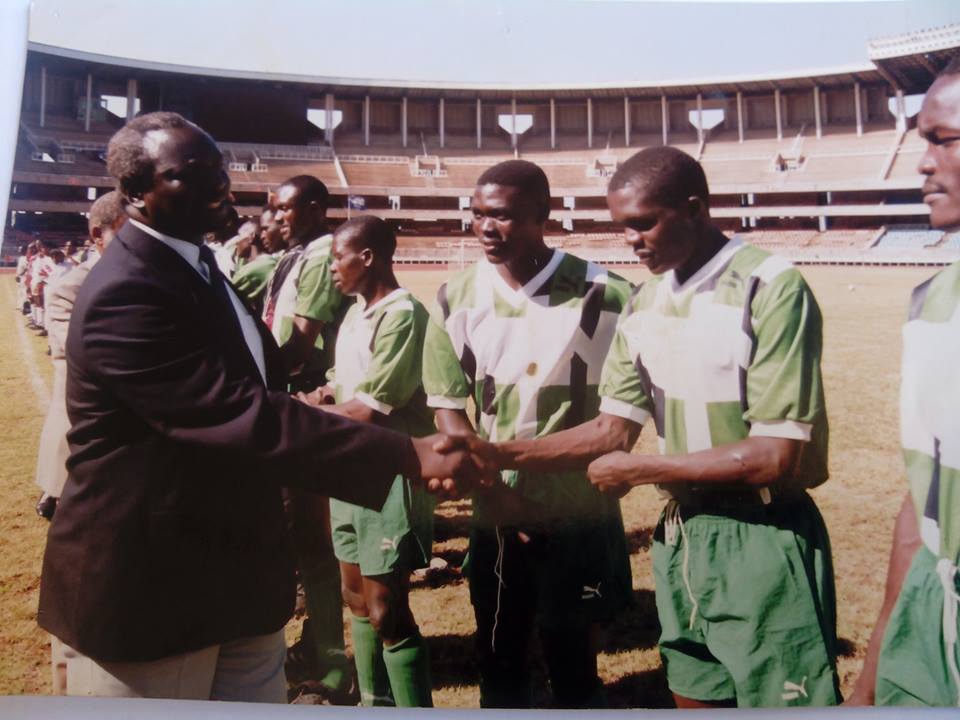 Gor Mahia fans will be hoping that 2014 exceeds 1992 which is to this date the club's best ever performance in this tournament.