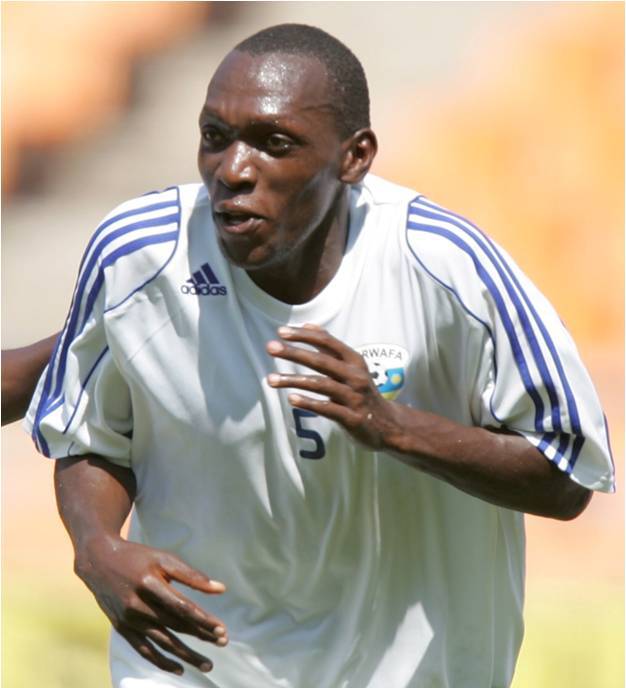 Rwandese striker Meddie Kagere who recently joined Gor Mahia is elated at the prospect of playing for the Kenyan champions.
"I am happy to be at Gor Mahia. This is a known club in East Africa," said the 29-year-old.
Kagere is happy the club has shown faith in him and is determined to repay the faith that the club has shown in him.
"It's a great honour that Gor Mahia had for some time sought after me. That shows the belief they have in me as a striker and I can only pay back by doing what I am here for, scoring goals."
Kagere knows that playing in the Kenyan league will be a much bigger challenge than in the Rwandese league but he is determined to prove his worth and help Kogalo win.
"This is definitely going to be a challenge to me but I am ready for the task. I will give my best and ensure I make the fans happy. I want to win with Gor Mahia."
Unfortunately for Kogalo fans, Kagere is nit available for the CAF champions league where his experience and keen eye for goal would have been useful. The Gor Mahia attack has been blunt of late and none other than coach Frank Nuttall and assistant coach Frank Ouna have lamented the lack of
sharpness upfront.
Aduda says he has nothing to apologize for
Meanwhile former Gor Mahia CEO Lordvick Aduda insists that he has no regrets and that he quit because of the club's refusal to follow laid down rules.
"I have no apologies to make to Gor Mahia.  We must abide by rules and club's are subordinate to the federation, Caf and Fifa and that is what I was championing for. It will be difficult for Gor Mahia to represent the country in Caf Champions League if they don't respect FKF.
"Furthermore, Fifa requested us to get a local solution to our problems and that is what we have been campaigning for. I did not attend their executive meeting on Thursday because I knew they had many agendas…one of them…sacking me," Aduda told Goal.
"Gor Mahia likes it or not must follow laid rules and that is by respecting FKF who have rights to run Kenyan league. We wait and see how far they go but I have no apologies to make and the sacking is a good riddance."
It is interesting that Aduda insists that FKF has the right to run the league whereas the truth is that FIFA has recomended that KPL run the league. Aduda clearly has some hidden agenda.