Gor Mahia's long history of self destruction
Gor Mahia's recent CAF Confederations cup quarter-final matchup against RS Berkane was nothing but an unmitigated disaster, perhaps one of the worst in the club's illustrious history. But it was not the first time that the club's players, officials or external forces had conspired . In fact former player Innocent Mutiso was on television recently recalling the travel woes that the team experienced when they went to Gabon to face off with US Bitam.
2019: Berkane Shame
After qualifying for the quarter-final to much fanfare, Gor Mahia players went on strike three days before the first leg against Berkane. According to Chairman Rachier, they had just been paid their March salaries a day earlier. One would think that the players would seek this opportunity to showcase their abilities for potential suitors including this very Moroccan side. By going on strike, they denied coach Hassan Oktay the opportunity to put his finishing touches on match preparations. Plus their state of mind was clearly not focused on the game. The predictable result was that they lost 2-0. North African teams are not to be trifled with and maximum preparation and focus is needed.
The second leg was a complete disaster. Gor Mahia was notified by CAF of the match schedule a good 24 days before the team was to travel to Berkane. That was ample time to plan the trip. But it appears that both Gor Mahia and the Ministry of sports left travel planning and ticket allocation to the very last moment. The net result was a shambolic traveling program. Players arrived mere hours before the match, some after having spent nights sleeping on airport floors.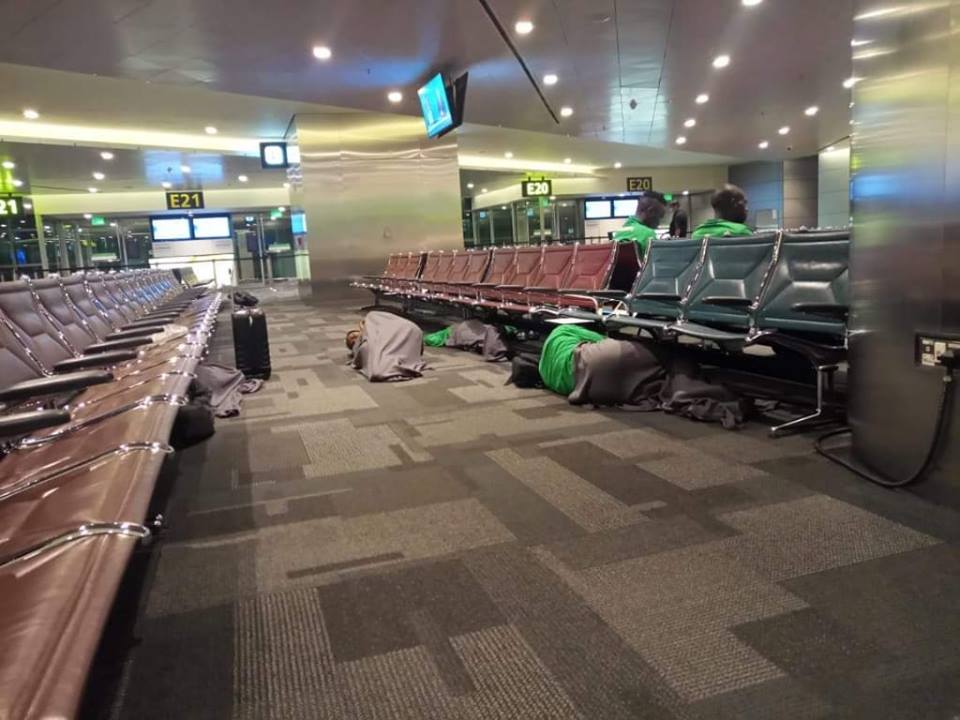 Gor Mahia lost the second leg 5-1 largely due to mental and physical fatigue. Again North African teams are very adept at changing their tactics to exploit weakness whether it is fatigue or lack of focus.
2018: So near yet so far
In 2018, Gor Mahia qualified for the CAF Confederations cup after unexpectedly eliminating much fancied Supersport of South Africa, a team whose budget is several times larger than Gor Mahia. Then in the group stage, Gor Mahia was placed with what seemed like an easy group with Young Africans of Tanzania, Rayon Sport of Rwanda and USM Alger of Algeria. It seemed like a glorious opportunity for Gor Mahia to advance past the group stage.
Indeed Gor Mahia started well, forcing an away draw to Rayon sports. In the second match, they completely outplayed USM Alger but settled for a scoreless draw. They then beating Yanga 4-0 and 3-2. It seemed like Kogalo were coasting to the next stage. Then things begun to come loose at the seams. The Kenya Premier League saw it fit to give Gor Mahia a heavy August schedule in which they played 10 matches in 29 days. Stalwart Meddie Kagere suddenly packed his bags and left for Simba of Dar es Salaam, while long serving defender Godfrey Walusimbi also dissappeared, only to surface at Kaizer Chiefs of South Africa.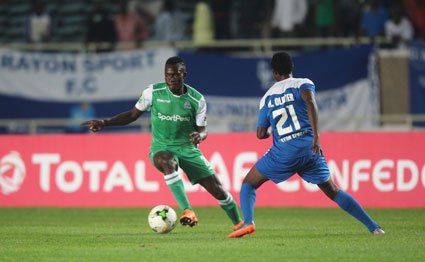 Gor Mahia ended up in a shock home loss to Rayon Sport before losing to USM Alger thus ending their aspirations of going to the next stage.
Coach Dylan Kerr described difficult conditions that he had to put up with during the 2018 campaign that included constant player strikes due to non payment of dues, traveling to Machakos to play Esperance the day before the match and being stuck in traffic for 8 hours. The trip to USM Alger which took a colossal 38 hours including a 28 hour stint in a Moroccan airport in which the players once again slept on the airport floor. The coach pleaded with club officials to sort these issues out.
Love him or hate him, Former Gor Mahia Head Coach @legend3 said it last year… Yet the same thing happens year in year out.#CAFCC #GorMahia #Sirkal pic.twitter.com/AdDFQguq1z

— Mohamed Abubakar (@mohamedabu91) April 13, 2019
2016: CNAPs flap
In 2015, a very strong Gor Mahia squad won the league unbeaten and appeared poised for a glorious continental campaign. In the process they scored an incredible 60 goals and finished 20 points ahead of second placed Ulinzi Stars. Kogalo appeared poised for continental glory. But it was not to be. The attacking trio of Ali Abondo, Michael Olunga and Meddie Kagere who had scored 43 of Gor Mahia's 60 goals in the league campaign all departed. Thus as Gor Mahia faced CNAPs whom they had beaten a year earlier, Gor Mahia coach Frank Nuttall had to deploy a makeshift line-up.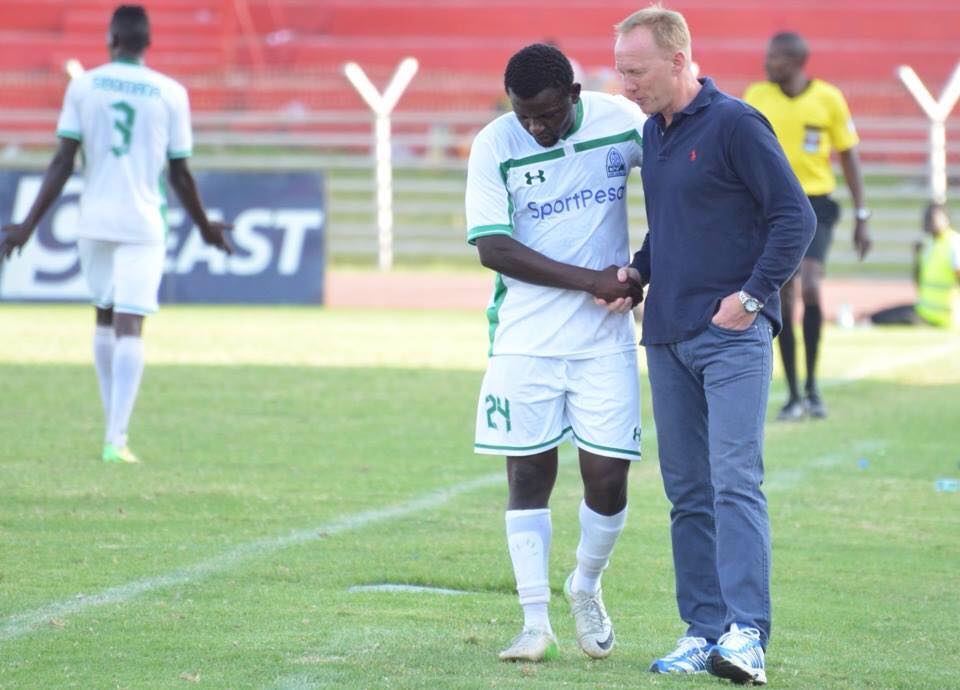 What is worse, Nuttall was unhappy with Chairman Rachier who was demanding that Nuttall take a significant paycut. Nuttall was fired only a week before the match against CNAPs, only to be re-instated due to fan pressure a day before the match. But the lack of physical and psychological preparation was evident as Gor Mahia lost 1-2 at home to CNAPs before losing the second leg 0-1. Nuttall soon left in a huff only to surface on the bench of Zamalek as an assistant coach.
2015: Kogalo peppered by AC Leopards
In the 2015 Africa Champions League, Gor Mahia managed to eke out a narrow win over CNAPs of Madagascar in the preliminary round. Next they faced AC Leopards of Congo-Brazza.
Unfortunately for Kogalo, they had to make do without three key players: Meddie Kagere, Karim Nizigiyimana and Abouba Sibomana. This because the players were not registered with CAF. In fact Chairman Rachier admitted that only 19 players were eligible to play against AC Leopards. Gor Mahia put on a fight but without key players and with only 19 players to chose from, they lost both legs 1-0.
2012: Ferroviario woes
Gor Mahia qualified for the 2012 CAF Confederations cup by virtue of having won the domestic cup in 2011. The Camerounian Anaba Awono was appointed head coach after a stint as assistant coach. They then went on a signing spree to boost the club for continental action. In came Ali Bondo, George Midenyo ,David Owino, Ivo Mapunda, Rama Salim ,Baldin Ngwa, Wyclifee Kasaya, Tony Nyangor, Ibrahim Kitawi, Yusuf Juma, Hugo Nzangu,Peter Juma, Donald Musoti and Felix Nwosu.
Gor Mahia now had a massive squad of over 30 players, presenting coach Awono with a selection headache that was worsened by certain players. Equally bloated was the technical bench.
Gor Mahia played Ferroviario of Mozambique in the opening round. On paper it should not have been a difficult match. But the Mozambicans ran rings and concentric circles around Gor Mahia winning 3-0 in Maputo. Collins Okoth was red carded in the second half to add to Gor Mahia's woes. It would have been worse had Jerim Onyango not saved a penalty.
Upon returning, reports emerged about infighting within the Kogalo bench. Coach Awono was not in control. There was constant bickering between him and team manager Jolawi Obondo. There was also cartel like behavior from EC members, some of whom demanded playing time for certain players. In the end, chairman Ambrose Rachier sent the entire technical bench packing including Awono, Jolawi, Zablon Otieno and Julius Owino. It was not enough however as Gor Mahia with club legend Bobby Ogolla now in charge, lost the return leg 1-0 .
2009: APR hammering
In 2008, an unfancied Gor Mahia side full of unknown players ended up winning the KFF cup, beating Posta Rangers in the final. It was an unexpected win as Gor Mahia had finished 9th in the league standings and were unimpressive. The win earned them the right to play in the CAF confederations cup. James Sianga was in rebuilding mode and stacked his team with youthful players.
Experts commented that the team was too young and inexperienced and would be unable to withstand the rigours of continental football. They were right. Gor Mahia lost the opening leg 5-0 to a highly experienced APR side that had players from Congo, Tanzania and even Kenya (Moses Odhiambo). The youthful Kogalo side suffered stage fright. The only experienced Gor mahia players were Zablon Otieno and Julius Owino
The trouble with building a completely youthful side is that young players tend to be inconsistent, error prone and crumble under pressure. However Sianga said that he had no choice because the club did not have the financial wherewithal to
Gor Mahia Line-up: Jerry Onyango, Julius Awilo, Stephen Otieno, Isaac Omollo, Francis Akango, Tony Onyango, Habil Otieno, Elisha Ochieno, Christopher Wekesa, George Odhiambo, Zablon Otieno.
1983: Vital O Fiasco
By the beginning of 1983, Gor Mahia was still in turmoil after a disastrous 1982 season that saw numerous players suspended from the club. Gor Mahia were in rebuilding mode with several youthful players. They had qualified for the 1983 Cup winners cup by virtue of finishing second in the 1982 league campaign.
They started their continental campaign in excellent fashion, beating Vital O of Burundi 2-1 away in Bujumbura. The scorers were Bobby Ogolla who scored from a direct free-kick and Abdalla Shebe. But thats when disaster struck. The players who had been suspended in the previous season and were still under suspension, infiltrated the Gor Mahia camp and convinced other Gor Mahia players to revolt supposedly because they were being mistreated by the club brass.
Gor Mahia ended up losing the second leg 3-0 at City stadium, putting on one of the poorest performances ever seen by the club. In the aftermath, Andrew Obunga, Mike Ogolla "Machine", Charles Ondiek and George Ayuka were expelled from the club by Chairman Zack Mbori.
1982: Dynamo de Fima Disaster
In 1982 what looed like a strong and experienced Kogalo side was pitted against Dynamo de Fima of Madagascar. But yet again a player revolt ended Gor Mahia's continental campaign. The players had been promised that they would camp at Grosvenor Hotel. But upon arriving from a build up tour of Ethiopia, the bus took them to Lenana high school. The players revolted at what they considered substandard accommodation. They refused to train and refused to travel to Madagascar for the return leg. In the end Gor Mahia was disqualified and fined heavily for not honoring the return fixture.