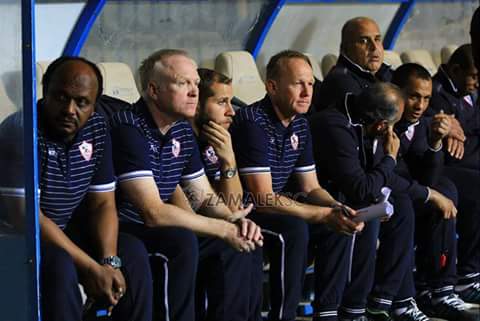 Former Gor Mahia coach Frank Nuttall will be looking for a job once again. This after Egyptian side Zamalek dismissed all their coaching staff including Alex McLeish who was the head coach and Moussa El-Habashi.
Zamalek Chairman Mortada Mansour has been unhappy with Zamalek's performance. Zamalek are currently second of the league table with 45 points, 11 adrift of leaders and arch-rivals Ahly.  He initially asked Mcleish to fire Nuttall and El Habashi and McLeish duly obliged But 24 hours later, Mansour also fired McLeish.
Mcleish joined Zamalek in February and had a record of five wins, two draws and two defeats. Nuttall who is friends with McLeish, also joined Zamalek in February following the acrimony he experienced with Gor Mahia officials over his refusal to take a paycut
They have been replaced by Gamal Abdel-Hamid and Mohamed Helmy, who were appointed as director of football and first team trainer respectively.