The Status of Gor Mahia land in Embakassi
Back in the early 1990s, President Daniel arap Moi gave both Gor Mahia and AFC leopards adjacent peices of land at Kasarani in which to build a club-house and a training ground. Both clubs dilly dallied and the land was quickly grabbed and sold off by a well connected bigwig. Both clubs then pleaded with Moi to give them alternate pieces of land. Moi obliged and gave both clubs land, this time at Embakassi. Twenty five years on, the club has done nothing with the land. For years not much was known about the status of the land. The last reliable report about the land was back in 2008 when club officials said they could not develop the land because it was occupied by squatters. The club officials have maintained a studious silence about the status of the land. This has left fans wondering what exactly is the status of the land. Was it grabbed again? Was it sold off by unscrupulous officials?
The picture is beginning to be a little clearer thanks to research by fans who have uncovered useful information. Most notably a fan, Okil Kamaloka was able to dig up the title deed which still indicates that the piece of land belongs to the club.
Images provided by Okil Kamaloka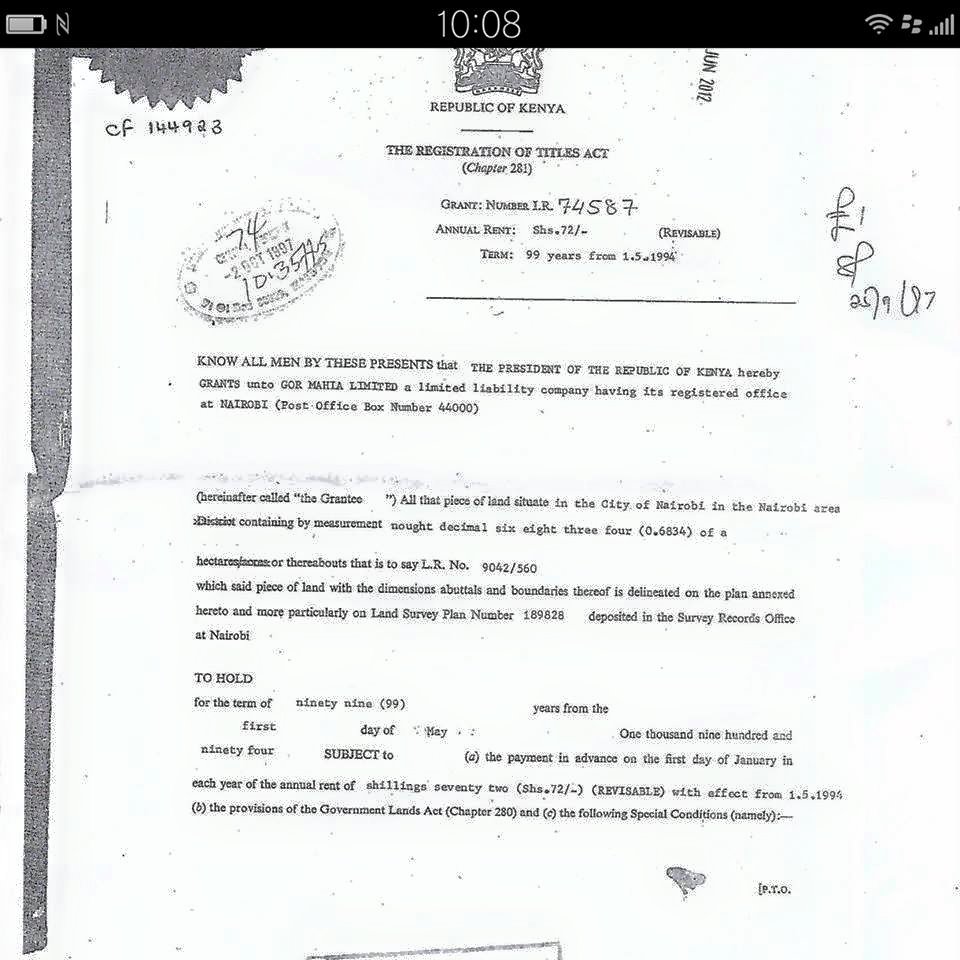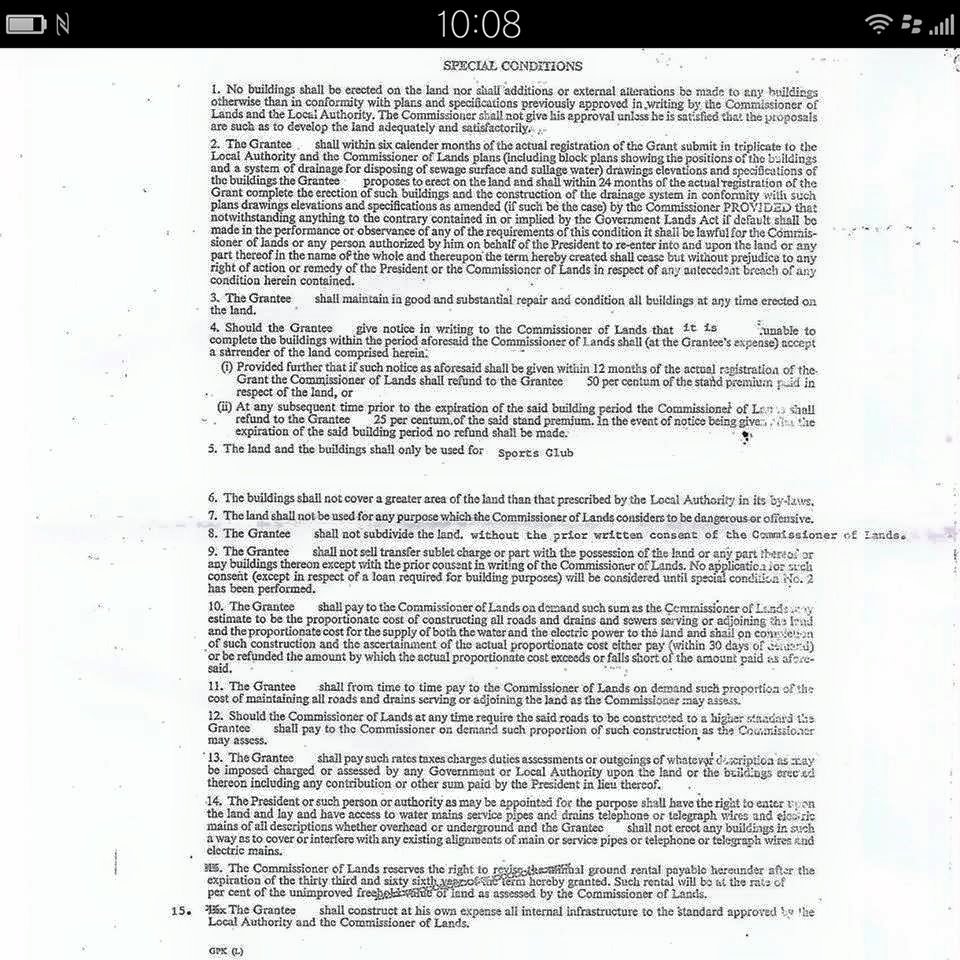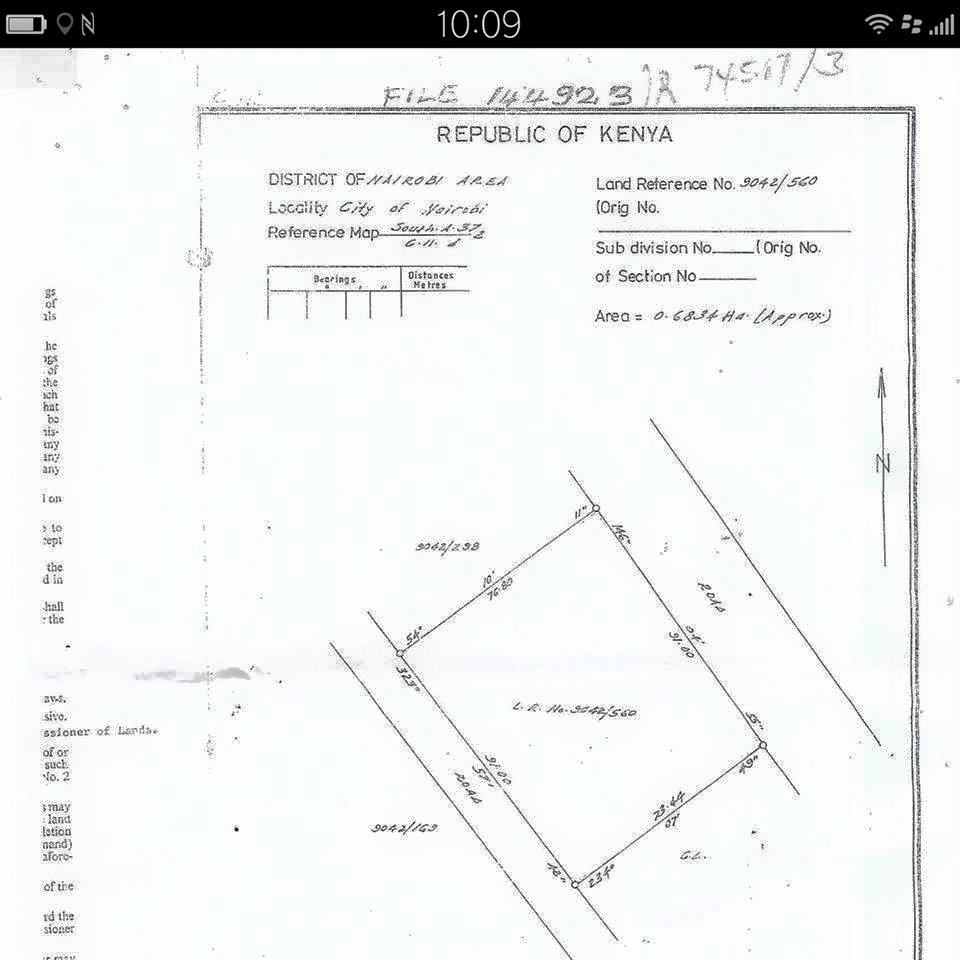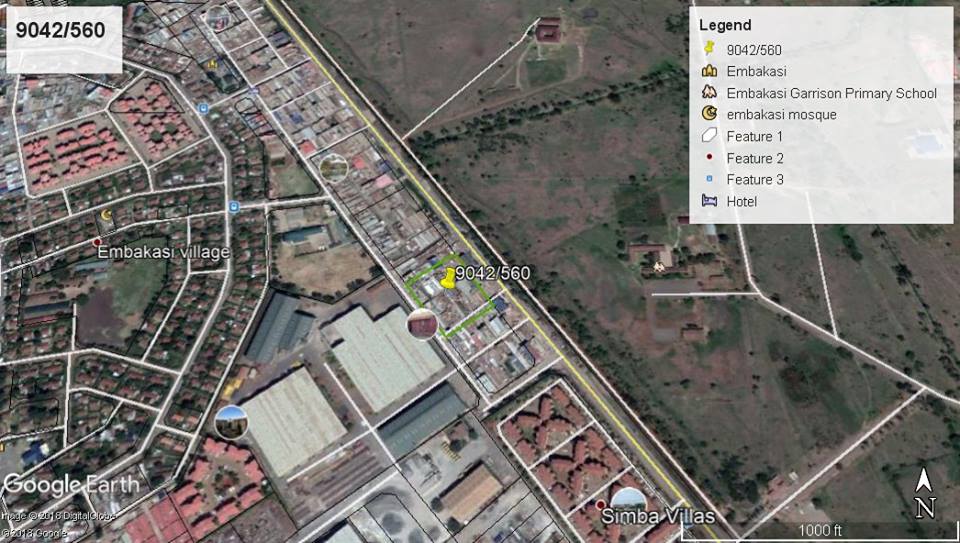 A previous report by Odindo Ayieko back in 2009  indicated that the land title deed number was LR9042/560
Former Club Chairman Erastus Okul spoke of the difficulty of claiming the land at the time.
"We even managed to get a title deed but now it seems it will be even more difficult to get hold of it now that squatters have put up houses there. The squatters claim they bought the land, yet they have no documents to support their argument. But they say they are not moving from there either." said former Gor Mahia chairman, Erastus Okul.
Gor Mahia spends tens of thousands of shillings to train at Camp Toyoyo everyday and tens of thousands more to rent office space. All this is money that the club can save if they develop their land and build a training ground and a clubhouse.